New Anthem trailer hints at rich story with consequences
Despite being a multiplayer game, BioWare's big new action IP will have a strong focus on story and choice.

Published Sat, Sep 1 2018 7:49 PM CDT
|
Updated Tue, Nov 3 2020 11:50 AM CST
BioWare's big PAX West presence was all about its new IP Anthem, and now we have a better idea of how the story and NPCs will affect gameplay.
In many ways Anthem is a shift from the RPG singleplayer games BioWare is best known for. The new IP is an action-based online game that aims at delivering a persistent yet evolving world for players to experience alongside engaging co-op combat. But what about the story? Anthem won't be like Mass Effect or Dragon Age, but BioWare promises a story where actions have consequences--and a story you can enjoy with friends.
"The world narrative advances for your whole team. Together you'll confront countless enemies--those who threaten to take control over the Anthem as well as ancient beasts," BioWare said in a new Anthem trailer from PAX West. "You'll get further in our world by taking on explosive missions offered by agents who need your help. These missions take you deep into the heart of Anthem, while also developing the personal stories of each agent."
That last note is interesting. NPCs range from quest-giving "agents" as well as comrades who help service your Javelin mechsuit. Each NPC has their own personality traits and characteristics but it's unclear if your actions will have a direct affect on their disposition towards you; ie if failing too many missions for one NPC will close off a potential path to others.
Something else I noticed is that your personal Javelin mechsuit is kind of like a mobile suit Normandy ship. Those aforementioned comrades who spruce up your personal flying fortress are called the "pit crew," and they'll act similarly to the crew on the Normandy or Tempest from Mass Effect games. However, they're locked in Fort Tarsis (the singleplayer hub space) and won't accompany you outside like Samaya or Vetra. Instead your pit crew is more like Joker or Suvi.
Read Also: Anthem won't have lootboxes, cosmetic monetization only
(Cont. below)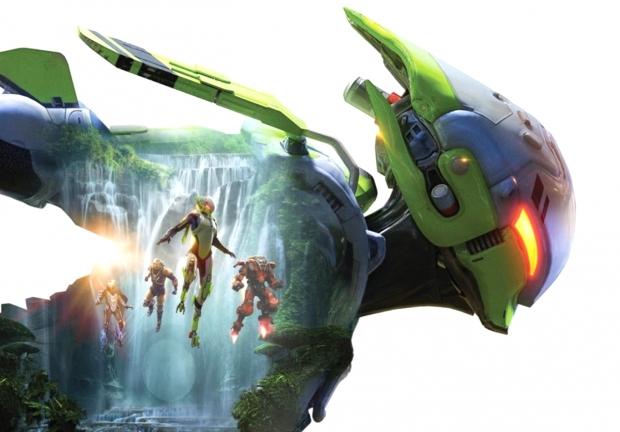 "At the heart of Anthem is the concept of Our World, My Story - the distinctive combination of a shared, dynamic world and a personal story. Discover how these two elements help create a connected world that remains unique to every player."
EA has promised big things for Anthem by asserting the IP is "massively, hugely ambitious" and that it as "disruptive social elements."
BioWare says that Anthem is a culmination of everything it's ever done rather than a departure, and that the original vision hasn't changed a beat from its early 2012 prototype days. The project is the biggest thing the devs have ever done and represents a turning point for the company as a whole--and could end up being a huge boon for EA via in-game cosmetic purchases and strong player engagement.
Anthem will launch on February 22, 2019 on PS4, Xbox One and PC.
Check below for more info about the game:
In the beginning, the gods harnessed the Anthem, a source of pure creation. Wonderous lands erupted into existence.

Colossal beasts, creatures and monsters emerged.

But before their work was complete, the gods vanished, leaving behind an unfinished world strewn with the instruments of their creation. The power of the Anthem would not be contained, unleashing world-altering cataclysms, transforming and corrupting those that tried to wield its power.

Humanity sought a way to survive, so our ancestors created the Javelin exosuits, handcrafted armor that gave us superhuman abilities.

Our world remains in an eternal struggle between the power of the Anthem and the instruments of the gods who formed it.

Today, the fate of humanity rests in the hands of a small band of Javelin pilots known as the Freelancers.
Related Tags