Anthem won't have lootboxes, cosmetic monetization only
BioWare confirms its ambitious new IP Anthem won't have pay-to-win style randomized lootboxes.

Published Sat, Jun 9 2018 4:38 PM CDT
|
Updated Tue, Nov 3 2020 11:51 AM CST
Anthem, BioWare's massive new shared-worlds IP, won't have lootboxes of any kind.
Despite lootboxes bringing in billions across the industry, BioWare's latest flying mech-shooter will be monetized via cosmetics only. This aligns with recent predictions from analysts and confirms that Anthem will have a recurring hook.
"We are going to have some cosmetics and vanity items that you'll be able to purchase, but you're always going to know what you'll get before you spend any money on it," BioWare's Mark Darrah said at EA Play 2018.
"So no lootboxes and no ability to pay for power. So that means no ability to spend money on gameplay advantage at all within Anthem."
"We want to make sure Anthem is an immersive experience that feels like it's complete from the get-go. That means the main story, big open world, and an ongoing service that provides new content for a long period of time--new story, new experiences for everyone."
Essentially gamers will be able to buy skins to customize their Javelin mechs and likely their weapons as well. These cosmetics may even change the shape of each of the four Javelin classes but won't actually affect gameplay. Thankfully the cosmetics won't be lootbox-style like Halo 5's REQ packs but one-off piecemeal purchases.
"Because you're going to be using a Javelin for a very long time, we really want to allow you to make it your own," Darrah said on stage.
Anthem is a service game through-and-through, featuring online multiplayer and an expansive roadmap to continually add new story content and shape the in-game world. As such it will have an optional microtransaction avenue to fund continual live updates (something we predicted before Anthem was officially announced).
EA's backpedalling on lootboxes shows the company has indeed learned from Battlefront II's big controversial system. Both Battlefield V and Anthem will be monetized via cosmetics only which should mean heavier emphasis is put on engaging players with the content itself to keep everyone playing.
Anthem will release on February 22, 2018 on PS4, Xbox One and PC.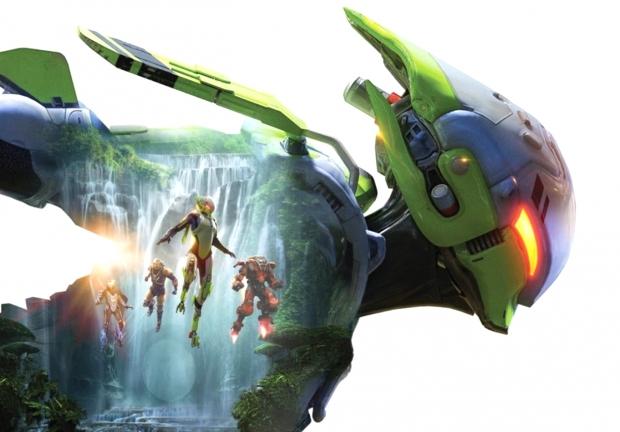 Related Tags