CD Projekt RED has announced Thronebreaker: The Witcher Tales, a singleplayer RPG based on Gwent card game mechanics with over 30 hours of gameplay.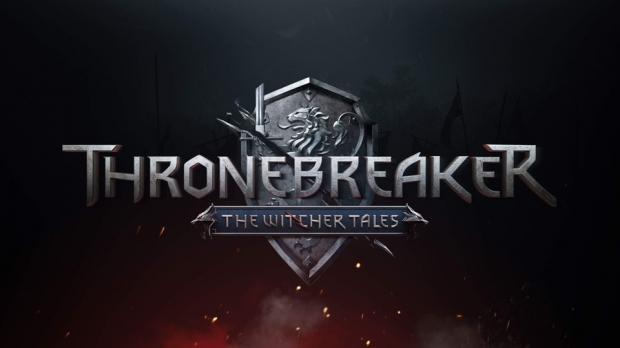 Thronebreaker isn't another grand RPG that mirrors Geralt's adventures; instead the new adventure will use Gwent's cardplay as a major tool to decide in-game outcomes. Thronebreaker is technically a campaign for Gwent itself and will actually be sold as a premium game, and won't be free-to-play like its forebear. The new RPG is essentially a more rich offline counterpart to Gwent's online live service multiplayer action, and will be more directly lore-based and immersive.
"Thronebreaker has evolved over quite a large scale, with 30+ hours of captivating gameplay and an amazing story with choices and consequences," CD Projekt RED President Adam Kicinski said in a recent earnings stream. "Obviously Gwent plays a major role in Thronebreaker because most of the gameplay actions are a result of playing cards, but the game itself is a RPG and we're going to sell it as a standalone model. You will be able to purchase Thronebreaker without installing Gwent."
One of the major appeals with Thronebreaker is cross-promotion for both Gwent and the studio's main AAA Witcher games. By combining elements from both Witcher-based series--rich RPG characterization and campaign alongside fun online card gaming--CDPR hopes that users who try Thronebreaker will not only jump into Gwent but also buy into Geralt's adventures as well.
"The Thronebreaker adventure, full of vivid, complex personalities, will enable gamers to once again immerse themselves in the perilous world of The Witcher, where monsters lurk around every corner," CD Projekt RED CFO Piotr Nielubowwicz said in the company's H12018 briefing.
Thronebreaker is slated to release in Q4 of this year, but an exact release date or pricing has yet to be revealed.
Also remember that CD Projekt RED plans to release an unannounced AAA RPG alongside its new sci-fi magnum opus Cyberpunk 2077 by 2021.
As an extension of Gwent, it's very unlikely that Thronebreaker is this aforementioned AAA RPG.