AMD taps TSMC to make next-gen CPUs and GPUs on 7nm node
GlobalFoundries announces that it is shifting development resources to 12/14nm FinFET, dives out of the 7nm race.

Published Aug 27, 2018 11:23 PM CDT
|
Updated Tue, Nov 3 2020 11:51 AM CST
GlobalFoundries has announced it won't be moving forward with its push into 7nm, leaving that work to TSMC who has just secured contracts with AMD for everything Team Red is making on the 7nm node including next-gen CPUs and GPUs.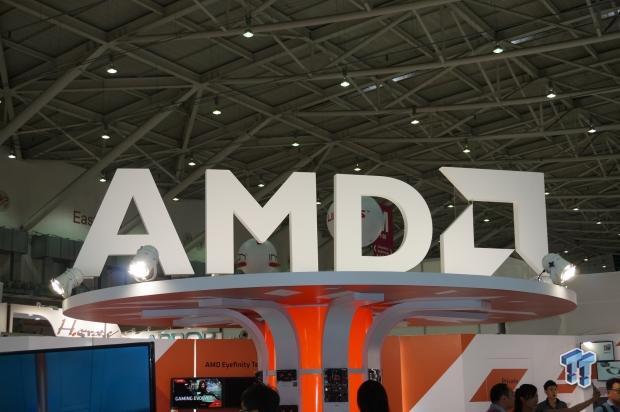 AMD had already planned to use TSMC for their upcoming 7nm Vega GPUs, as well as the upcoming EPYC processors, but now everything else is being shifted to TSMC on 7nm thanks to GloFo. AMD's Chief Technology Officer, Mark Papermaster, has announced: "AMD's next major milestone is the introduction of our upcoming 7nm product portfolio, including the initial products with our second generation "Zen2" CPU core and our new 'Navi' GPU architecture".
He continued: "We have already taped out multiple 7nm products at TSMC, including our first 7nm GPU planned to launch later this year and our first 7nm server CPU that we plan to launch in 2019. Our work with TSMC on their 7nm node has gone very well and we have seen excellent results from early silicon. To streamline our development and align our investments closely with each of our foundry partner's investments, today we are announcing we intend to focus the breadth of our 7nm product portfolio on TSMC's industry-leading 7nm process. We also continue to have a broad partnership with GLOBALFOUNDRIES spanning multiple process nodes and technologies. We will leverage the additional investments GLOBALFOUNDRIES' is making in their robust 14nm and 12nm technologies at their New York fab to support the ongoing ramp of our AMD Ryzen, AMD Radeon, and AMD EPYC processors. We do not expect any changes to our product roadmaps as a result of these changes".
Intel is struggling big time with 10nm, something that was due in 2015 and has now been pushed back to Q4 2019. In this time, AMD can regain a huge marketing win from Intel in the form of node leadership. AMD can get to 7nm and release a new CPU and GPU on the same node, and it'll be a big win for the company against not just Intel but NVIDIA. NVIDIA will be using 12nm for Turing, while Intel is still on 14nm... while 10nm is a pipe dream right now.
2019 is going to be very, very exciting in the CPU and GPU space.
Related Tags