SoulCalibur VI could come to the Switch after initial launch
SoulCalibur VI releases on October 19th and after that we could see the title ported over to the Nintendo Switch.

Published Mon, Aug 27 2018 2:00 AM CDT
|
Updated Tue, Nov 3 2020 11:51 AM CST
As we move closer to the release of SoulCalibur VI, fans of the series couldn't help but to ask if we will see the title ported over to the Nintendo Switch. A recent interview with the titles producer has revealed that we could possibly see a Switch adaptation after the initial release.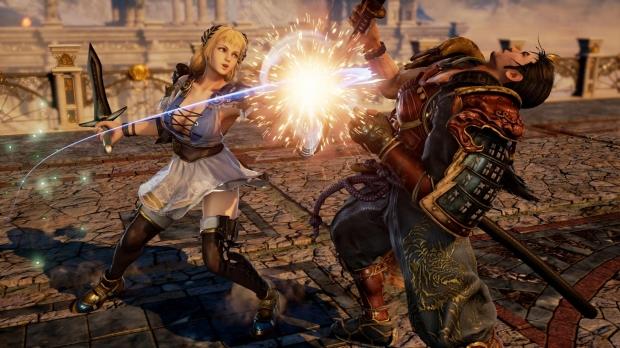 Producer Motohiro Okubo has sat down with Metro to discuss the upcoming title and where further development could lead the game in the future. During the interview, Okubo says that the development for SoulCalibur VI began longer than three years ago which surpasses the lifetime of the Nintendo Switch. Meaning that SoulCalbur VI has not been designed with the Nintendo Switch in mind, this doesn't mean the title can't receive a port though.
Okubo states: "SoulCalibur VI development started more than three years ago. And nobody knew anything about Switch back then. So, as a matter of fact we are not working on Switch, as of now. But of course, personally, I'm interested in the platform. So if the Unreal Engine can adapt to Switch, and evolve itself, then maybe the possibility will be more." SoulCalibur VI is planned for release on the Xbox One, PS4 and PC. The release date has been set for October 19th.
In other news about SoulCalbur VI, check out the official PC requirements that have been released here. There has also been a story trailer released for the titles single-player experience, visit that here. Remember Maxi from the previous SoulCalibur games? well he has made a massive entry to SoulCalibur VI's roster, check that out here.
Related Tags