Cyberpunk 2077 is inherently politically charged
Cyberpunk 2077's Quest Designer has said that the title is inherently 'political'
Published Jul 30, 2018 4:00 AM CDT
|
Updated Tue, Nov 3 2020 11:51 AM CST
1 minute & 47 seconds read time
CD Projekt Red's Cyberpunk 2077 has been all of the talk since E3 2018, now it has been revealed within the lastest edition of the Official Xbox Magazine (167) that the franchise is more politically charged than you might of thought.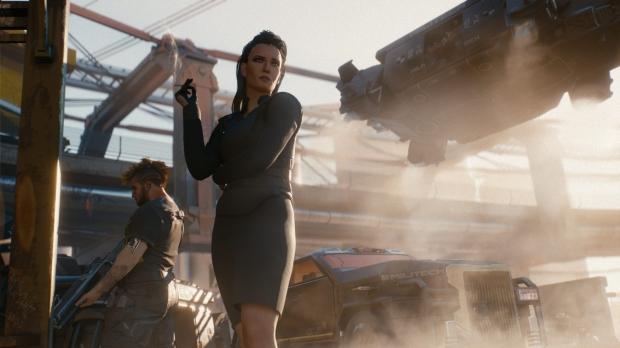 Within the latest Official Xbox Magazine, CD Projekt Red Quest Designer, Patrick Mills took everyone through what the studio was thinking when they are designing the unstable society of Cyberpunk 2077. According to Mills, the developers have created a world where not only violence and mature themes are abundant, but also intellectual challenges are present. Mills says that "Of course, to us, mature doesn't mean just sex and violence. We will try to engage you on multiple levels, not just the visceral, but also the intellectual. Cyberpunk is an inherently political genre and it's an inherently political franchise."
Mills continues and says that Cyberpunk 2077's world is ruled by a very small amount of ultra-rich individuals, they rule from an absolute corporate power structure that forces the less fortunate to be caught up in an endless cycle of poverty and violence against one-another. Mills also discusses the decision of making Cyberpunk 2077 a first-person game instead of third-person, he says that the decision came from the lackluster immersion third-person titles have, an example he gave was "Go play a third-person game, go play The Witcher, and look up. Just try to look straight up. You'll find that the immersion never really works, it never feels like you are looking up. It feels like you're moving a camera around."
Mills explains that the developers really want players to feel as if they are in a concrete jungle, "In Cyberpunk 2077 we really want you to be able to walk around Night City and look up and see those skyscrapers made of concrete, glass and steel." He says that this feeling of immersion is only possible when the title is developed in the first-person view. In other news about Cyberpunk 2077, Mike Pondsmith discussed the upcoming title and said it still might be a few years away, check out that story here.
Related Tags