Gamers spent $9.1 billion digitally in June
Digital games revenue saw a 15% increase in June, reports analyst firm.

Published Wed, Jul 25 2018 5:24 PM CDT
|
Updated Tue, Nov 3 2020 11:51 AM CST
Digital revenues are on the rise across all segments and markets in June, analyst firm SuperData reports.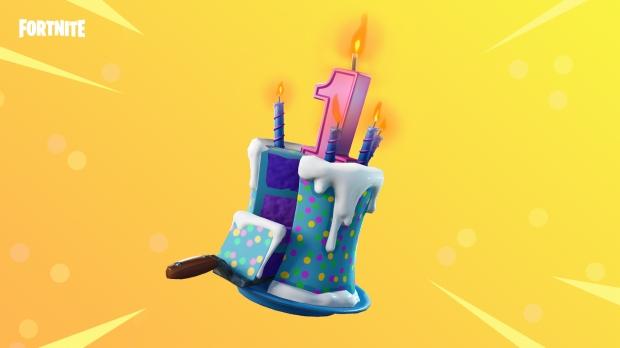 As the gaming landscape pivots more towards engagement, major players like EA, Activision, Take-Two and Ubisoft are betting more strongly towards the digital market. Ubisoft, for example, has made a tremendous evolution in its digital-first strategy in the last three years alone by incorporating live services into its full slate of games. Combined with the massive success of mobile games like Honor of Kings and the huge momentum of Fortnite on console, the games market was able to rake in nearly $10 billion in June alone.
SuperData's latest digital games market report shows that worldwide spending jumped to $9.1 billion in June, up 15% year-over-year from $7.9 billion last June. This was driven mostly by console and mobile earnings (as to be expected), which both jumped a mighty 23% year-over-year. Microtransactions, full game sales, subscriptions and other such monetization strategies are all lumped together in these numbers, and it'd be interesting to see just how much each segment's digital earnings owes to in-game purchases versus full game sales.
We do know that Fortnite has now broken $1 billion in earnings entirely from in-game purchases like cosmetics and battle passes. The game passed the substantial $1bn earnings mark in less than a year, enjoying 125 million active players, and has made Epic Games' Tim Sweeney a billionaire.
The global video games market is expected to make a substantial $137.9 billion throughout 2018, analyst firm Newzoo predicts, with mobile pulling in the lion's share of 51% of earnings. It'll be interesting to see if these numbers are revised to take Fortnite's huge success into account, alongside other massively anticipated AAA titles like Black Ops 4, Red Dead Redemption 2, Battlefield V, and FIFA 19.
Check June's biggest digital earners below: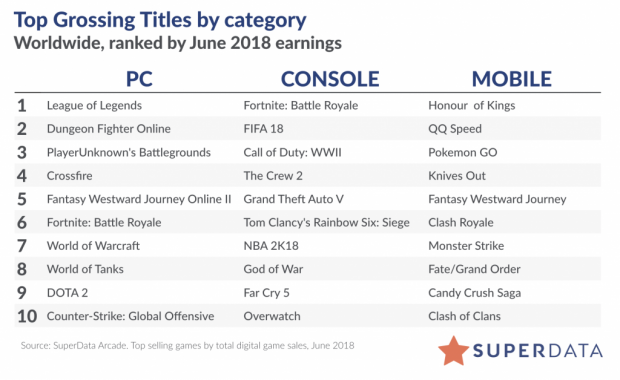 Related Tags