Fortnite makes over $1 billion in less than a year
Epic Games' battle royale continues raking in juggernaut earnings.

Published Tue, Jul 17 2018 2:34 PM CDT
|
Updated Tue, Nov 3 2020 11:51 AM CST
Fortnite has made over $1 billion from in-game purchases in less than a year, according to the latest analyst reports.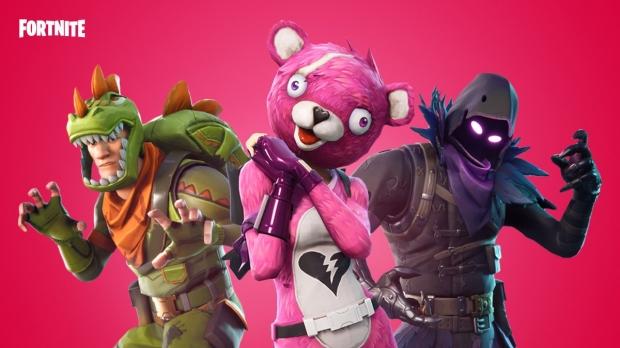 Since October 2017, Epic Games' towering battle royale sensation Fortnite has pulled in over $1 billion in revenues across all platforms, analyst firm SuperData reports in its latest brief. On a month-to-month earnings basis the game has seen consistent growth: in April Fortnite earned $296 million, whereas May's spending increased by almost 8% to $318 million.
Fortnite's free-to-play model, which monetizes cosmetic items like skins, drives the game's strong revenue growth. Fortnite's staggering success owes itself to many factors including its accessibility across mobile, consoles and PC, alongside successful engagement monetization strategies including skins, battle passes, and seasonal events to maintain MAUs and DAUs.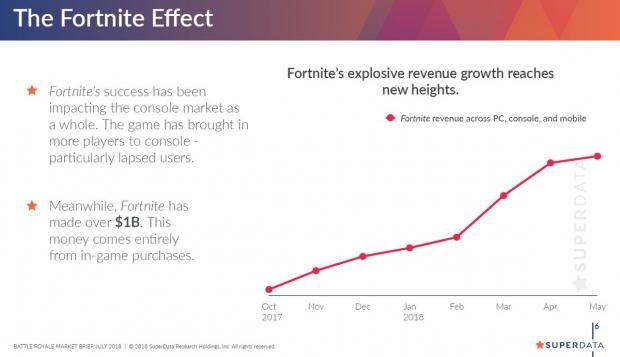 But Fortnite isn't just revolutionizing the battle royale market: it's actually affecting the console landscape. Epic's sensation is actually folding more players into the console gaming ecosystem, and these users are likely to stick to the platform as Fortnite's engagement model continues its blazing success.
"Fortnite's success has been impacting the console market as a whole. The game has brought in more players to console - particularly lapsed users," the report says. "Meanwhile, Fortnite has made over $1 billion. This money comes entirely from in-game purchases."
It'll be interesting to see how Fortnite is affected by battle royale iterations from EA and Activision, and if the market can be disrupted by other underdogs currently hiding in the woodwork.
Related Tags