E3 2018 - Hideo Kojima has done it again, blowing the world away with a beyond mysterious gameplay trailer to Death Stranding which a PlayStation exclusive. Check it out:
This is the very first time we've seen gameplay footage from Death Stranding, which stars Norman Reedus from The Walking Dead, who plays Sam Bridges, the protagonist of the game. Bridges explores and survives the beautifully imagined environments of an alien planet with rain, rivers, and jungle-like sets.
Bridges carries a huge life back that holds a tiny baby that seems to be something you use as a save point in case you age, or die. We're still not sure on this. Bridges climbs mountains with beautiful motion capture making it seem more realistic than most games, but is mostly trying to survive the elements and environment, which seem to be out to destroy life.
We are also introduced to two new characters: one is played by Lea Seydoux who walks around Bridges talking to him and then eats a live maggot. The other is Lindsay Wagnar who is even more mysterious, and flashes up towards the end of the trailer. The game features some huge Hollywood talent that also includes Guillermo del Toro and Mads Mikkelson.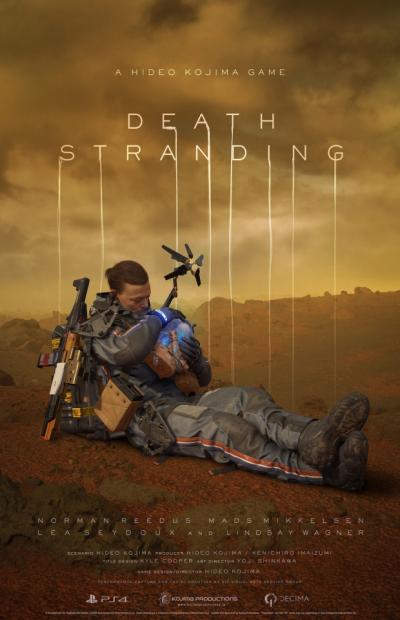 Kojima himself took to a blog post to explain the trailer in more detail, where he said: "Some might have already picked up on this, but Sam is unlike any other hero you may have seen in games before. A typical hero is usually some sort of elite or someone with a military background. Sam is not. He is a working man of sorts - a hands-on professional. Someone with a skillset akin to a blue-collar worker. This is something you'll intuitively understand once you play the game and control Sam. Herein lies our challenge, to create both a new form of gameplay and a hero that has never been done before".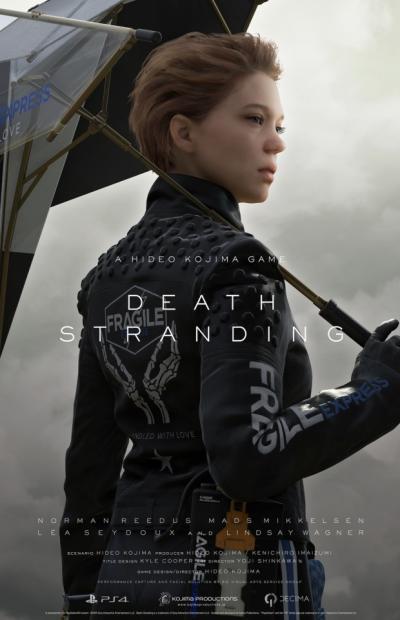 The two above images are some character posters for Death Stranding, which are very Hollywood-like. Very awesome work by the team.