The race for next-gen graphics cards is here, with Micron revealing that the overclocking headroom on GDDR6 is going to be significant, where we will see bandwidth numbers that beat HBM2 and even surpass the memory bandwidth of the NVIDIA Tesla V100.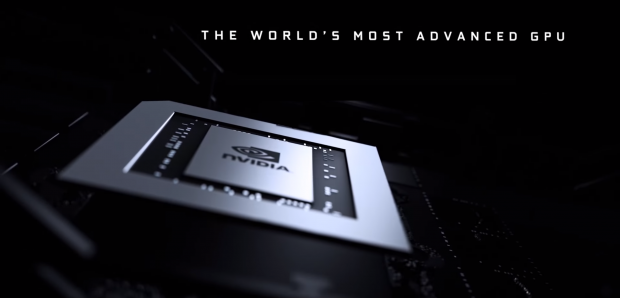 Micron released a new research paper that should open most peoples eyes to GDDR6, which is what NVIDIA will be using on their next-generation GeForce GTX 11 series graphics cards. Inside of the paper, Micron talks about the silicon changes, channel enhancements, and performance measurements of GDDR6.
GDDR6 will offer some deliciously high bandwidth numbers that make GDDR5/X look like they're from 1999, all while using less power. This means that we can have next-gen graphics cards that offer a true leap in memory bandwidth, all while the GDDR6 is using less power.
In the paper, Micron said: "While the preceding results demonstrate full DRAM functionality up to as high as 16.5Gb/s, it is possible for the overall performance of an architecture to be capped by timing limitations in the memory array itself. To determine if this GDDR6 interface could extend beyond the 16.5Gb/s range, the device was placed into a mode of operation which exercises only the I/O while bypassing the memory array".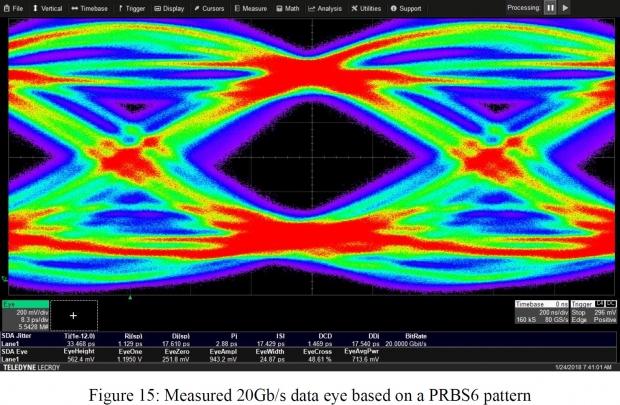 The company continued, adding: "The oscilloscope measurement presented in Fig.15 confirms that when bypassing the memory array, and with a small, but helpful, boost in I/O supply voltage, it is possible to push Micron Technology, Inc.'s GDDR6 I/O as high as 20Gb/s".
We are expecting to see an NVIDIA GeForce GTX 1180 graphics card unveiled in the coming months, and it should rock 8-16GB of GDDR6. It should feature a 256-bit memory bus that would be capable of 384GB/sec at its stock 12Gbps frequency, 448GB/sec at 14Gbps and a balls-to-the-wall 640GB/sec at 20Gbps.
Now remember that's the GTX 1180... but what about the GTX 1180 Ti? The GTX 1180 Ti should feature a 384-bit memory bus that drives memory bandwidth numbers to an entirely new level. With a 384-bit memory bus we can expect up to 576GB/sec memory bandwidth at 12Gbps, 672GB/sec with 14Gbps, and an insane 960GB/sec at 20Gbps, beating the 901GB/sec on the Tesla V100 with its HBM2.
With these numbers in front of us, my article about NVIDIA possibly stopping crypto mining on the next-gen Turing-based GTX 11 series makes more sense. Why would a miner buy anything but the new GTX 11 series graphics cards if GDDR6 is this freaking powerful.
At up to 960GB/sec we're talking about 100% more performance than the Radeon RX Vega 64 when overclocked, and it would easily beat the GTX 1080 Ti and its GDDR5X when overclocked. It would make every other consumer graphics card used for mining in its dust.
For gamers, we could have a graphics card on our hands that could truly handle 4K 120FPS without a problem. Perfect for the new ASUS and Acer monitors that are offering 4K 144Hz HDR G-Sync, and NVIDIA's upcoming BFGDs, their new TVs giving us 4K 120Hz on a huge 65-inch panel.
GDDR6 is the key to all of this, as NVIDIA will continue to use HBM2 on their professional/datacenter cards. AMD should eventually use GDDR6, but we have no idea when that will happen as they seem content with HBM2 on Vega for now. The future is exciting!