AMD really raised the bar with multi-core processors with the successful launches of Ryzen and Threadripper, and while Intel sales are barely affected by it, it shouldn't stop AMD from continuing to push out new generations of these CPUs with many more cores.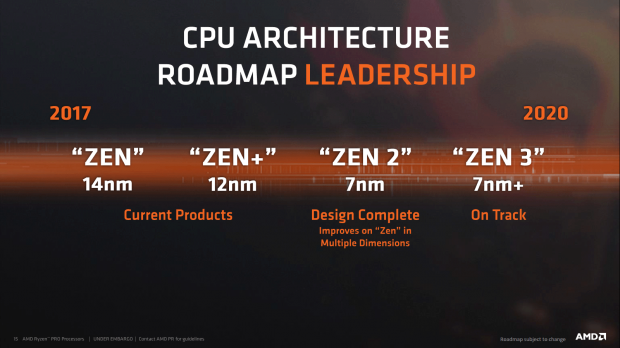 The latest rumor is from WCCFTech so please take it with a grain of salt, that AMD will making the AM4 socket detect CPUs with greater than 8 cores, ushering in support for possibly 12- and 16-core CPUs. WCCFTech adds "according to private conversations we've had with incredibly knowledgeable people in the industry the actual core count figure might be closer to 12 cores" and not the 16C/32T that we're hearing with the latest rumors.
Ryzen 7 3700/X or Ryzen 7 3800/X with 12C/24T at over 4GHz would be quite the chip, quite the chip indeed. Having that type of power at the top of the Ryzen 7 mainstream lineup opens the flood gates to Threadripper ramping up to 20C/40T, 24C/48T, and even 32C/64T which will meet EPYC. EPYC can be opened up further with next-gen nodes and Zen architectures, where we will see beyond 32C/64T which will be very impressive, time will tell though.
AMD is expected to unveil the Ryzen 3000 series in 2019 with the new Zen 2 processor on 7nm with AMD saying the design on Zen 2 is complete, and that there are improvements on the original Zen architecture in "multiple dimensions". Nice touch, AMD. Expect the rumors to solidify later this year, before we begin getting full confirmation after CES 2019.