Ubisoft has outlined the PC system requirements for The Crew 2, while also announcing that the game will have support for steering wheels, 4K and 21:9 monitor support, mouse and keyboard support, multi-monitor support, and more.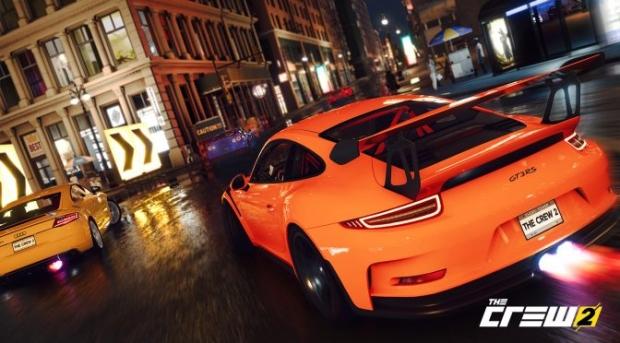 The Crew 2 system requirements are quite low, with gamers needing an Intel Core i5-2400 or AMD FX-6100 processor with at least 8GB of RAM, and a relatively average GeForce GTX 660 or Radeon HD 7870 to run The Crew 2 at 1080p at 30FPS on low settings. If you want to run 1080p 30FPS on high settings, the GPU requirements are bumped to the GTX 760 and R9 270X.
If you want to game at 1080p 60FPS, Ubisoft recommends an Intel Core i5-4690K or Ryzen 5 1600 mixed with a beefier GTX 970 or GTX 1060, or the Radeon RX 470 minimum.
MINIMUM CONFIGURATION - 30 FPS:
Resolution: 1080p

Video Preset: Low

OS: Windows 7 SP1, Windows 8.1, Windows 10 (64-bit versions only)

PROCESSOR: Intel Core i5-2400s @ 2.5GHz or AMD FX-6100 @ 3.3GHz or equivalent*

VIDEO CARD: NVIDIA GeForce GTX 660 or AMD HD 7870 (2GB VRAM with Shader Model 5.0 or better)

SYSTEM RAM: 8GB
RECOMMENDED CONFIGURATION - 30 FPS:
Resolution: 1080p

Video Preset: High

OS: Windows 7 SP1, Windows 8.1, Windows 10 (64-bit versions only)

PROCESSOR: Intel Core i5-3470 @ 3.2GHz or AMD FX 6350 @ 3.9GHz or equivalent*

VIDEO CARD: NVIDIA GeForce GTX 760 or AMD R9 270X (4GB / 2GB VRAM with Shader Model 5.0 or better)

SYSTEM RAM: 8GB
RECOMMENDED CONFIGURATION - 60 FPS:
Resolution: 1080p

Video Preset: High

OS: Windows 7 SP1, Windows 8.1, Windows 10 (64-bit versions only)

PROCESSOR: Intel Core i5-4690k @ 3.5GHz or AMD Ryzen 5 1600 @ 3.2GHz or equivalent*

VIDEO CARD: NVIDIA GeForce GTX 1060 (6GB) or GTX 970 (4GB) or AMD RX 470 (4GB / 8GB VRAM with Shader Model 5.0 or better)

SYSTEM RAM: 8GB