According to a report from Shacknews Gearbox won't be showing off Borderlands 3 at E3 2018 next month...but no official confirmations have been announced.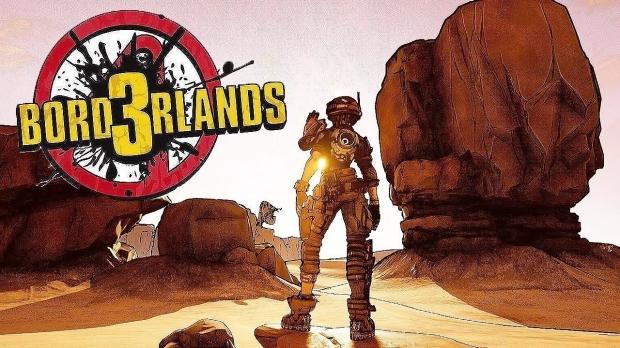 We've known Gearbox is making Borderlands 3 for a long time now, and that the game will be powered by Unreal Engine 4. Borderlands 3 likely has its new writer by now and development is in full swing--at least that's what Gearbox head Randy Pitchford strongly hinted on Twitter.
And 2K Games' parent company Take-Two Interactive has repeatedly hinted that Borderlands 3 will launch before the fiscal year's end on March 2019. Take-Two didn't explicitly say Borderlands 3, of course. Take-Two CEO Strauss Zelnick said "Looking ahead to Fiscal Year 2019, we expect to deliver both record net sales and operating income led by the launches of Rockstar Games' Read Dead Redemption 2, and a highly anticipated new title from one of 2K's biggest franchises."
Randy Pitchford also affirmed that Gearbox is "working harder than ever" on something, and while he didn't confirm it's Borderlands 3, we'd be very surprised if it were something else. One look at Battleborn probably has Take-Two wanting to make safe bets.
Read Also: Borderlands 3 has 90% of Gearbox's attention
But alas the evidence it appears Borderlands 3 could miss an E3 2018 reveal, which could mean a delay. After all, Red Dead Redemption 2 takes total precedence over other bigger games but it's always nice to have a more diverse and complete release slate (even if GTA V and GTA Online make you billions).
We'll likely learn more info tomorrow during Take-Two Interactive's full fiscal year earnings call, so keep an eye out for our coverage.