Adventure Time: Pirates of the Enchiridion footage leaked
Some pre-alpha footage of Adventure Time: Pirates of the Enchiridion has been leaked.

Published Wed, Apr 11 2018 1:00 AM CDT
|
Updated Tue, Nov 3 2020 11:52 AM CST
Cartoon Networks release of Adventure Time: Pirates of the Enchiridion was mentioned last year as the title was going to be an open world-RPG that would be released early this year. Pre-alpha footage has been leaked suggesting the title is still in its infant stages.
The video has been uploaded to TheStephanFS YouTube channel and according to the description in the video the footage has been leaked by Amazon France. From the four and a half minute clip we can see that the game is still quite bare and while Fin is running around the world that is presented to us it doesn't really showcase lively content. This worries me as a hardcore Adventure Time fan waiting for this game, as I've always wanted to jump into a open-world RPG game based in Ooo as the lively randomness is something I definitely want to experience.
Even though in the footage we don't see that 'living world of Ooo' that is presented to us in the T.V show we do have to take into account that this is pre-alpha footage, essentially the bare bones of the game. Adventure Time is unfortunately coming to an end which makes me think that Cartoon Network will be going all out for their last chance at an awesome Adventure Time game. To me the world of Ooo and the stories behind each of the characters is just to much to pass up, right now the title seems a bit disappointing but that doesn't mean that it can't turn into something every Adventure Time fans wants to play.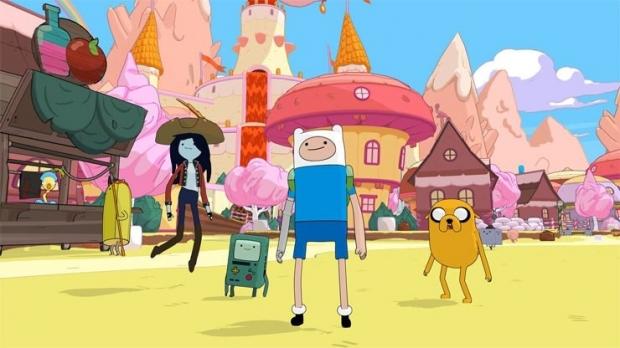 Adventure Time: Pirates of the Enchiridion is meant for release early this year and will debut on the PC, PS4, Xbox One and Nintendo Switch.
Related Tags