Dell announced their new XPS 15 laptop with a bunch of refreshed PC products, including their gaming brand Alienware with the new Alienware 15 and 17 laptops.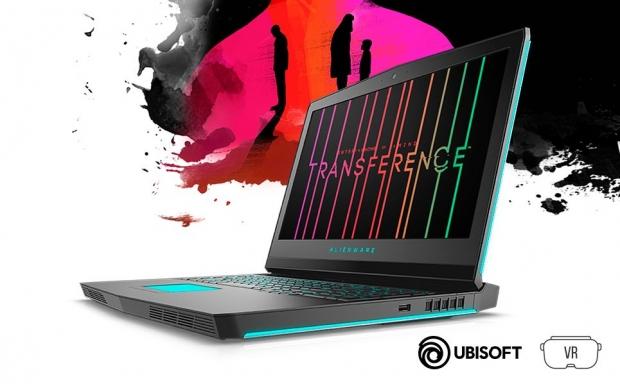 The high-end Alienware 17 rocks Intel's new 8th generation Core processors, right up to the super-high-end Core i9-8950HK which should be hitting up to 5GHz. Dell is using a cooling system they've dubbed Cryo-Tech v2.0, which rocks a vapor chamber to keep the chips inside the Alienware 15/17 cool.
NVIDIA is supplying their full GeForce GTX 1080 with Dell noting that the Alienware 17 features an "NVIDIA GeForce GTX 1080 OC with 8GB GDDR5X", so we know this isn't the energy efficient Max-Q design and a full-fledged GTX 1080 that is overclockable, all inside a laptop next to a super-fast Core i9 processor.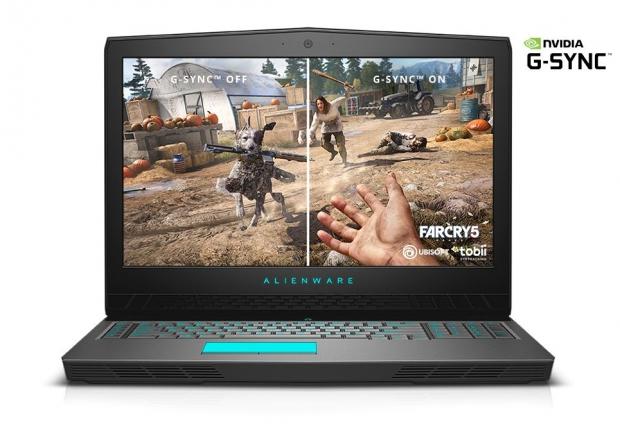 The new Alienware 17 comes with an Intel Core i7-7700HQ, 8GB of RAM, and a GTX 1060 with 2GB of GDDR5 starting at $1299. Bumping up to $1499 gives you double the RAM (16GB versus 8GB) and a GTX 1060 with 6GB of GDDR5 'overclocked', while $1849 bumps things up to the GTX 1070 with 8GB of GDDR5 'overclocked'.
Dell's balls-to-the-wall Alienware 17 rocks an insane Core i9-8950HK, 16GB of DDR4-2666MHz expandable up to 32GB. The best Alienware 17 is backed up by the beefiest GPU in notebooks, NVIDIA's GeForce GTX 1080 OC with 8GB of GDDR5X. An overclockable Core i9 and GTX 1080 will cost you $3699, so prepare those benjamins.
The 17-inch model rocks a 1080p or 1440p display with a beautifully smooth 120Hz and NVIDIA's G-Sync technology on top. Dell uses an anti-glare finish on the Alienware 17, too.