Stardew Valley, the beloved Harvest Moon-esque game of growing crops and managing a ranch, has become the best-selling game download on the Nintendo Switch in 2017...beating out the games-makers own titles.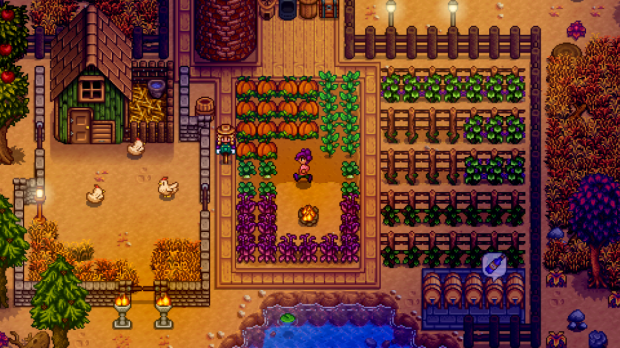 Stardew Valley was the most downloaded Switch game of last year--that's according to Nintendo's announcement which was highlighted in a new report published by SuperData's senior analyst Elena Fedina. The firm highlights that the indie sensation has sold over 3.5 million units to date, and in January 2018 alone the active playerbase has jumped 13% year-over-year to 700,000 players.
What's the secret to Stardew Valley's success? Dedication, love, and scratching a particular itch gamers have been feeling for years. "[The game's] success is also the result of an incredible amount of work and dedication," Fedina writes in the report.
"ConcernedApe spent 10 hours a day, seven days a week for the entire four years of development working on Stardew Valley. He was active on Reddit and on the game's website since the very first playable build was available. After the game was released, he kept working on fixing bugs and rebalancing many areas of the game. Chucklefish, the game's publisher, did the heavy lifting with marketing as the release day came closer. Reaching out to popular Twitch streamers early allowed Stardew Valley to break into the top 50 games on the day of release and attract even more new players."
With Stardew Valley's new multiplayer update--which includes local and online co-op play with friends--on the way, I'd say both the game sales and concurrent player count is set to rise even further. Also remember the Switch is perfectly suited for the game's multiplayer update as gamers can take the device on-the-go and play anywhere, whereas consoles and PCs are pretty much stationary.