Hideo Kojima talks new Death Stranding details
Things aren't so strange now that Hideo Kojima breaks them down.

Published Tue, Dec 12 2017 4:25 PM CST
|
Updated Tue, Nov 3 2020 11:53 AM CST
Hideo Kojima's latest game Death Stranding started out quite cryptic and strange, but with time (and a few new trailers and quotes from Kojima himself), the bizarre has been broken down into consumable little tidbits.
"I'm trying to make something different. How to show that, how to have people see that, that's something I'm trying to figure out," Kojima said in a recent interview with IGN. Based on the latest trailer for the game shown off at The Game Awards 2017, we'd say the gaming guru has achieved this feat (and then some).
But what about specifics? Well for one, death isn't the end in Death Stranding. When you die in the game you just open a doorway to another place, a kind of purgatory of sorts or a temporary way station. You can always return to the real-world (or the world you were just in) after you die. "One of the themes of this game is life and death. So I want people to realize that when they die in the game, that isn't the end."
This area was actually shown in the trailer. During the section where Sam (Norman Reedus) was swept asunder in the upside-down ocean, he was looking at his real self. This bit of existential gulf is the spot where you go when you die. "At that point, you're not dead or alive. It's the equivalent of that screen that says 'Continue?' and a counter ticking down towards zero."
Kojima Productions is currently hard at work developing Death Stranding and it may actually be ready sometime next year or 2019. The game is being developed on Guerilla's excellent Decima engine (the same that powered 2017's hit Horizon: Zero Dawn), and the team says Death Stranding is currently in a playable state and progressing on schedule. In fact the facial capture and actor animations are all finished up.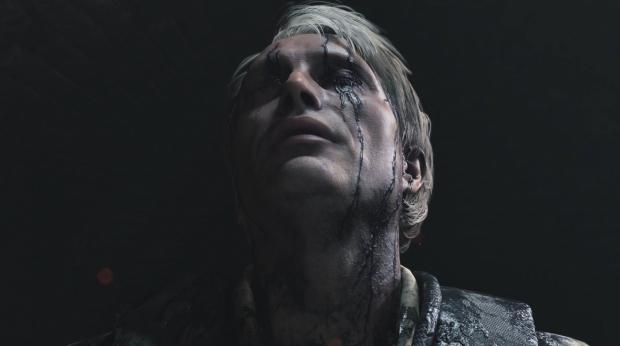 Related Tags