Death Stranding keeps getting weirder and weirder
Hideo Kojima's new game keeps getting more and more bizarre.

Published Fri, Dec 8 2017 3:27 PM CST
|
Updated Tue, Nov 3 2020 11:53 AM CST
Hideo Kojima dropped a new trailer for Death Stranding at TGA 2017 that takes us deeper down the rabbit hole of his dark imagination.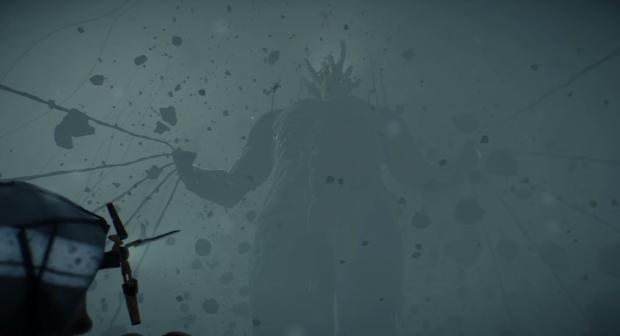 When Death Stranding was revealed last year it really shook up the gaming world. Here was a brand new game from the Metal Gear Solid creator that amplified Kojima's cryptic teasing nature while announcing something quite different. Now a year later we know quite a bit about the game: it's an open world action-game that aims at defying all known genres, it has a weird otherworldly motif, Death Stranding is being built in Guerrilla's Decima engine, and the latest trailer gives even more clues--clues that are, of course, hidden behind cryptic footage.
There's many parts of the new footage that make sense. We first see a crashed expedition rover with three men, making us believe they crossed over to the "Upside Down" (sorry I had to) where they face some pretty wicked shadow creatures. In sheer Kojima style the game takes on a spectacular cinematic scope that closely resembles both an extremely creative horror movie and something out of a lunatic's bad dream. But as Kojima said Death Stranding isn't a horror game.
Kojima Productions recently said that Death Stranding is currently in a playable state, and all of the motion capture is finished. Whether or not the new trailer was captured in-engine and showcases gameplay remains to be seen, but I'm hoping we get that crystal-clear clarity throughout the game. It should change the experience quite fundamentally.
Death Stranding shouldn't be out any time soon but Sony and Kojima Productions should reveal new info when it's ready. Considering the trailer is 8 minutes long and gives a good idea what the game is about we might not be so lucky next time.
Related Tags