Switch sells over 2 million units in U.S. alone
Nintendo's Switch handheld-console hybrid continues breaking milestones.

Published Fri, Oct 20 2017 3:18 PM CDT
|
Updated Tue, Nov 3 2020 11:53 AM CST
Nintendo's new Switch hybrid console has sold 2 million units in the United States alone, according to the latest figures from analyst firm NPD Group.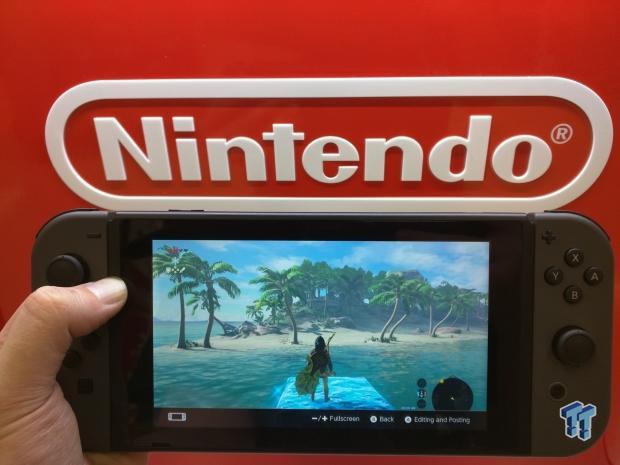 The Nintendo Switch continues its sweeping success across the games industry through the month of September, where it reigned over Sony's PlayStation 4 and Microsoft's Xbox One in sales for the third month running--a milestone that the company proudly touts. The figures come from the NPD Group's latest monthly sales charts, which see the Switch selling over 2 million units in the U.S. alone, making up almost half of the Switch's currently reported 4.7 million install base.
The NPD Group also notes that the Switch has topped sales charts for five out of the seven months since its launch in March of 2017. "When combined with the Nintendo 3DS family of systems and the plug-and-play Super Nintendo Entertainment System: Super NES Classic Edition system, Nintendo systems claimed two-thirds of the month's total video game hardware sales," reads an official Nintendo press release that cites NPD's data.
Analysts and industry insiders warn that the Switch will still be impacted by the current component shortage for memory and other hardware, however reports indicate that Nintendo has amped Switch production to 2 million units per month. The Switch currently needs to sell another 5.3 million units to meet the console-maker's 10 million sales target for the fiscal year ending March 2018, but analysts project Nintendo handily beating this goal.
In fact, based on key data from the NPD Group's Mat Piscatella, I've predicted that Nintendo will have a mass surplus of Switch units available for the holiday season to accompany the launch of Super Mario Odyssey--the system's biggest game.
Swiss investment firm Credit Suisse predicts the Switch will sell 130 million Switch units by 2020 and has raised the company's rating to "outperform".
Nintendo will announce its six-month earnings for Fiscal Year 2017 on October 30, which will unveil current sales figures for the Switch and highlights from sales and financial performance.
Related Tags