With a standardized platform, SteamVR support, and increased accessibility, Microsoft's wide net of OEM-powered Mixed Reality headsets will have significant advantages over its competitors at launch--which should see the headsets outselling the HTC Vive and Oculus Rift by two-to-one, analyst firm SuperData predicts.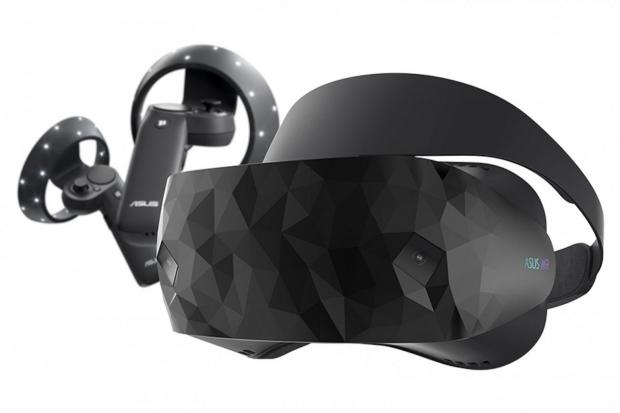 Microsoft's new Windows 10 Mixed Reality platform is the first earnest push to cohesively meld big OEMs and low-cost headsets together into a standardized OS-level framework. OEMs like HP, Dell, ASUS, Acer, Lenovo and now Samsung are all making their own Windows 10 powered headsets that range from $299 upwards of $500, and all provide slightly different features while retaining a core experience. Big advantages include built-in tracking, Windows 10 support with a slew of software and development tools, SteamVR gaming support, and two wand controllers that come with every headset.
The real goal is to push Mixed Reality--which includes both Virtual and Augmented Realities--to new heights by abolishing key barriers that stand in the way of VR's mainstream adoption. Essentially Microsoft's MR platform aims to merge the ease-of-use and accessibility of mobile-powered VR headsets like the Samsung Gear VR, which sits at the top of the VR market, with the high-powered dedicated gaming headsets like the HTC Vive and Oculus Rift, all while wrapping everything up into a neat Windows 10 package. Using the OS and various tools, OEMs can make lower cost headsets that can run on integrated laptop graphics instead of expensive discrete video cards while splashing in productivity and entertainment capabilities to boot.
Microsoft has even formulated a Direct Reality standardized API to ensure compatibility.
According to SuperData's VP of research and strategy Stephanie Llamas, Microsoft's Mixed Reality initiative will lead to strong sales. "Microsoft has a great shot at being a prime competitor to the Oculus and Vive. They have brand recognition and marketing on their side, along with a range of price tags to suit different consumer budgets ($400-$500)," Mrs. Llamas told MCV UK.
The analyst affirms that the platform's advantages will see the early headsets outselling the Oculus Rift and HTC Vive two-to-one, even despite both headsets' recent price drops.
"They also are functional (albeit not fully) on PC with lower-end specs than what's required for their competitors. Plus, they have impressive IP behind them, including Halo, and will work with SteamVR, so content won't be lacking. Because of this, we expect the Holographic headsets to outsell Oculus two-to-one and ship 10 per cent -15 per cent more than Vive this Q4."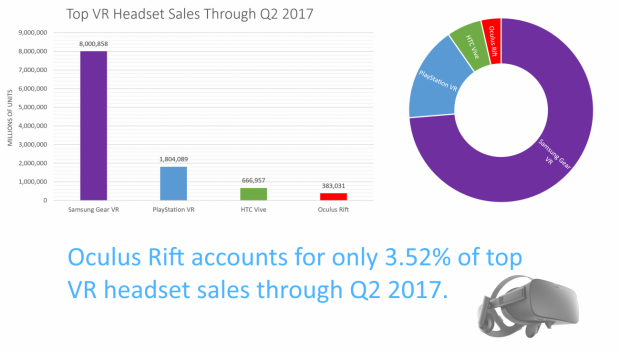 Read Also: ASUS mixed reality headset delayed to 2018
There's only one hitch: the headsets are being marketed as Mixed Reality, which means a blend of AR and VR. Right now Microsoft's Windows 10 headsets only support VR, and Mrs. Llamas is concerned this could fracture consumers' expectations and alienate users at the critical inception phase on the mainstream market.
It'll be interesting to see how Microsoft's Mixed Reality program continues evolving the early frontier of VR and AR, but I personally expect big things from the initiative. With the might and innovation of the hardware market's biggest OEMs and powerful, flexible tools on the Windows 10 ecosystem (not to mention SteamVR gaming), the platform will continually iterate over time and become something big.
And as Microsoft's core VR and AR platform continues to grow, so will the entire industry.
Read Also: Samsung Odyssey VR headset offers Oculus-like experience