E3 2017 - Xbox division head Phil Spencer discusses what Microsoft's new Direct Reality trademark actually means.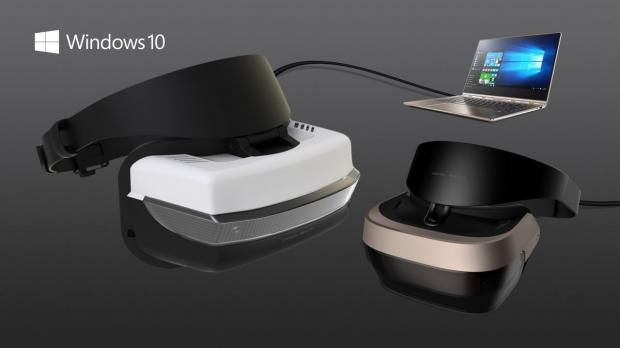 Microsoft's recent "Direct Reality" had the VR world buzzing. Was this Microsoft's new buzzword for its cross-platform Mixed Reality initiate that spans consoles and PC? In actuality, Direct Reality is a lot like DirectX, and aims to make all HMDs natively plug-and-play compatible on Windows 10 with specific features that make things easy for HMD OEMs and developers. Xbox boss Phil Spencer confirmed details behind Direct Reality in a recent interview with Giant Bomb at E3 2017.
Giant Bomb's Jeff Gerstmann: "When I look at Direct Reality I think of DirectX helping a lot of different graphics cards talk to a lot of different software. Is Direct Reality going to be an easy way for people to make games for any VR headset without having to worry about things?"
"You're totally right," Xbox's Phil Spencer said.
"When we focus on Windows Mixed Reality, which is the API platform, and you start getting more into the tech side of it--direct sound, direct audio, direct input, all under the umbrella of DirectX. I think it's important as the Windows platform company that we don't start getting people tied into exclusive platforms, like 'so you bought this HMD, sorry, it's not going to work on these platforms.'"
Spencer iterates that Microsoft wants to help further Virtual and Augmented Reality with native OEM support on Windows 10, and do everything possible to not fragment the ecosystem. Microsoft has a long tradition in unifying multiple platforms and it appears they want to do the same with VR, at least on an OS level. Direct Reality will ensure all HMD's have full compatibility and give developers a powerful and easy-to-use toolset to ensure their games are compatible as well.
In a way, Direct Reality sounds like a gateway to a more uniform VR platform on Windows 10 PCs.
"When I buy a great monitor and plug it in my PC I'm not worried about whether or not Windows understands it and some games play on it and some games don't," Spencer said.
"When I say the multi-year journey we're all on I think this is all part of that. Windows as a platform has to natively support any HMD that you plug in, and we've been getting good feedback from the Oculus team and Valve about things we need to do in Windows 10."
Xbox's Phil Spencer goes on to say that VR won't just go away--it's here to stay, but it's not ready just yet. The technology and know-how is years away, and the VR market won't mature for a bit of time. That's why they're invested in Direct Reality technology and working in tandem with OEMs like Oculus and Valve--as well as pushing a full fleet of Windows 10-powered MR headsets--to ensure everyone's ready when the platform matures.
"We're so early on. I don't think this is a time for us to be competitive in this space. This is a time for us to share our learnings and try to get better. The market is years away but we want to be ready for it, and as an industry be state of the art when it's here."
"It will happen, but we're not there yet. Our focus is on the Windows platform and making sure that HMD manufacturers can plug in."