At the event in New York, Microsoft has announced they are partnering with top PC makers, such as HP, Lenovo, Dell, ASUS, and Acer, to build VR headsets. They also revealed the Surface studio, an ultra-thin transforming all-in-one aimed at transforming your desk into a fully-fledged workstation studio.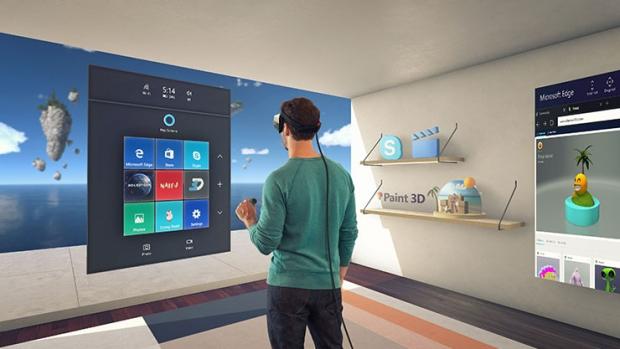 The company is pushing virtual and augmented reality pretty hard, and they will show that in their next Windows 10 update named Creators Update. Due out in spring next year, the Windows 10 Creators Update will be focused on bringing the VR and AR experience to millions of users around the world.
At the event, the representatives of the company stated they want 3D available to everyone. The Creators Update will be largely built around Microsoft Paint, which will become Paint 3D, and from what we saw, it's pretty impressive.
Microsoft stated:
The Creators Update will enable anyone to create, share and experience in 3D and mixed reality, connect people faster to those they care about most and empower every gamer to be a broadcaster. And with the Creators Update, Microsoft Edge will be the first browser to bring 3D to the web.
With Windows 10 and a compatible headset, users will be able to enjoy Windows apps, features, games and media in VR and AR. Of course, Microsoft is expecting this update will boost the sales of their upcoming VR headsets, scheduled for 2017.
The Creators Update will also bring MyPeople feature, which will make easier for users to connect. This feature will highlight your close contacts in the bottom toolbar, and make it possible to drag and drop files or photos directly with them, via Mail, Xbox or Skype.
This free update comes in early 2017.