ASUS mixed reality headset delayed to 2018
ASUS has delayed its Windows 10 mixed reality headset until 2018.

Published Wed, Sep 6 2017 12:36 PM CDT
|
Updated Tue, Nov 3 2020 11:54 AM CST
ASUS' mixed reality headset will miss the launch of Windows 10's Creator's Update, and is schedule to launch in 2018.
In an effort to standardize both VR and AR and roll out affordable, accessible headsets to everyday consumers with productivity, gaming, and entertainment features, Microsoft has teamed up with a consortium of tech titans like Dell, ASUS, Acer, HP and Lenovo to make Windows 10-powered "mixed reality" headsets. While other companies have readied and solidified their respective mixed reality creations in preparation for the big Windows 10 Creator's Update, ASUS has pushed its MR headset back a ways.
The headset has twin 1440 x 1440 resolution display panels that support refresh rates up to 90Hz and a 95-degree field-of-view, and features two cameras for inside-out tracking, removing the need for outside camera sensors like high-end VR headsets such as the HTC Vive and Oculus Rift. ASUS' mixed reality HMD also features sensors like an accelerometer, gyroscope, and a magnetometer. As with all Windows 10 mixed reality headsets, the ASUS model won't be wireless or self-contained, and requires a machine running Windows 10 to operate. But unlike the HTC Vive or Oculus Rift, the Windows 10 MR HMDs don't require expensive graphics cards and can instead run on laptops using integrated graphics.
Ars Technica reports that ASUS' MR headset will cost about $535, likely with two wireless controllers, putting it over the Oculus Rift's $399 sale price.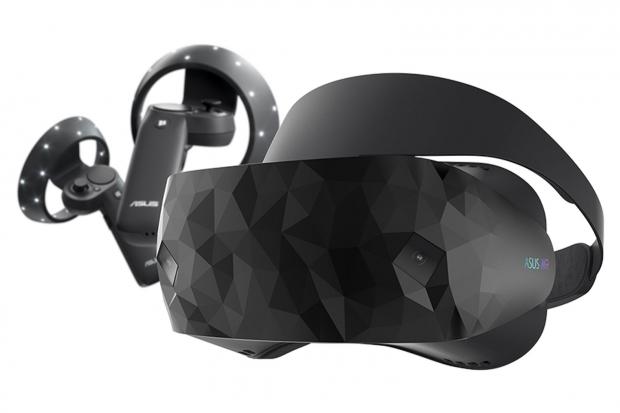 Related Tags