Elon Musk: AI to be 'most likely cause' of World War 3
Tesla and SpaceX founder continues to warn the world of AI.

Published Mon, Sep 4 2017 9:27 PM CDT
|
Updated Tue, Nov 3 2020 11:54 AM CST
Elon Musk has warned about the threats of artificial intelligence before, but now the Space X and Tesla founder has come out swinging at AI on Twitter again, prompted by recent remarks from Russian president Vladimir Putin.
Putin recently said: "Artificial intelligence is the future, not only for Russia, but for all humankind. It comes with colossal opportunities, but also threats that are difficult to predict. Whoever becomes the leader in this sphere will become the ruler of the world". Some stern words from Putin, that's for sure - and I kind of agree with him.
Musk then took to Twitter, where he said: "China, Russia, soon all countries w strong computer science. Competition for AI superiority at national level most likely cause of WW3 imo". @JakeBlueatSM tweeted Musk saying "an automated WWIII at that. That's a worry..." to which Musk replied: "May be initiated not by the country leaders, but one of the AI's, if it decides that a prepemptive strike is most probable path to victory".
Scary words, but AI superiority is going to become - if it already hasn't, a thing. AI dominance will be equal and if not far bigger than 'who has the biggest nuclear arsenal', and I also agree with Musk's comments on North Korea's new childish spat being nothing to worry about, especially when compared to the decades/history defining effect true AI will have on the human race.
That's not to say NK's threats aren't something to worry about, but the world will continue spinning after they're finished kicking their foot into the sand. AI on the other hand, is a clear and present danger to the future of our kind. On one hand it's incredibly exciting, but a rogue AI will bust out of its confinements eventually and look at the entire world in an instant and think 'yeah, you puny humans need to be wiped away'.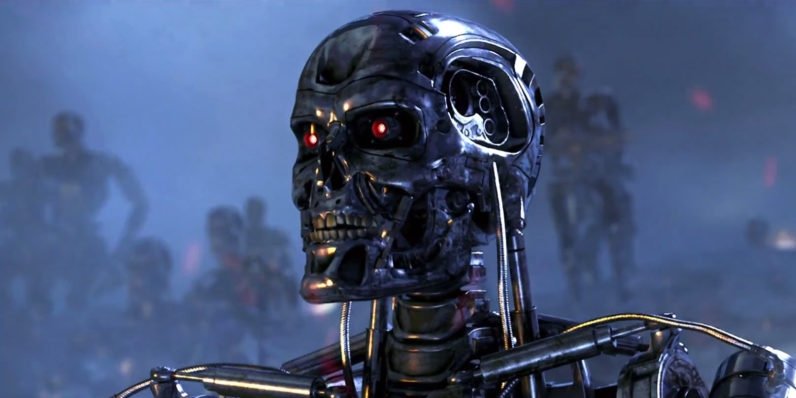 Related Tags