Destiny 2's raid goes live a week after launch
Bungie prepares for Destiny 2's launch with a swath of new updates--but microtransactions still aren't revealed.

Published Fri, Sep 1 2017 4:18 PM CDT
|
Updated Tue, Nov 3 2020 11:54 AM CST
Destiny's 2 console launch is just right around the corner, and as a veteran who stormed Old Russia at launch, I'm quite hyped to jump back into the fray. Bungie delivers its last community update before the launch, dropping a bunch of new info for eager Guardians.
According to the update, players will have ample time to prepare for Destiny 2's post-game content. The sequel's first raid is slated to open up a week after launch at 1PM EST on September 13, and it should offer a huge dose of cryptic puzzles for fireteams to solve (raids typically take up to 12 hours or so to completely solve, and serve as a source of massive fascination in the community. Destiny 2's Nightfall mode, which pits a fireteam against crippling foes in a Strike mission, will be available right when the game goes live--but be forewarned, this mode is pretty rough.
Secondly, Destiny 2's Trials mode will go live a little over a week after launch at 1PM EST on September 15. But of course the real excitement is the raid; these events are long-winded affairs that see players marathon running a mysterious region and trying to figure out cryptic puzzles and sequences, all while relying on wit as well as strategy and skill. It's really the ultimate test of teamwork, and I can say there's really no other experience quite like it.
"If you have witnessed the race to become the first to topple the final boss, you know we keep Raid info well under wraps. These are your moments to discover - your mysteries to solve. We've given you the when. You will soon discover the who, the what, and the where. Together, as a team, you might even discover the how," Bungie's Cozmo said in the update.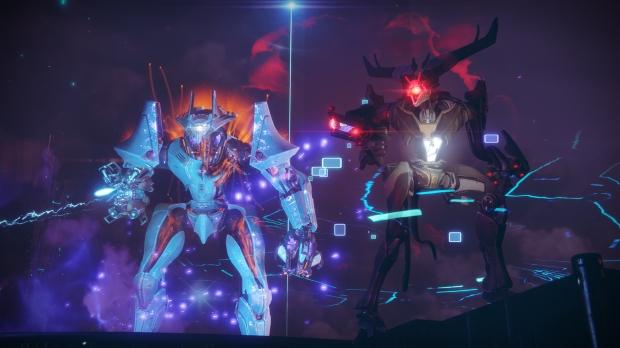 Read Also: Destiny 2's first expansion due out in December - report
Bungie will also be testing its "Guided Games" system in a limited soft beta test. This particular system is a "new feature coming to Destiny 2 that will help solo players link up with Clans to tackle the most profound challenges in the game as a Fireteam."
You can find more info on the Guided Games beta below:
"For Guided Games to have a successful launch, we need time for enough players to form into real Clans and be ready to guide other Guardians. If there are too many solo Seekers and not enough Clan Guides, the queues for matching will be quite long. Therefore, we're going to roll out Guided Games as a limited-access 'soft beta', where only a select number of solo players will be able to use Guided Games for the Nightfall on 9/12. This will allow us to slowly ramp up players over the course of September (and allow Clan populations to grow) so that everyone has a great experience."

"During the Guided Games Beta period, we need your Clans to fully test the system at scale. All Clans will be able to guide solo players, so once you've mastered the Nightfall, Fireteam up and guide solo players to the highest heights. You may meet some new friends along the way."

Nightfall Guided Games Beta: September 12th, 10AM

30-50% of players will be given seeker access, depending on clan participation in Destiny 2 during the first week.

Nightfall and Raid Guided Games: September 26th, 10AM

Target: 100% of players will be given seeker access.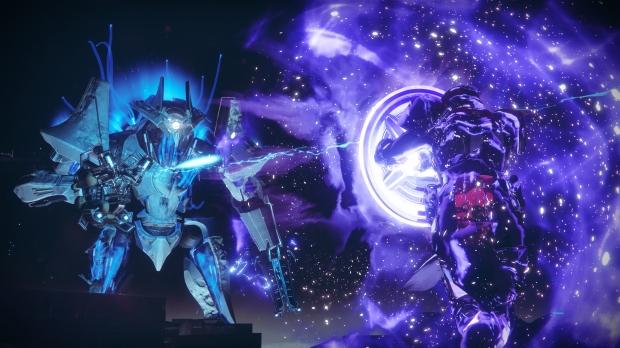 Read Also: Destiny 2's weapon stats don't vary, are set in stone
Interestingly enough, neither Bungie nor Activision has revealed any microtransaction details for Destiny 2. I predicted that the game will indeed by monetized with microtransactions that are likely similar to Destiny 1's original revenue scheme. The Destiny 2 beta confirmed that the Eververse Trading Company would make an appearance, however there's been no confirmation that in-game purchases will be available on consoles--or PC--at launch.
Activision has confirmed that Destiny 2 will have macro-monetizations via paid expansion packs that are sold together in a bundle for $30. Furthermore, Activision CEO Eric Hirshberg touted that Destiny 2 will feature dramatically more content than the original game, and extra studios like Vicarious Visions will help ensure gamers have plenty of post-release content to consume.
Destiny 2 is slated to release on September 6, 2017 on PS4 and Xbox One, and October 24 on PC.
Related Tags