Destiny 2's weapon stats don't vary, are set in stone
Weapons in Destiny 2 will always have the same stats and buffs, Bungie confirms.

Published Fri, Jun 30 2017 1:22 PM CDT
|
Updated Tue, Nov 3 2020 11:55 AM CST
Bungie makes a huge change to Destiny 2's loot finding system, removing the luck of the draw from weapons.
One of the main reasons to continue playing a game like Destiny is loot. The quest for better loot is at the heart of countless games from Diablo to Borderlands, and gamers ceaselessly grind and grind for the chance to get better gear. Drops are always random, and its this blind lottery that keeps players going. In an effort to better track and fine-tune weapon balances, Bungie has removed this key fundamental core tenant from its new high-profile Destiny 2 sequel.
Destiny 2 game director Luke Smith confirms that all in-game weapons have the same stats and no longer vary. "There aren't random rolls on weapons anymore. Better Devils is a Crucible hand cannon [in Destiny 2], and what it has on it is what it has on it. Period," Smith told Mashable in a recent interview.
In some ways this is great. Gamers are no longer at the whims of RNGesus and finding a particular weapon means you have the best version of that handcannon, sniper rifle, shotgun or scout rifle out there.
Read Also: Destiny 2 replaces major subclasses and abilities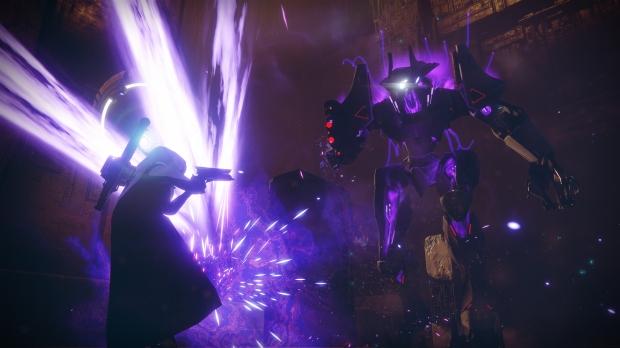 But on the other hand, Bungie has stripped away one of the most thrilling and engaging experiences that gaming has to offer. The quest for loot is all made worth it when you find that perfect roll, that conjunction of stats, abilities or buffs that immaculately compliments your character's build. Finding such a weapon is a treasure in the truest sense, and sets you apart from your peers.
In that way it gives you a sense of identity. This, however, has been stripped away so that Bungie can easily apply tweaks and updates to a specific weapon rather than that weapon's type.
For example, let's say the Doctor Nope assault rifle is in Destiny 2, and it's just too overpowered. Anyone who has Doctor Nope is just wrecking everyone in PVP.
In the original Destiny, Bungie was only able to tweak and balance whole weapon types instead of the actual specific weapon. So Bungie would have to tweak all assault rifles to balance out one problematic gun.
By making all of the weapons the same with cookie-cutter stats, Bungie has made every single weapon its own category type. This means the live team can now directly target the balances and tweaks to a specific weapon--in this case nerfing Doctor Nope instead of all assault rifles in the game.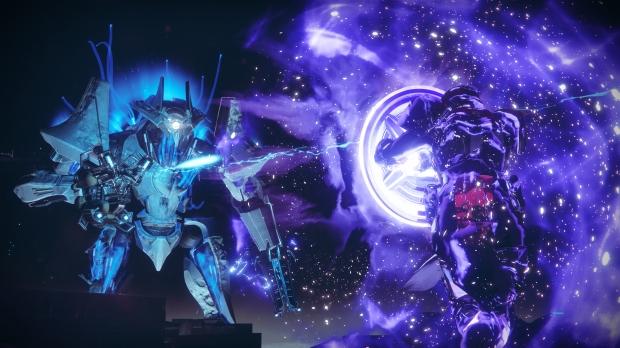 Also remember that Destiny 2 will be on the big trio of games platforms--PS4, Xbox One and PC--so this targeted tweaking system will come in handy.
"It's gonna give us more flexibility to do per-item tuning," Smith said. "[That's] something we haven't had before because of the way we were building the [first] game."
Mashable also said something interesting about Destiny 2's armors that may indicate armor stats are no longer random either. "The lineup of stats and perks for every weapon and every piece of armor in Destiny 2 is now hand-crafted," the publication wrote.
As a veteran Destiny player I can say that the game certainly wouldn't be the same without varying armors and weapons. Loot is arguably the lifeblood of a game of this nature, and I couldn't imagine playing the original Destiny game and not having any kind of variance with my loot drops.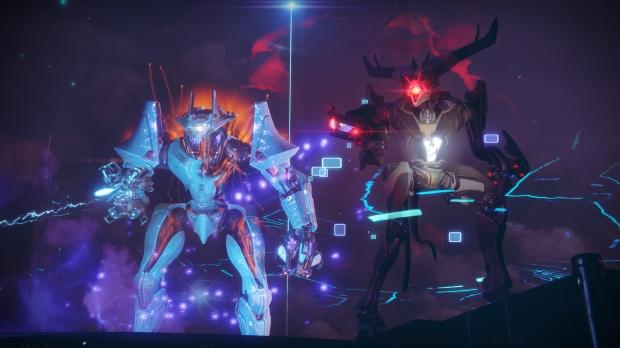 However, I am keen to seeing how Bungie pulls this balancing act off--that's what Destiny really is below the surface...just one big balancing act. Perhaps the game's microtransactions will fold into this balancing formula somehow. While Activision hasn't confirmed that Destiny 2 will have in-game purchases in the form of microtransactions, it's highly (and I mean highly) likely.
After all, Activision Blizzard earns massive revenue every month from recurring consumer spending in games like Overwatch, Hearthstone, Call of Duty, and, of course, the original Destiny.
Destiny 2 launches September 6, 2017 on PS4 and Xbox One, and October 24, 2017 on PC.
Related Tags