Destiny 2's monetization plan remains unclear
Destiny 2 releases in little over a month, but Bungie nor Activision have discussed microtransaction plans.

Published Tue, Aug 1 2017 3:25 PM CDT
|
Updated Tue, Nov 3 2020 11:54 AM CST
Destiny 2 releases next month, yet Bungie nor the game's publisher Activision have discussed or revealed microtransaction plans for the game. However, the recent Destiny 2 beta gives us some clues.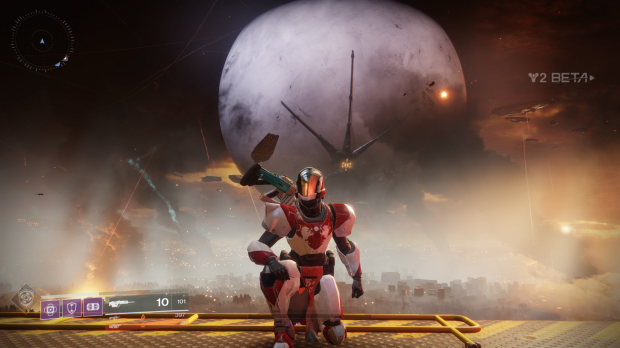 The games industry is transforming; with the advent of online digital distribution, games are no longer fully-finished titles, but are instead constantly evolving over time with a litany of updates and content. Gamers continue to spend money long after the initial purchase and invest more time--and revenue--into experiences that evolve over time. This is a boon to major industry movers like Activision, EA, Ubisoft and Take-Two who have all made billions from their respective live-service-based games, and gamers in return are fed with a constant stream of content to consume as they see fit. This games-as-a-service (GaaS) initiative has provided many boons for gamers and developers, as players get wave after wave of free content and developers and publishers have continual revenue streams to fund updates, expansions, and future sequels.
Nowadays full AAA games are infused with optional paid cosmetics to fund free updates and content such as map packs, new missions, etc. Destiny, Bungie's shared-worlds shooter, embraced this monetization scheme in late 2015 and has been collecting untold millions since. I've found it quite interesting that Bungie nor Activision have discussed Destiny 2's microtransaction plan despite the game releasing next month.
First though we need a quick history lesson.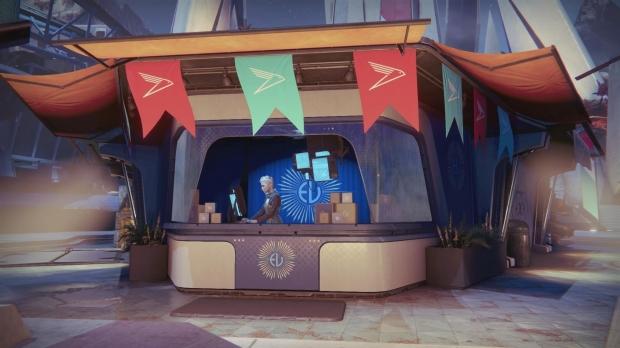 Destiny's original mTX plan - funding the live team
The original Destiny game has a monetization strategy that's becoming increasingly familiar in the games industry: paid cosmetics that fuel the development of free content. Titanfall 2 does it, PlayerUnknown's Battlegrounds recently experimented with it, and Halo 5 has been doing it for a long, long time.
This path is extremely lucrative for publishers and developers, and I'd go so far as to say that new games are specifically built around this revenue model.
Destiny 1's monetization path sees gamers buying emotes with premium currency called Silver, which can be purchased with real money. These microtransactions paid Bungie to add in free updates and tweaks to the game as well as rotating seasonal events like the Iron Banner PVP mode.
Remember, at this time Bungie's core team was developing Destiny 2, and the "live team", which handled all the tweaks, optimizations, changes, balancing and new content rollouts, said it needed revenue to continue operating. Thus the mTX path was born.
The game's microtransactions have evolved over time from simple paid emotes into a dizzying pyramid-scheme-like approach that includes weapon cosmetics, sparrows, ships, emblems, and shaders. It was clear Activision was trying everything it could with Destiny's mTX.
And at one point, Bungie put actual armor sets in Sterling Treasure loot boxes, alienating a core sect of players despite the fact the armor had to be infused with other items to be useful. These boxes were given to players generously at first, but drops were dialed down.
With Rise of Iron, Bungie introduced Radiant Treasures loot boxes that include ornaments, or "skins" that can be adorned onto weapons and armor to change their appearance. This added another layer of confusion and frustration to gamers.
Activision is well-versed with microtransactions and it's not stupid; it was clearly testing the waters to see what worked and what didn't work so it could use the data for Destiny 2.
The company earned $1.68 billion in live services in trailing 12 months earnings for FY2017, which includes microtransactions, DLC, expansions and more content outside of full game downloads--so they absolutely know what they're doing.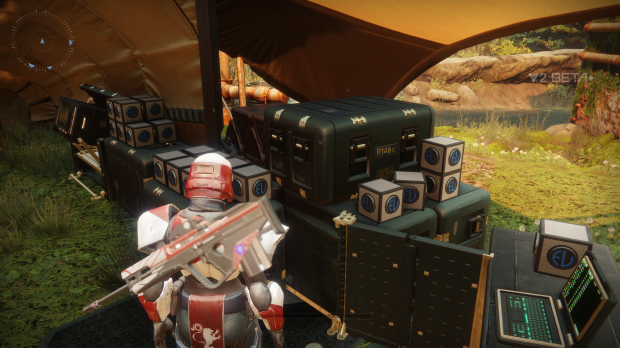 Destiny 2 mTX predictions - more of the same
Although official sources haven't said anything about microtransactions--and rightly so given the topic is massively criticized, especially when billion-dollar giants like Activision discuss them--the Destiny 2 beta gives us more than a few clues on how the game could be monetized with premium currency.
There's a chance that Destiny 2 may simply do more of the same with Eververse Trading Company loot packs and Silver currency.
The Destiny 2 beta confirmed that the Eververse Trading Company is back, however we don't know if Triss will man the kiosk. This in-game company sold randomized loot packs that contained emotes and other unlockables that could be purchased with premium Silver currency.
I'm pretty sure that Silver will be back, and emotes and other content will be monetized much as they were in Destiny 1--however I'm thinking there will be more emotes to purchase in Destiny 2.
The Destiny 2 beta also confirmed that every piece of weapon and armor can now be customized with shaders, or in-game color palettes, to give players a more unique presence in the game. Ship colors can also be customized with shaders. This adds even more weight to the optional paid cosmetic path Activision should take with the sequel.
Whatever Activision and Bungie decide to do, the most important thing is to make it easy to understand. Destiny 1's microtransactions are a nightmare thanks to a truly confusing and awkward structure, and Destiny 2's optional purchases need to be crystal clear, not layered and connected in a convoluted mobile game-like attempt to lead players through the content.
Make it easy for gamers to spend their money while creating a real sense of worth and users should support you. That is, of course, if they feel the content is worth buying in the first place.
Related Tags