Destiny 2's first expansion due out in December - report
Activision will accelerate the rollout of post-release content for Destiny 2, sources say, with the first expansion due out just 3 months after launch.

Published Wed, Aug 30 2017 4:04 PM CDT
|
Updated Tue, Nov 3 2020 11:54 AM CST
Destiny 2's first expansion will release in December, three months after the game's launch on consoles, and will focus on Osiris, sources have told Kotaku's Jason Schreier.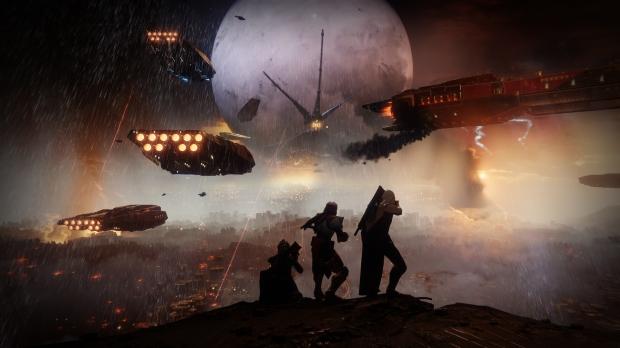 Sources familiar with Destiny 2's plans tell Mr. Schreier that the first expansion, due out in December, will focus on Osiris, an ex-Guardian warlock who started a cult on Mercury. A new patrol zone will be added on Mercury, sources say, along with a new social space in Destiny 1's mystical Lighthouse area. The expansion will be part of Destiny 2's $30 Expansion Pass, which grants access to two different expansions and additional content. It's unclear if Destiny 2's expansions will lock non-purchasers out of original content by rotating to expansion-only content, as Activision and Bungie did in the first game.
The news comes months after Activision CEO Eric Hirshberg promised Destiny 2 would feature a steady stream of updates and new content in an attempt to engage its expected millions-strong playerbase. The publisher has conscripted many additional developers such as Vicarious Visions to work on post-release content and expansions to ensure a "robust pipeline of content" for Destiny 2 can be consumed by players.
"We got a lot right with Destiny 1, but one of the things we didn't do was keep up with the demand for new content," Mr. Hirshberg said in a recent interview with Games Industry.biz. "I feel like that, as great as [DLC packs] The Dark Below, House of Wolves, The Taken King and Rise of Iron all are, clearly there was appetite for more. One of the things you'll see post the launch of Destiny 2, is that we have got additional AAA developers from inside the Activision ecosystem working with Bungie on Destiny content, including Vicarious Visions and High Moon. That will allow us to keep an even more robust pipeline of content in the ecosystem."
Activision still hasn't confirmed whether or not microtransactions will be included in Destiny 2, but given the talk of extensive post-release content and updates, it's very likely. I've outlined my predictions on how Destiny 2 will be monetized here.
Destiny 2 will release on September 6, 2017 for PS4 and Xbox One, and October 24 on PC.
Related Tags