Mass Effect: Andromeda helped EA pull in record Q1 sales
Despite its shortcomings, Mass Effect: Andromeda strongly contributed to EA's digital net sales for fiscal Q1'18.

Published Sat, Jul 29 2017 9:20 AM CDT
|
Updated Tue, Nov 3 2020 11:54 AM CST
Although BioWare Montreal's massively panned and hugely criticized action-RPG suffered in the long run, EA confirms Mass Effect: Andromeda strongly contributed to revenues and helped the company pull in record first quarter earnings.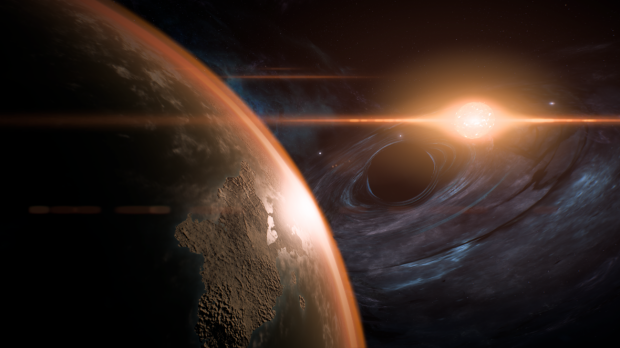 Mass Effect: Andromeda is undoubtedly bombed in the public eye, but according to EA's latest fiscal Q1'18 earnings call, the game bolstered its quarterly revenues with strong sales. With a fully-monetized strategy the game helped in a number of ways including live service earnings, digital downloads, and total net sales.
Net sales for fiscal Q1'18 were $775 million, up 13.63% year-over-year from fiscal Q1'17's $682 million, and $25 million (3.33%) above EA's guidance for the quarter. "Year-on-year growth was driven by the Mass Effect: Andromeda sales captured in the quarter and by FIFA," EA Chief Financial Officer Blake Jorgensen said during the company's fiscal Q1'18 earnings call.
Mr. Jorgensen also asserts Mass Effect: Andromeda "was a strong contributor" to EA's quarterly digital net sales, which pulled in $681 million in earnings, up 19.89% year-over-year. Digital net sales isn't just full game downloads however; it includes microtransactions, season passes, DLC, add-ons, etc.
Last but not least, the EA financial officer said BioWare Montreal's action-RPG drove full game PC and console downloads for the quarter, which pulled in $111 million, up 32% year-over-year. Remember that Mass Effect: Andromeda has monetized, live-service powered online multiplayer mode that allows players to buy in-game currency with real money--the game didn't just contribute with raw sales alone.
Read Also: EA made more on live services than games in Q1'17
While all of this might sound impressive, EA typically earns most of its money from live services such as FIFA Ultimate Team and Battlefield 1's Battlepacks/Premium Pass.
In fact, EA made more money in this first quarter from live services than it did from full game downloads. Live services made up 61.67% of EA's fiscal Q1'18 earnings with $420 million. That means EA earned 278% more from live services than it did from full game downloads in this quarter.
It's great to see Mass Effect: Andromeda at least sold well for the quarter, but I'd like to know how much it's earned from microtransactions and what kind of engagement strategy the company has for the game.
Reports indicate that the Mass Effect series is on hiatus, and EA has outright confirmed that BioWare Montreal's team has been re-located to the EA Motive team. I'm guessing that EA will continue rolling out small updates to ME: Andromeda's monetized multiplayer mode, but that'll be the extent of it.
Related Tags