SEGA resurrects retro IPs for huge mobile F2P initiative
SEGA leverages its retro IPs to maximize mobile revenues in the West. Here's why this strategic move could pay off big.
Published Jun 21, 2017 5:52 PM CDT
|
Updated Tue, Nov 3 2020 11:55 AM CST
6 minute read time
SEGA today revealed its new ambitious plan to further monetize its mobile games focus in the West.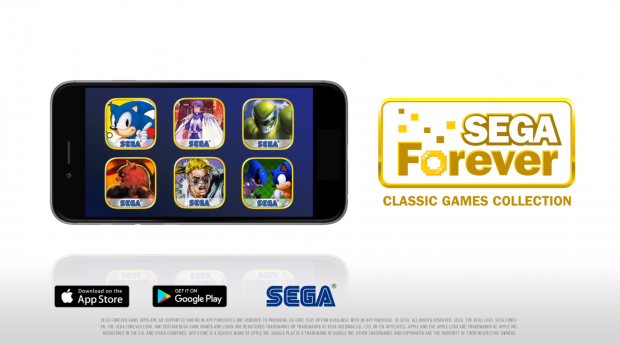 SEGA's new SEGA Forever initiative is a tactical move on the publisher's part, and could end up sparking other major games-makers to follow in its footsteps. The program is SEGA making good on its promise to revitalize and resurrect key IP on PC, consoles and most importantly, smartphones, and follows the company's massive success in the free-to-play mobile gaming sector. But what is SEGA Forever, exactly? It's simply SEGA bringing back its old-school retro games to smartphones as free-to-play titles on Android and iOS, complete with lucrative in-app purchases.
Essentially SEGA is doing what Nintendo should've done long ago, and is a genuinely well-strategized free-to-play "Virtual Console" service that offers key SEGA classics for free on mobile devices. SEGA Forever is a collection of games that will soon grow to include titles from Master System, Genesis/Megadrive, Dreamcast, and more. New games will release every month for free--there's no subscription plan--all of the content is free-to-play, and SEGA gets revenue from ads. Users can also buy the game for $1.99 to get an ad-free experience.
But the biggest surprise? The games can be played entirely offline. SEGA even throws in native controller support too to facilitate some awesome on-the-go mobile experiences.
SEGA did outright say that it'd release more smartphone games this year, but this ingenious strategy almost came out of nowhere. "The number of new titles for smart devices to be launched is forecasted to increase year-on-year," SEGA said in its latest fiscal year earnings report.
Furthermore, SEGA did recently release two new Crazy Taxi games onto mobile--Crazy Taxi classic and Crazy Taxi Gazillionaires--but I expected the games-maker to host a subscription service for retro games or sell them piecemeal on devices like the Nintendo Switch. Instead it did something far more potentially lucrative.
SEGA Forever is a free and growing classic games collection of nearly every SEGA game ever released from every console era - Master System, Genesis/MegaDrive, Dreamcast, and more. Available on iOS and Android mobile devices.

Play free

Save your game progress

Leaderboard -- compete with the world for high scores

Controller support -- fully integrated wireless Bluetooth controller support

Offline play

Games released every month; download them all!
SEGA kicked off the SEGA Forever program on the App Store and Google Play with five big-name classic games including:
Sonic: The Hedgehog

Altered Beast

Phantasy Star II

Kid Chameleon

Comix Zone
SEGA Forever is the beginning of a big comeback
To understand why this is such a revolutionary move, we have to take a closer look at SEGA's present successes and where it's future lies.
SEGA Forever is essentially the company's major push to win over more Western smartphone players and earn more in ad revenue and microtransaction spending. F2P mobile games are massive in Japan, and SEGA has successfully tapped the region with its multitude of games and strong cross-publisher programs.
I've highlighted just how impressive SEGA's reach actually is in my previous fiscal year coverage. Last year the publisher reported a tremendous 421% profit boost, raking in a respectable $242.9 million in total profits.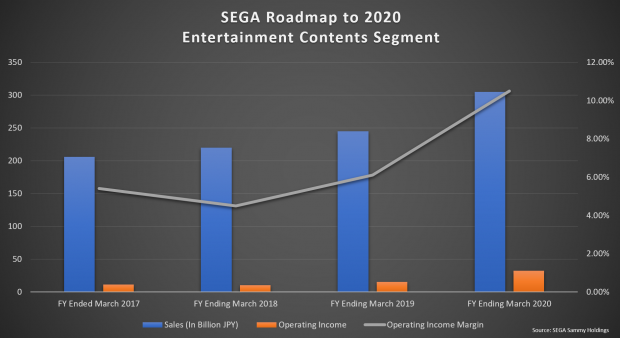 These Japanese entertainment company saw increases in sales and operating income, too; SEGA earned $3.23 billion (366.9 billion yen) in total sales, up 5% year-over-year, and a tremendous increase in total operating income with $259.7 million (29.5 billion yen), representing a 68% year-over-year increase.
Digital games are a big part of SEGA's Entertainment Contents segment in the East, whereas SEGA ships far more packaged games to the West than it does domestically.
For the fiscal year ending March 2018, SEGA predicts digital will outpace physical sales by 12.7%, with digital forecasted to make 59 billion yen ($529.7 million) in FY2018 versus physical's forecasted 51.5 billion yen ($462.36 million). This trend isn't exactly new as SEGA typically sells more digital games than physical in no small part thanks to the thriving free-to-play smartphone gaming segment in domestic regions like Japan.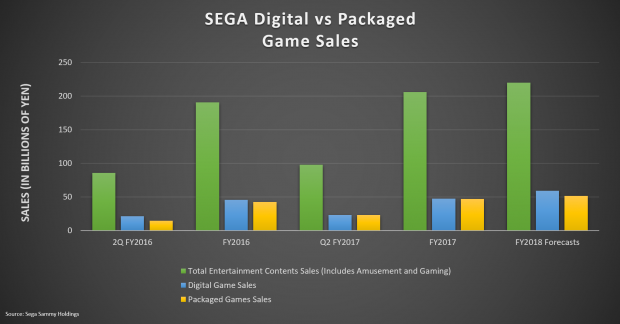 SEGA's mobile games segment, which is a part of the total Entertainment Contents business segment, is performing quite strong in both the West and the East. In the West, a number of key SEGA IPs on Google Play and iOS have accrued millions of downloads across multiple years--and likely millions in earnings.
In fact, more gamers download digital free-to-play games overseas than domestically in Japan--but that's to be expected due to population.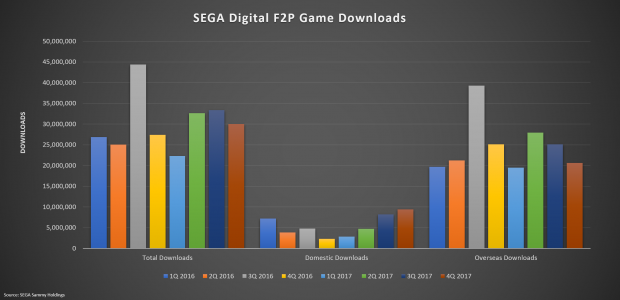 Here's a sampling of the West's popular free-to-play SEGA mobile games on Android with metrics taken from the Google Play storefront:
Sonic Dash
mTX: 99c - $99
Install Base: 100m - 500 million
Sonic Dash 2: Sonic Boom
mTX: 99c - $99
Install Base: 10m - 50 million
Crazy Taxi Classic
mTX: $3.99 per item
Install Base: 500,000 - 1 million
Sonic Racing Transformed
Install Base: 10m - 50 million
mtX: 99c - $14.99
Crazy Taxi City Rush
mTX: $1.99 - $99
Install Base: 10m - 50 million
Sonic Jump Fever
mTX: 99c - $99
Install Base: 10m - 50 million
Total War Battles: Kingdom
mTX: $2.99 - $99
Install Base: 500K - 1 million
Crazy Taxi Gazillionaires
mTX: $1.99 - $19.99
Install Base: 10K - 50,000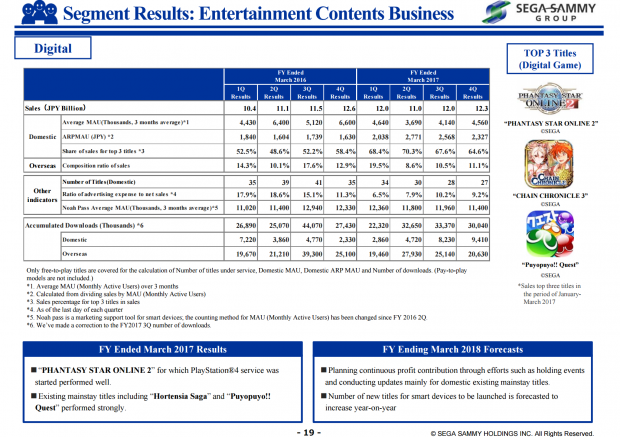 Domestically, free-to-play games like Puyo Puyo Quest, Chain Chronicle 3, Hortensia Saga and Phantasy Star Online 2 are massively popular and lucrative.
In fact, Puyo Puyo Quest, Chain Chronicle 3 and Phantasy Star Online 2 made 70% of all of SEGA"s free to play digital games revenue earned domestically in 3Q FY2017, and have consistently made up more than 60% of all digital F2P games revenue for the entire year.
These earnings are proof that SEGA has managed to accrue consistently strong monthly active users in its domestic F2P games. The company's unique Noah Pass promotional network is a big part of its mobile success and has attracted many key publishers and games-makers with its cross-advertising network.
Noah Pass is pretty important and we'll get into that a bit later.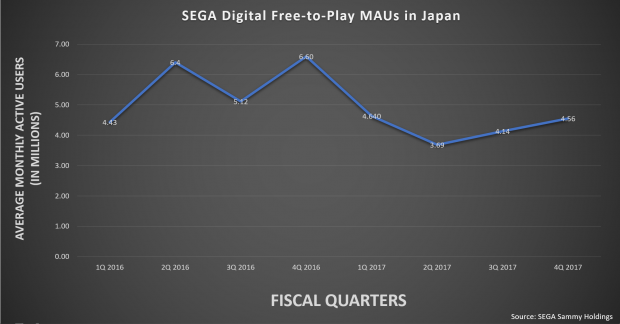 In terms of actual monthly active users who play SEGA's games, the company enjoyed its biggest spike of 6.6 million users in Q4 2016, but in MAUs dropped to 4.56 million a year later in Q4 2017
SEGA has also made consistent streams of revenue via recurrent consumer spending in Asia. Japanese smartphone gamers are known for spending money as they play digital free-to-play games, to the point where mobile reigns supreme in the region, vastly overshadowing console gaming.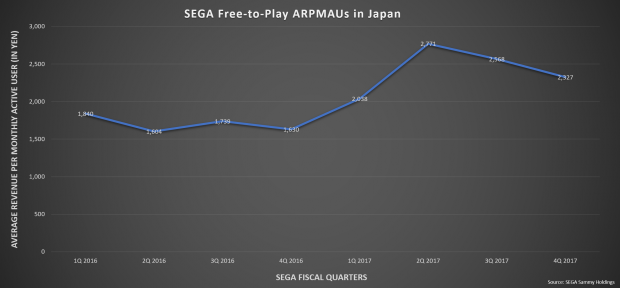 According to SEGA's latest Fiscal Year 2017 filings, more Japanese gamers are consistently spending more money as they play SEGA's free-to-play games--especially the top three biggest mobile games. The average user spent 1,630 yen ($14.63) in-game during the three-month period of Q4 2016.
A full year later, SEGA reports that the average monthly active user spent 2,327 ($20.90) on in-game purchases and microtransactions during the three-month period of its Q4 2017 fiscal year. That's a 42% increase year-over-year in domestic ARPMAU spending.
Noah Pass, or Tremendous Forward-Thinking on SEGA's Part
Noah Pass is the framework for SEGA's mobile free-to-play success in Japan. Instead of joining other marketing networks that typically rule Asian markets, SEGA made its own, and has incentivized partnerships with key games-makers with its unique cross-industry collaboration and promotion system.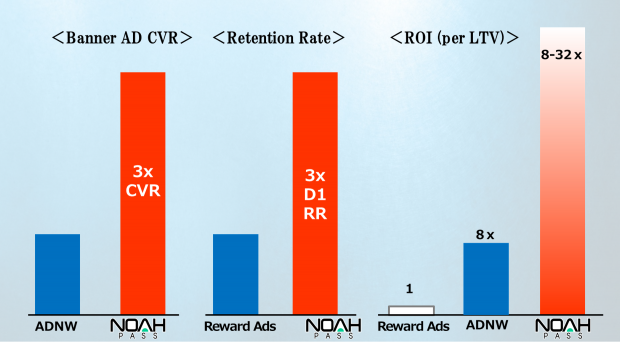 Noah Pass attracts key publishers, games-makers and other partners due to its low-cost platform in Japan.
With Noah Pass, users don't have to register any information or sign up for a service, and participating partners and companies can dramatically increase their product visibility to consumers and video games players. Users view advertisements used to promote the products and games of participating developers and publishers, thus creating an organic ecosystem of visibility and promotion.
Advertisements are rotated across various products and games to ensure players are exposed to new content placement within the games network.
Noah Pass' cross-promotion ad placement promises higher retention rates and stronger return on investment for partners, who have a guaranteed visibility for their products to demographics that matter to them most.
Key Japanese games companies like Capcom and Taito use Noah Pass and have enjoyed growth with the system alongside many others.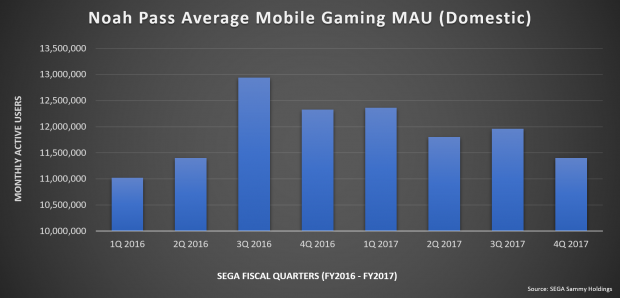 As a result of Noah Pass, SEGA's mobile presence has considerably increased in Asia, and has attracted thousands of paying monthly active users every fiscal quarter.
Due to its free and easy nature, the Noah Pass network has attracted many, many users in Japan. In fact, the network saw almost 13 million MAUs in SEGA's 3Q 2016 three-month period.
As of SEGA's fourth quarter from January to March 2017, Noah Pass had 11.4 million MAUs in Japan.
SEGA's racing to victory
Armed with SEGA Forever and its robust lineup of cross-platform content, SEGA's digital gaming presence is set to grow steadily throughout the years. Based on everything we've outlined here, SEGA could have another major breakthrough on its hands with the retro initiative, and it'll be interesting to see how this program affects the company's Q2 2018 earnings.
SEGA will continue bringing new IPs to the market and tapping its back-catalog of content to bring recurrent value to its brand and consumers. We expect the publisher to re-release key games onto PC and consoles, including the recently-released Bayonetta and Vanquish on PC.
Mobile might be king in Japan, but SEGA has decades-long experience in the diversified market and will bring new content and games that fit the tastes of each of the world's major audiences.
Related Tags