SEGA is racing to victory
SEGA transforms gloom into boom with studio-first strategy, and is now on the fast track to success.
Published
5 minute read time
Having felt he's fulfilled his role, SEGA Europe Chief Operating Officer Jurgen Post is leaving the company on a high note, and shares insights on SEGA's business model and what the company has done to become profitable again, and what it needs to do to stay that way.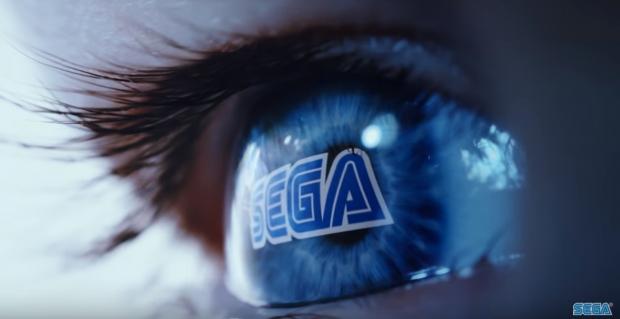 SEGA is back. The Japanese games-maker recently reported a massive 421% boost in year-over-year profits, raking in a respectable $242.9 million.
SEGA's games segment is not only lucrative again, but represents over half of the company's total sales for its last fiscal year: the Entertainment Contents sector pulled in $1.81 billion (205.7 billion yen) in sales, or a whopping 56% of SEGA's total $3.23 billion (366.9 billion yen) in sales. Like its classic blue blur mascot, SEGA is accumulating lots of golden rings and running fast towards the goal.
But it wasn't always this way--SEGA fell on hard times after decades of bad business decisions caught up with it. How did SEGA transform from fading nostalgia into a rock-solid powerhouse? Through lots of time, effort, and planning. Ex SEGA Europe Chief Operating Officer Jurgen Post shares key insight on where SEGA is now, and what it has to do in order to flourish further.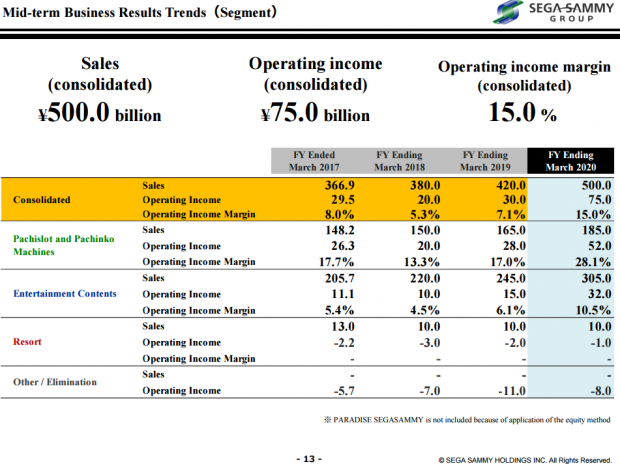 Right now SEGA's main strategy as a publisher involves giving lots of power to the studios that make its bread-winning IPs, including Total War, Dawn of War, and Yakuza.
"I think we are a different company. It certainly feels different. We work in a different way. We started focusing on being consumer-first, and digital-first. That is already a big shift in itself. And we also turned the whole model upside down, where we put a lot of the responsibility within the studios," SEGA Europe ex-COO Jurgen Post reflects in a recent interview with Games Industry.Biz.
"The studios are responsible for the roadmap, the brand marketing and PR, and setting the strategy for the products. And we, as a publishing organisation, are there to support the studios. That has become a very successful model. So from that perspective, the company has changed a lot. In the past, we were more a boxed goods publisher that tried to be a lot of things. Now we focus on what we do really well."
Post goes on to iterate that while this model does mean gamers see studios first and SEGA second, there's a specific trickle-down formula that will boost SEGA's profile. There's a synergistic harmony between SEGA and its studios, a kind of mutual symbiosis that ensures studios have a direct brand impact on SEGA.
"We focused very much on the studios and now we have to make sure that we are also showing the message that these studios are part of Sega," Post said during the interview.
"If you look at music companies or film companies... maybe Disney being the exception, but generally, you know a lot of bands, but do you know if they're signed to Columbia or Universal or Sony Music? It's the same with Sega. It is really important, first of all, to focus on IP - so Total War, Football Manager, that sort of thing. Then the people who like those games are generally very close to the studios as well. The games is where it all starts, that is where the love of the community starts, initially for the IP, then secondly for the studio, and thirdly there is the publisher. So at some point, the success of the studios will start to reflect on the Sega brand."
If SEGA can adequately tap this formula, the brand will rise to the top and enjoy success straight from the old-school retro days.
"You need to get the first part right. You need to get the game right, then you get the studio, then it filters down to the publisher. If you have a lot of successful studios underneath a successful publisher, then the Sega brand will come back and start to flourish again. That is my firm belief."
Interestingly enough, SEGA has apparently launched a re-affirmation of its brand with a new corporate identity under the slogan "Amazing SEGA."
This will go lengths in defining its brand to modern gamers, and underline its position in the industry as not only a publisher, but a key mover in the digital games space.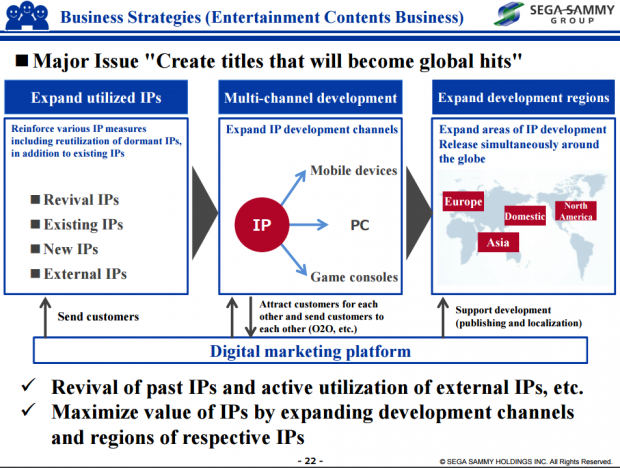 SEGA also has another tactic up its sleeve to remain profitable, and it involves embracing its glory days of retro gaming. The Japanese games-maker says it will resurrect dormant IPs with remasters and sequels on all platforms, including console, PC, and mobile. This means a slew of new ports, sequels, re-releases and much more will roll out as SEGA aims to make good use of its wealth of IPs.
In order to facilitate this widespread games roadmap and develop sequels in key IPs, SEGA will spend a whopping $455.1 million (51.7 billion yen) on research and development in FY2018, which is a 7% increase from last year's $423.4 million (48.1 billion yen).
This R&D spend underlines SEGA's promise of "focused investment on promising titles," and its four-part IP structure plan: revival IPs, existing IPs, new IPs, and external IPs. The company says it will "expand existing IPs and obtain new IPs for North American and European PC games," as well as "revive major IPs."
Most of these new games will be digital. SEGA, like most major publishers, understands the future of the games industry is in digital monetization, and aims to continue capturing the mobile and online browser games market with a myriad of new releases, many of which will likely leverage its beloved IPs.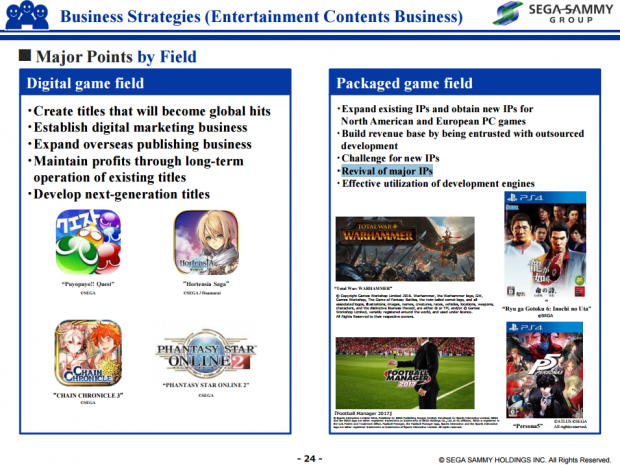 In fact, SEGA just made good on its promise by recently releasing Crazy Taxi for free on iOS and Android. Expect lots more mobile ports to follow, with online integration and ad-based revenue for recurring monetization.
SEGA will continue making use of everything it's learned to build a prosperous future. The company expects its current fiscal year (FY2018) to do even better than last year, with its games segment making $1.97 billion (220 billion yen) in net sales, a 7% year-over-year increase.
It'll be interesting to see what SEGA has in the pipeline, but all signs point to an amazing year for SEGA fans. We should see a swath of new localized releases, sequels, and PC game releases like never before.
Related Tags