Star Wars: Battlefront II is 3x bigger than Battlefront
EA assures players that Star Wars: Battlefront II will have three times as much content as Battlefront at launch.
Published
3 minutes & 37 seconds read time
Star Wars: Battlefront II will release on November 17 with triple the amount of content that it's predecessor offered at launch.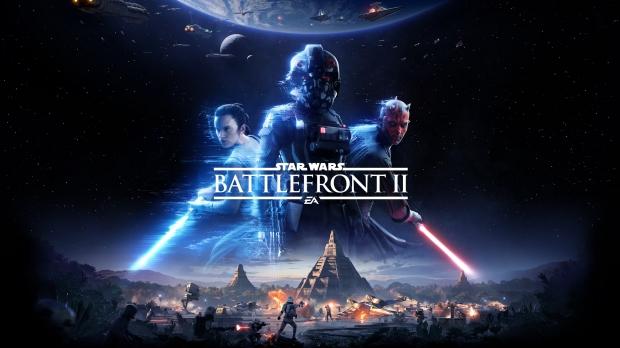 EA has put considerable effort into hyping up Star Wars: Battlefront II, affirming gamers that all the features they wanted will be available. With the help of three studios--DICE, EA Motive and Criterion--EA has packed Battlefront II with a fully-fledged offline singleplayer campaign that connects Return of the Jedi with The Force Awakens, split-screen co-op, maps from all three eras, 20v20 multiplayer, galactic space battles, and a new class-based system. Now EA goes a step further by saying Battlefront II will feature three times as much content than the original Star Wars: Battlefront remake did at launch.
"We're also incredibly excited to bring Star Wars Battlefront II to the massive Star Wars community later this year. This game is made possible by the collaboration of three incredibly talented studios - DICE, Motive and Criterion - bringing together their individual strengths and building on the feedback from our passionate fans.
"Star Wars Battlefront II will have more than three times the content of the previous game at launch, with a brand new story, a new singleplayer campaign, new modes, characters, vehicles and planets from all eras in the Star Wars universe, and more," Electronic Arts CEO Andrew Wilson said in the company's recent earnings call.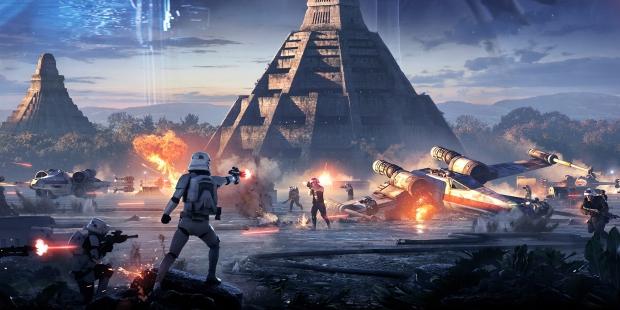 But this statement begs a very particular question: how much of this content will be gated off? DICE's creative director Bernd Diemer recently said that Battlefront II wouldn't have a season pass, and instantly I thought "well, how will EA make its money then?"
It's really very simple: with microtransactions. So this inevitably led me to ask "Will Battlefront II have microtransactions?" And yes, I strongly believe it will.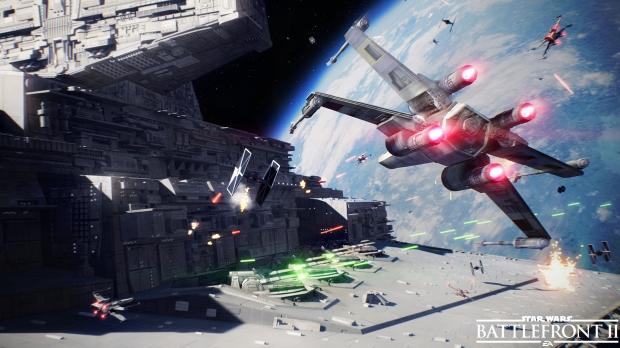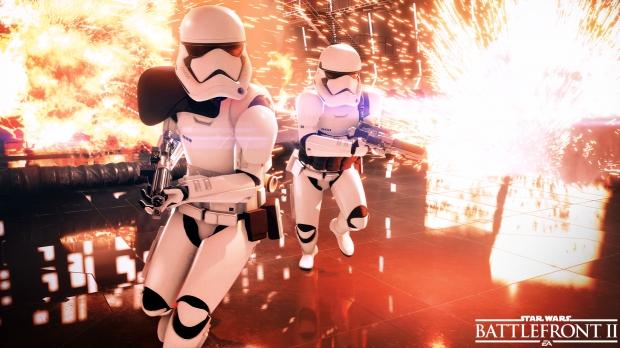 Now I have absolutely no doubt that Battlefront II will be jam-packed with content that all gamers will be able to enjoy...but to get that full value, the full "three times as much content," you may have to pay.
EA should announce Star Wars: Battlefront II's specifics at EA Play in June.
Battlefront II will release November 17, 2017 on PS4, Xbox One and PC. For now, check below for a massive list of everything we know about the game so far.
Battlefront 2 details
Full singleplayer campaign that bridges Return of the Jedi and The Force Awakens, play as Imperial special forces commander Iden Versio

New heroes from across all three eras: Darth Maul, Yoda, Luke Skywalker, Kylo Ren and Rey confirmed

Maps from all three eras: prequel, original trilogy, expanded universe - Theed, Takodana, Hoth, Endor, Kamino, Mos Eisley, Yavin-4 and Starkiller Base confirmed

20 vs 20 multiplayer mode

Galactic space battles

Offline 2-player split-screen co-op

Customizable characters and heroes

No season pass, but may have microtransactions

EA Access and Origin Access subscribers get 8-day early access trial starting Nov 9

Releases Nov 17, 2017 on PS4, Xbox One and PC
Battlefront 2 coverage
Related Tags