Nintendo half-explains why New 2DS XL exists
Nintendo only half-explains why it made the New 2DS XL handheld. We deliver the missing info.
Published May 4, 2017 5:25 PM CDT
|
Updated Tue, Nov 3 2020 11:55 AM CST
4 minute read time
Nintendo recently revealed the New 2DS XL, a $149 handheld that mimics the New 3DS' better processor, games library, and clamshell foldability--all without the gimmicky 3D function. But why would Nintendo reveal this product so close after its new Switch handheld-console hybrid?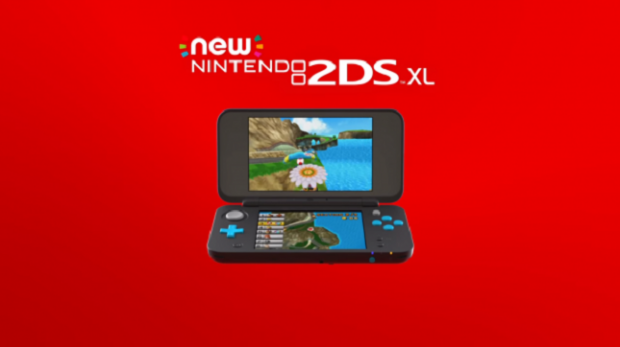 If you've read my New 2DS XL article, then you already know why Nintendo announced the handheld, and why the Japanese games-maker isn't giving up on the hardware. But Nintendo of America President Reggie Fils-Aime took to TIME to explain the move to everyday fans.
"The Nintendo 2DS really focused on that entry-level gamer, the four-, five-, six-year old that is just getting into gaming, but wants to play Mario Kart, wants to have a Super Mario Bros. experience, wants to play Pokémon," Fils-AIme told TIME. "And we feel with Nintendo 3DS XL at $199 that it's a fully-featured product, that it is, if you will, the Cadillac of handheld gaming. And then we heard from consumers, 'Boy, I wish there was something in between.'"
"This new addition to Nintendo's portable hardware line demonstrates our commitment to the hand-held market," Fils-Aime iterated on the handheld's press release announcement.
I have no doubt what Fils-Aim says here is true, however there's a more distinct reason why the New 2DS XL is being made: to ensure the 3DS handheld family lives strongly alongside the Nintendo Switch.
Read Also: Nintendo's 3DS handhelds aren't going anywhere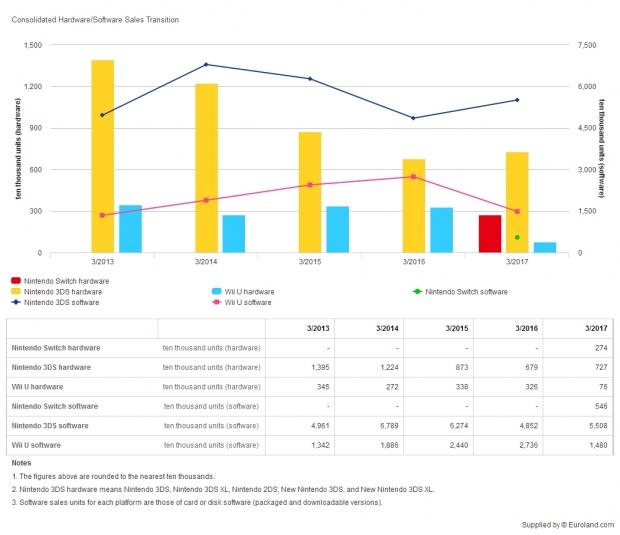 Although the Nintendo Switch is off to a rip-roaring start, selling 2.74 million consoles in its first 29 days, and Nintendo expects to sell 10 million Switches up until March 2018, it's extremely important for Nintendo to spread its hardware sales across a multi-faceted financial plan.
The New 3DS XL/New 3DS is an immensely strong parallel for Nintendo's main console sales, and the 3DS family has always kept the company afloat during the hard times of the Wii U. With an incredibly widespread hardware install base of over 66 million units and an amazing 300 million+ strong in software sales, the 3DS handheld family is a lucrative and strong arm of Nintendo's business. Now remember Nintendo hasn't lasted for 127 years by putting all of its eggs in a single proverbial basket--the company believes in diversification in all regards, especially with gaming, which serves as its most profitable sector.
Nintendo President Tatsumi Kimishima has confirmed the 3DS family isn't going anywhere, and will live alongside the Nintendo Switch--despite the latter having both handheld and console gaming properties. The Nintendo Switch is all about replacing the ailing Wii U, not the thriving 3DS.
"As we conveyed at the Corporate Management Policy Briefing in February, Nintendo 3DS has characteristics as a handheld system that differ from those of Nintendo Switch. We do not think that they compete directly in terms of price point or playstyle. We will run businesses separately and in parallel," Mr. Kimishima said in the latest earnings report.
"We have also already stated that we think it is critical that we provide software unique to Nintendo 3DS in order to run both the Nintendo Switch business and the Nintendo 3DS business in parallel. At the same time, we will also provide new hardware options to help maintain the momentum of the Nintendo 3DS business."
The Nintendo corporate president iterates just how profitable and widespread the 3DS family is: "Total sales volume for the Nintendo 3DS hardware worldwide has surpassed 66 million units and it has developed into a platform that we can rely on for software sales," Nintendo said in its latest earnings report.
Given this, it's easy to see why Nintendo won't give up on the handheld. But why release a New 2DS XL then? From what we see it just looks like Nintendo could coast along fine without having to release any new 3DS family hardware.
The New 2DS XL's release is a strategic move to stimulate hardware sales. The New 2DS XL answers a lot of the main requests from fans: at $150 it's cheap, and it has the faster processor needed to improve game loading times and enable SNES Virtual Console support, it features the 3DS' clamshell mechanism making it portable and durable, and it doesn't have the 3D gimmick. That last one is extremely important, as almost everyone I've met says they don't like the stereoscopic 3D feature, and that it just gets in the way.
Bear in mind the 3DS family already has a strong install base of 66 million hardware. The New 2DS XL is Nintendo's way of pushing for more hardware sales to further the handheld family's install base, and thus propel both hardware and, by extension, software sales. Gamers will buy software for their new games hardware, and the New 2DS XL plays the full library of 3DS games, as well as most DS and DSi titles.
So this release of a cheaper handheld isn't a means of undercutting the Nintendo Switch, it's a means of continuing the handheld family's success to ensure Nintendo can rake in profits and earnings to fund new and existing business ventures and opportunities.
Related Tags