Nintendo reveals foldable New 2DS XL for $149
We knew Nintendo wasn't giving up on the 3DS.

Published Thu, Apr 27 2017 9:18 PM CDT
|
Updated Tue, Nov 3 2020 11:55 AM CST
Just hours after reporting its latest yearly earnings, Nintendo starts off its new fiscal year with a brand new handheld in the 3DS family: the New 2DS XL.
Nintendo's New 2DS XL is perhaps the logical successor to the 3DS that doesn't actually replace it, and represents an incredibly smart move in Nintendo's part. The New 2DS XL hits all the right checkboxes: it has a clamshell folding mechanism with dual XL screens, no pesky 3D gimmick, a faster processor, a C-stick, and the best part: it'll play all existing and new 3DS games.
We also expect the New 2DS XL to have access to the Super Nintendo Virtual Console library too. The New 2DS XL launches July 28, the same day as Hey Pikmin! and Miitopia, for the lower price of $149.
Earlier today we reported that Nintendo isn't giving up on the 3DS handheld for good reason: the 3DS (and 2DS) platform has sold over 66 million units to date, with an amazing 329.25 million software sales.
With the New 2DS XL, Nintendo can surge its handheld sales while giving gamers what they want--a folding 3DS without the 3D gimmick--and retaining the major benefits of the platform: its massive best-selling games library. Introducing another arm of its handheld branch is a great means of further diversifying its gaming hardware presence without risking software, and will likely bolster the company's current FY2017 earnings.
"Total sales volume for the Nintendo 3DS hardware worldwide has surpassed 66 million units and it has developed into a platform that we can rely on for software sales," Nintendo said in its latest earnings report.
Nintendo only today reported a massive 521% profit boost in its fiscal year 2016 earnings, bolstered by a diverse portfolio and strong Nintendo Switch sales. The company launched its Nintendo Switch handheld-console hybrid on March 3, which sold 2.74 million units in less than a month.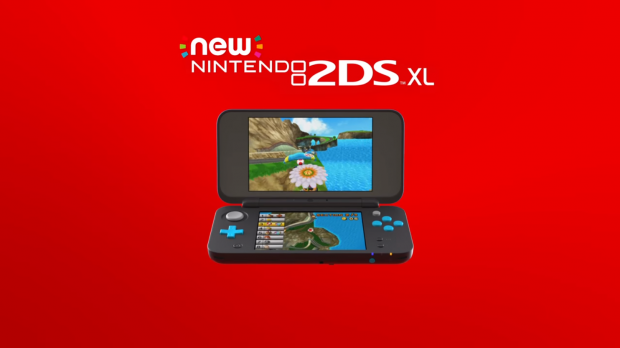 "This new addition to Nintendo's portable hardware line demonstrates our commitment to the hand-held market," said Reggie Fils-Aime, Nintendo of America's President and COO. "New Nintendo 2DS XL sports a beautiful clamshell design and offers a great balance between price and performance."
Now in July the console-maker will release the New 2DS XL and strategically uplift its handheld sales while simultaneously releasing Switch software to drive sales of its new console hybrid.
The 2DS XL will release on July 28, 2017 for a price of $149.
Related Tags