Stardock: Switch doesn't really need third-party games
The Nintendo Switch would sell on first-party games alone, says Stardock CEO Brad Wardell.

Published Wed, Apr 26 2017 12:10 PM CDT
|
Updated Tue, Nov 3 2020 11:55 AM CST
Despite the Wii U's colossal failures due to its lack of third-party games, Stardock CEO Brad Wardell thinks Nintendo's new Switch console-handheld hybrid will sell regardless of third-party support.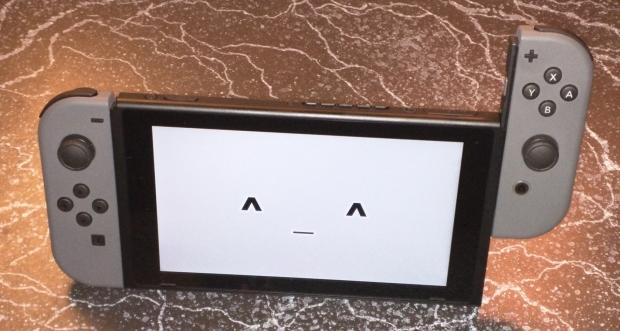 Nintendo has made tremendous efforts to court third-party developers with the Switch. The company has spent untold millions making partnership deals with publishers and developers to ensure the Switch has a varied games lineup. But Stardock's Brad Wardell thinks that first-party games like Zelda: Breath of the Wild, Mario Odyssey, and Mario Kart 8 Deluxe are enough. The Switch arguably doesn't need the aid of third-party titles, Wardell affirms.
"Nintendo doesn't arguably need third party. You think about the Mario games, Zelda, I mean, there's plenty there. I mean, if it was a $1000 game system, maybe I'd care. But as it stands now, there is plenty to play with on the Switch, that's just fine," Stardock CEO Brad Wardell told Gamingbolt in a recent interview.
Read Also: Nintendo Switch Review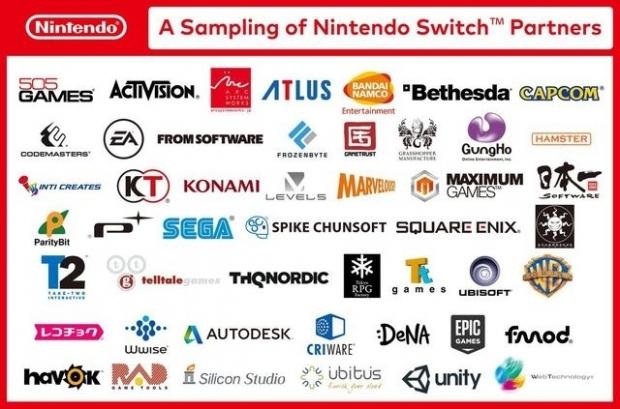 I personally think Brad is half-right. Sure first-party games will always sell Nintendo systems. Just look at Zelda: Breath of the Wild, for instance!
Even with its rather sparse launch games lineup, the Switch has sold an incredible 2.4 million units in less than a months time, and has actually outsold the PS4's launch sales for six weeks in a row in Japan.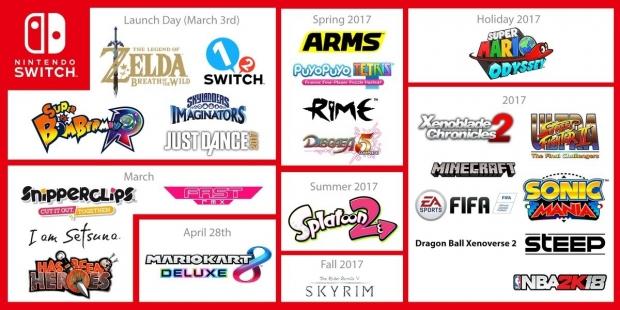 But first-party isn't enough.
Nintendo absolutely has to rely on key developers and publishers like Activision, Square Enix, EA and Ubisoft to fill out the spaces between its big-name first-party exclusives. Indies are also incredibly important to any system's success, especially a handheld, and the Nintendo Switch has done a good job of indie support so far.
In short, Nintendo can't just push first-party games on the Switch. Sure it's selling well now, but when the supply situation catches up and people buy the console, Nintendo has to keep pumping out a steady stream of games to keep everyone happy. The Japanese console-maker understands this and has planned for the Switch's long-run success.
"Launch day is not the be-all and the end-all," Nintendo of America President Reggie Fils-Aime said in a recent interview with CNET.
"It really is the steady pacing of content that continually reinforces for the people who bought into the platform why they made a smart choice, as well as what compels people who might be sitting on the sidelines to jump in." "We feel we have this great ongoing march of content to motivate you to jump into the platform."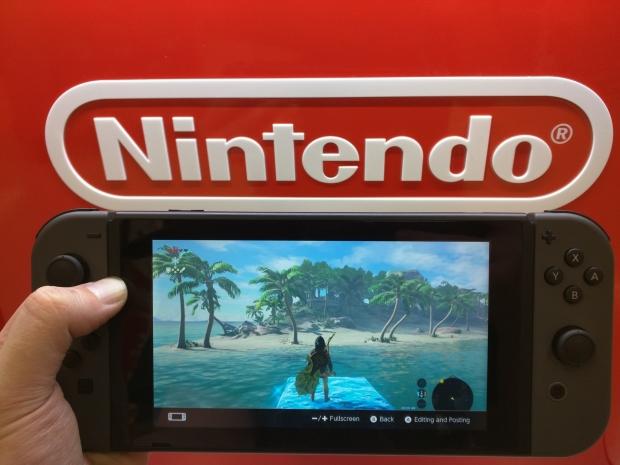 Look at the Wii U's dismal failure. Nintendo has learned oh-so-much from the Wii U and in many ways the Wii U was a key building block for the Switch's success. One of the main reasons the Wii U failed was due to horrible third-party support, and devs simply didn't want to release games onto the platform. It wasn't worth it: the system was complicated and so hindered by antiquated tech.
The Switch, on the other hand, is the polar opposite of the Wii U. While the Switch isn't as powerful as a PS4 or Xbox One, it's extremely flexible thanks to its customized OS. The Switch also supports key engines and software toolsets like Unreal Engine 4 and Unity, and allows a myriad of developers to easily port their games over.
Any games platform has to rely on third-party games to succeed. I think what Wardell means is that Nintendo could sell Switches with first-party games alone, and that's kind of true, but it would require Nintendo to push out a huge array of games and tax its internal dev teams like never before.
Related Tags