Disney scored big again with the live action remake of 'Beauty and the Beast', which is well on the way to earning $1.1 Billion at the worldwide box office, so it makes total sense that they'd be doubling down on more features in the near future. But this latest casting news for 'Aladdin' is having many, (myself included) scratching their heads.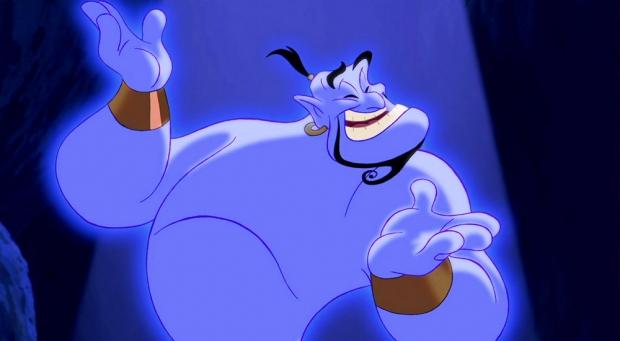 According to Deadline Hollywood, Disney have offered the voice role of the Genie in the live action remake of the 1991 animated hit 'Aladdin' to Will Smith, which is to be directed by Guy Ritchie. Filming is set to begin mid this year, for a release in 2019. The lead characters Aladdin and Jasmine are yet to be cast, but the studio is looking to unknown actors.
Disney are aggressively moving to convert their much loved back catalogue of animated hits to the big screen, with a number of films in active development, such as 'The Lion King, 'The Little Mermaid', 'Dumbo', 'Mulan' and 'Cruella'.