Gamestop: we'll be chasing Switch supply this whole year
Gamestop is worried about limited Nintendo Switch supply.

Published Tue, Mar 28 2017 12:29 PM CDT
|
Updated Tue, Nov 3 2020 11:56 AM CST
Nintendo's new Switch handheld-console hybrid is pretty much sold out wherever you go, and Gamestop is particularly worried that the Japanese console-maker can't keep up with the demand.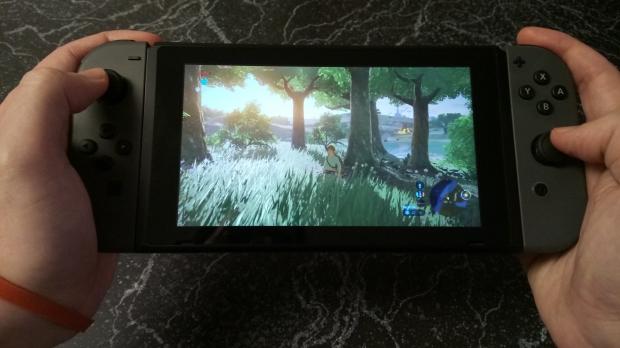 The Nintendo Switch sold 1.5 million units in its first week, almost hitting the company's 2 million monthly sales forecast in seven days time. In order to keep up with the staggering demand, Nintendo has ordered 16 million Switch consoles to be made in 2017, doubling its initial 8 million manufacturing plan. Nintendo president Tatsumi Kimishima even suggests the company expects the Switch to outsell the Wii's 110 million lifetime sales.
But despite all these efforts, games retailer giant Gamestop is worried that Nintendo simply can't ship enough consoles to stores. "There's a lot of excitement about the Switch, but there's also a lot of caution," GameStop exec Paul Raines told investors. "We're very cautious simply because of limited allocation. We don't really have an aggressive forecast built-in for the Switch. We've learned with Nintendo not to do that."
This is quite interesting. Gamestop outright praises the Switch and loves how the system is selling so fast, but Nintendo's past moves have left an impression on the retailer.
Gamestop was likely burned by the Wii U, ordering too many systems and selling too few and not making their money back.
Read Also: Nintendo Switch review - hybrid harmony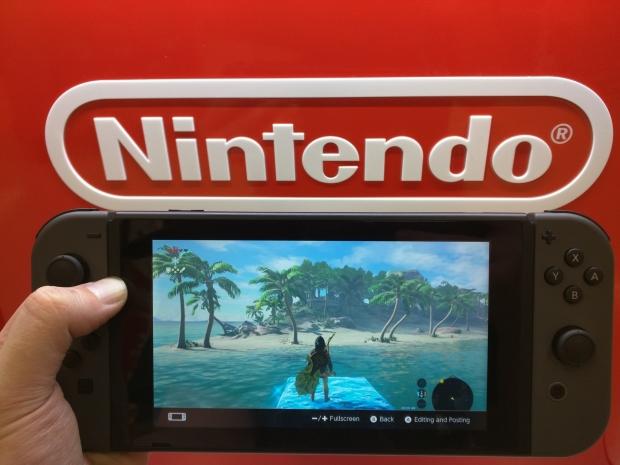 So despite the insane demand during the Switch's launch month the retailer is reticent on pursuing an aggressive financial sales model for specific reasons. Nintendo might not be able to keep up with the demand, and even if it can ship out enough consoles to gamers who want to buy them, the system could eventually falter like the Wii U did.
"The demand is incredibly strong. As soon as we get it into stores, it's out within hours," Gamestop COO Tony Bartel said during the call.
"We anticipate that we'll be chasing supply this entire year. The other thing is that to have an over five-and-a-half attach rate [for games and accessories] for the Switch. This signifies that a lot of people are finding this a great platform, and they're picking up almost any game they can."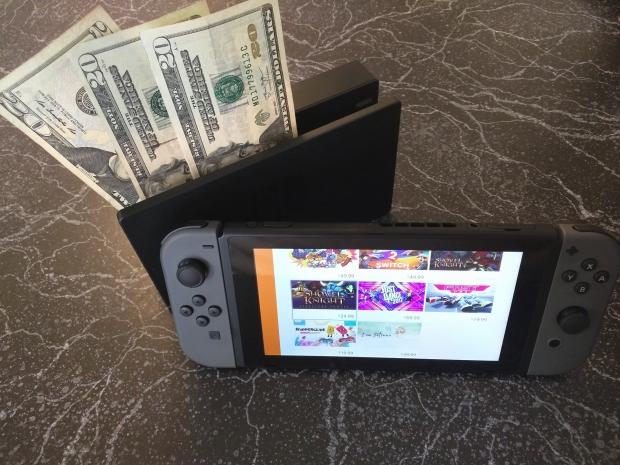 So what does this mean for gamers?
Low Nintendo Switch supply at Gamestop stores, and locking Switch consoles in highly priced bundles to ensure the retailer makes its money back.
Launch month demand is to be expected, but how will the Switch fare five months from now? Will the massive array of indies and other games be enough to keep interest high? The potential is there, but Gamestop is still cautious to make certain arrangements and financial plans.
"The data says it's selling. There's tremendous demand," Raines concluded. "Every unit we get sells out quickly. But if you've played it, that's the best way to know it has tremendous broadening potential."
Related Tags