Final Fantasy XV will soon run at 60FPS on PS4 Pro
Final Fantasy XV's FPS cap will be raised to 60FPS along with a Chapter 13 tweak and a level cap raise to 120.

Published Fri, Feb 3 2017 6:35 AM CST
|
Updated Tue, Nov 3 2020 11:56 AM CST
Soon PlayStation 4 Pro owners will be able to play Final Fantasy XV in 1080p 60FPS thanks to the game's biggest performance optimization patch to date.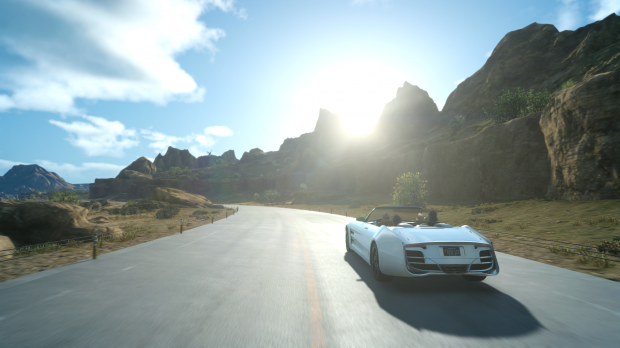 Square Enix's Hajime Tabata revealed even more updates coming to Final Fantasy XV, including the anticipated PS4 Pro tech tweak patch. This patch will roll out on February 21 alongside a host of other changes. Tabata was careful to say the game wouldn't run at a consistent 1080p 60FPS on PS4 Pro--the update simply raises the game's original 30FPS cap on PS4 and Xbox One consoles to 60FPS on the PlayStation 4 Pro. Considering the team had such a hard time getting the game running at just 30FPS on current-gen consoles I would be cautious about your expectations here.
It's true the PS4 Pro's GPU is much beefier than the stock PS4 console, with the Pro model sporting a Polaris grade GPU that sits just below an RX 470 in terms of raw TFLOP power.
While this substantial graphics boost will help, Final Fantasy XV is quite the technically demanding game thanks to its dynamic open-world environments (atmospheric effects, lighting, textures, etc) that's seamlessly melded with combat sequences. So that's why the patch won't enable a locked consistent 60FPS, even if it's targeted, but we will likely see a marked difference in many cases with smoother frame rates.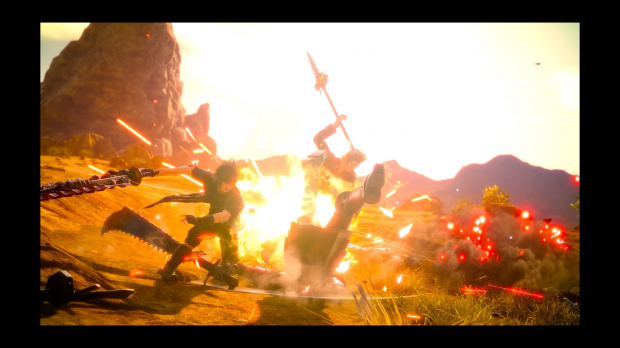 In fact, Tabata says that if the game ever comes to PC it'll be a technical showcase that leverages high-end video cards and have very high minimum requirements.
It'll be interesting to see how close to 1080p 60FPS the game runs on a PS4 Pro, and I'm sure Digital Foundry will analyze it right away. Final Fantasy XV's combat is already pretty smooth and I'd love to see it become even more fluid.
Also coming on February 21 is much-needed changes to Chapter 13. Details are light, but Square Enix will adjust the sequence to ensure it's not such a frustrating slog. It looks like we'll even be able to step into Gladio's oversized shoes for a bit during the chapter.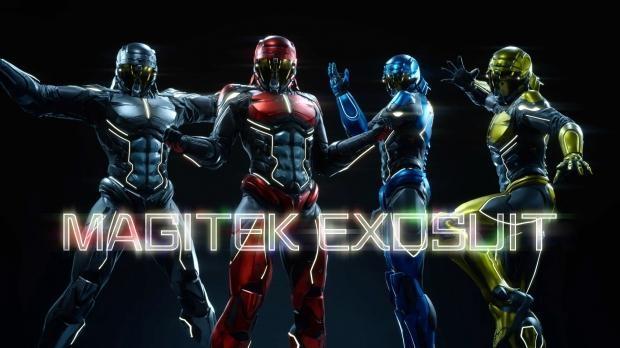 Oh and one funny thing to note: the free Booster Pack DLC has been delayed. Square Enix apparently got into trouble as the Booster Pack's new Magitek Exosuits look way too close to the new Mighty Morphin' Power Ranger outfits. As a result the DLC has been delayed and won't be part of the Booster Pack and Booster Pack+ DLC due out this month.
Check below for a timeline of upcoming updates and downloadable content for FInal Fantasy XV, or click here for more details.
We've also embedded the Active Time Report below, but it's in Japanese.
Patches/Updates
February 21
PS4 Pro patch - Raises FPS cap to 60FPS, targets 1080p 60FPS, won't hit consistent 60 frames-per-second

Level cap raised from 99 to 120

Time-sensitive activities - Mini quests and activities that rotate after a set period of time, includes hunts, fishing, etc.

Max photos raised from 150 to 200

Toggling Chocobo theme off/on and replacing it with music from music player

Chapter 13 optimizations/changes/tweaks
DLC/Extra content
February 21
Booster Pack+ (season pass owners only)
Boost Sword (weapon)

Dragon Mod (fishing rod)

Aviol (reel)
Booster Pack Free version has been delayed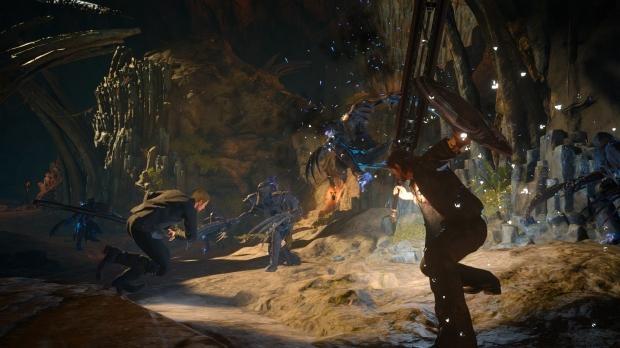 March 28
Episode Gladiolus DLC - The first major solo character-driven episode. Players will take on the role of Gladio and complete unique adventures and quests alongside Cor Leonis. Gilgamesh will also show up as well, and we should get some key backstory for Gladio's character during the pack.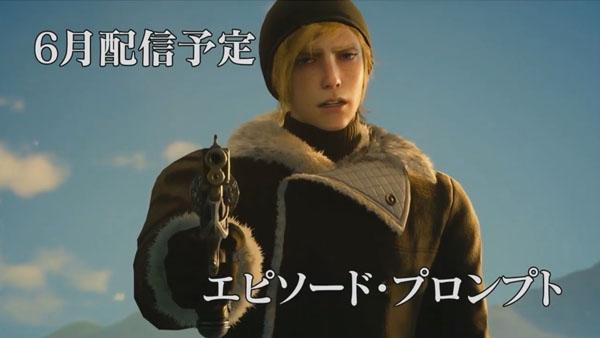 June
Episode Prompto - Like Gladio's own episode, Episode Prompto will follow Prompto's unique solo journey throughout an unknown and mysterious story arc. Based on the image Square Enix teased I'd say that this episode will be much more dramatic and focus on how Prompto learned his gunslinging skills.
Related Tags