Understanding Microsoft's lack of third-party exclusives
The Xbox brand has merged with Windows, and is no longer its own separate entity. Here's what's up with Microsoft's weird Xbox business decisions.

Published Wed, Jan 11 2017 2:18 PM CST
|
Updated Tue, Nov 3 2020 11:57 AM CST
Gamers are concerned about Microsoft and the Xbox brand as a whole. They're concerned that Project Scorpio might not have too many games that leverage its high-end hardware. Now that Scalebound has been cancelled, Xbox gamers are doubting Microsoft. But how did a single game's cancellation cause this?
In the video above, I explain what's happening with the Xbox division, and why Microsoft isn't necessarily courting too many third-party exclusives these days. The Xbox brand we knew has evolved; it's changed, and it's no longer its own facet of Microsoft. Instead, the Xbox brand now bleeds over into the company's unified approach--a unified family of hardware that's tethered to the same flexible, scale-able Windows 10 operating system.
The reality is that Microsoft is doing many different things, and has lots of moving parts. Conversely, Sony has made a bid to go all-in on the PlayStation brand. Microsoft doesn't have to, and isn't, taking this same approach. Microsoft is more interested in the long-term game: laying all these different seeds for its Universal Windows Platform that will unify all of its current and upcoming hardware.
Microsoft's plan to take over gaming might actually work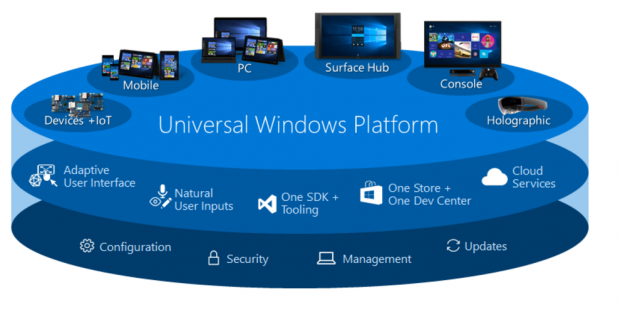 This is a non-traditional approach to gaming to say the least, and as a result, I think that gamers and the Xbox brand could suffer for it--at least when Microsoft's 4K "monster" Project Scorpio console is released in Holiday 2017.
I think Microsoft wants to make first-party games for Xbox, and keep the third-party exclusivity to a minimum due to possible budget/time/effort constraints. I think that this decision goes well above Phil Spencer's head--maybe at a shareholder or Satya Nadella level.
The Xbox team does the best with what they're given, but they're not their own branch any more, not really: they're part of the Windows 10 ecosystem, part of something bigger. Xbox isn't just console gaming any more, and it's transcended to PC gaming thanks to Windows 10 UWP.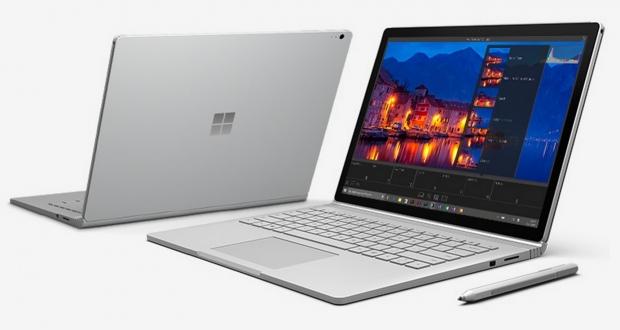 And the company is forging ahead into all kinds of territories; in a way, Microsoft has an identity problem, and it wants to be Apple, it wants to be PlayStation, but more importantly, it wants to be itself. That could be the most damning of all.
Microsoft is making its new Surface line which has manifested in the Surface Pro hybrid and its powerful new Surface Book transforming ultrabook.
Now that Windows 10's mobile OS is up and running, Microsoft plans to revitalize its flagging Windows Phone brand with a Surface Phone.
So UWP transcends Xbox consoles and even Windows PCs, but it enfolds them, too. Microsoft's attention is being spread across a wide spectrum, and isn't concentrated like Sony is on the PlayStation brand--which is, of course, out of pure necessity as the company's business strategies are falling apart.
Read Also: Microsoft: The Universal Windows Platform is a fully-open ecosystem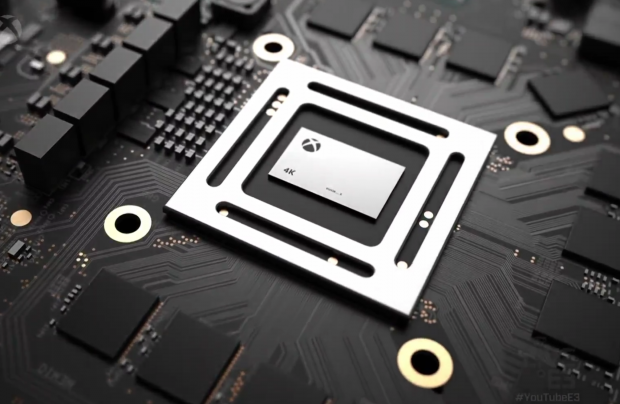 So what does this mean for Project Scorpio? I feel that Microsoft will just push out first-party exclusives for the console, and then coast on third-party cross-platform titles and rely on the Xbox One and Xbox 360 backward compatibility offerings to fill in the voids. This is not ideal for the world's most powerful console, and gamers need more than seven confirmed Xbox 2017 games to leverage the full extent of Scorpio's hardware.
These seven games have been confirmed by GameSpot as the current Xbox exclusives for 2017, which will likely serve as a main branching point for Project Scorpio:
Halo Wars 2

Crackdown 3

Sea of Thieves

State of Decay 2

Tacoma

Cuphead

Rise and Shine
Seven games. Just seven. Phantom Dust was on that list, but I wouldn't say it's confirmed for 2017. That's not enough, especially for a high-profile console like Project Scorpio. In fact, only two of those games are real Triple-A games; State of Decay 2 is more double-A, whereas Cuphead, Tacoma and Rise of Shine are indies.
This isn't the launch lineup befit of a high-end games console. Now I do expect Microsoft is holding back some heavy hitters for its E3 2017 showcase, but even if it shows off two triple-A greats, this still is lackluster.
And you could argue that there's already a ton of great Xbox One games out there that will all be playable on Project Scorpio, along with Xbox 360 games. And you'd be right, but we still don't know how many of those games will be upgraded to leverage the full extend of Project Scorpio's hardware--native 4K, 1080p 60FPS, etc--and how many developers are actively pursuing said upgrades.
In fact, we don't know very much about this upgrading process, other than it should be simplistic and easy for devs using the UWP framework. But what about games that were developed pre-UWP?
Project Scorpio is an iterative system, not a traditional generation console. But it's hardware is generational; there's a huge generation gap between the Xbox One and Project Scorpio, so much that this performance disparity could cause problems for developers further down the line, especially if the UWP dev tools don't play nice with specific engines.
Read Also: Microsoft in unique position to disrupt Sony's console reign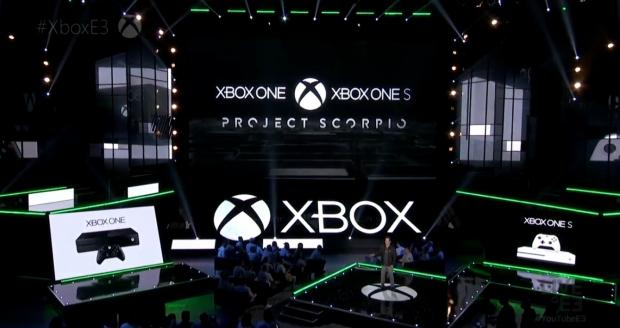 All of this depends on Microsoft, and what moves they're making. Are they taking time away from courting third-party exclusives so they can concentrate more on UWP and getting the dev tools optimized so devs can easily scale their games across PC, Xbox One, Xbox One S and Project Scorpio? Probably.
But it still doesn't change the fact that the Xbox brand has a rare opportunity to reset everything with Project Scorpio, and gamers are already doubting the company.
Project Scorpio needs to launch with a full fleet of software that fully leverages the console's full potential. I think what's more likely is that Project Scorpio won't hit its full stride with games until 2H 2018, and we'll have another repeat of the PS4 and Xbox One's lackluster launch content library.
For a full run down on Microsoft's current business strategy and how Xbox is changing, tune in to the video above.
Further reading:
Related Tags