Wedbush Securities analyst Michael Pachter recently predicted that Microsoft's new "monster" Project Scorpio 4K console would cost $399, and ship in 2018 instead of Holiday 2017. But don't expect to pay only $400 for the hardware; Pachter's wrong, and here's all the reasons why.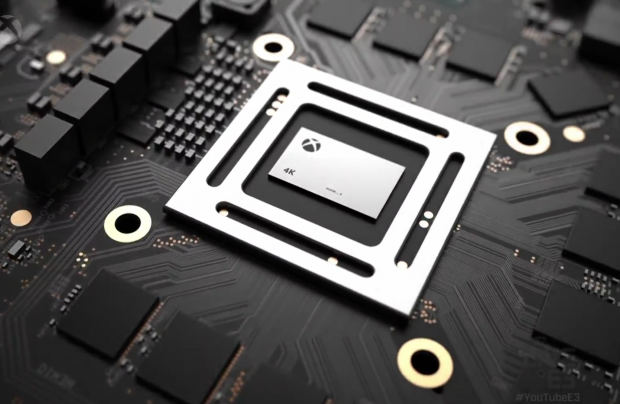 "The Xbox Scorpio is priced at $399. This might not be low enough, particularly if PS4 Pro drops before holiday 2017, but Microsoft has to price competitively or fall farther behind," Wedbush Securities analyst Michael Pachter predicted in a recent article on Games Industry Biz.
We think Pachter is quite wrong about that price, and here's why.
Premium-priced console, likely costs $599
Microsoft has said time and time again that Project Scorpio will be priced at a premium. Scorpio is an enthusiast grade, high-end machine designed to deliver a "new era of native 4K gaming," and that kind of technology isn't cheap. There's a reason Microsoft waited until Holiday 2017 instead rushing the gun like Sony: so it could wait for AMD's next-generation CPU and GPU architectures to be finished, and use said hardware in Project Scorpio.
"Scorpio will be a premium console. It will cost more than S, obviously, this is how we are building it up," Microsoft's Phil Spencer said. "We have not announced the pricing yet, but want to make sure that the investment we are making in the product of Scorpio goes hand in hand with the requirement of high-end consumer and that means a higher price."
The first enthusiast console
Project Scorpio will be the high-end tier in Microsoft's Xbox lineup. It's been called a "monster" console, and will be the "most powerful console ever made" when it ships. It won't be a little better than a PS4 Pro; with 6TFLOPs of compute power (which is only 4.2 TFLOPs, so Scorpio has 42% more TFLOP power) Microsoft asserts Project Scorpio can and will deliver native 4K gaming--something the PS4 Pro has a hard time achieving.
It will not compete with the PlayStation 4 Pro, perse, but open the door to the next generation of console hardware. Microsoft is setting the new bar with Project Scorpio, not responding to the PS4 Pro; if anything, Sony responded to both the Xbox One S and Project Scorpio with the PS4 Pro, opting to go first to get a head-start.
As a result of this head-start model, however, Sony's PS4 Pro shipped with mismatched hardware (a new Polaris GPU alongside an old, outdated Jaguar CPU), which means the actual GPU power had to be scaled down to prevent bottlenecking. Even still, the PS4 Pro has frame-rate issues with native 4K games and super-sampled 1080p games.
"It is really the breadth of all the products you have at all the price points," Spencer continued. "For us, when we think about Scorpio, it's for a higher-end customer who demands the most they can get out of a console, and we built a console to meet that demand".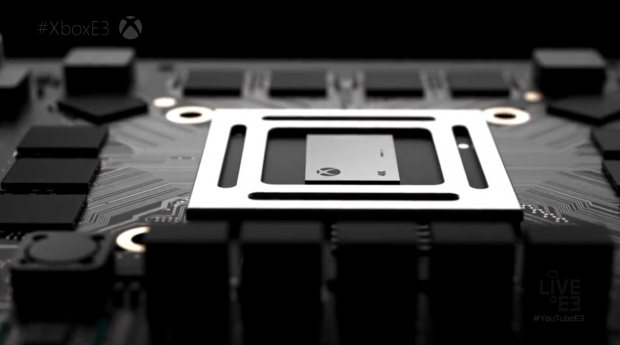 High-end hardware: AMD Zen and Vega for native 4K?
Project Scorpio will almost assuredly leverage the entirety of AMD's new high-end Zen CPU and enthusiast-class Vega GPU hardware to facilitate a truly amazing system that hits the full spec and performance they've touted: native 4K gaming, "true 4K" upscaling, 1080p 60FPS, the lot.
Why else would Microsoft wait this long?
AMD isn't expected to ship Zen until early 2017, and its next-generation, high-end Vega GPU architecture later in 2017.
The only way that Project Scorpio could maintain a $399 cost is if it shipped with a Polaris and Jaguar combo, and if it did, it'd be very close to the Xbox One S in terms of performance. Remember the Xbox One S already upscales games to 4K, and has been refreshed to a 16nm FinFET SoC, thus making this line of thought redundant.
No; Microsoft is waiting on Zen and Vega. AMD's Zen CPUs were tailor-made to compliment both its 14nm Polaris and Vega GPU architectures.
It's really the only way that the company can hit the targeted performance. We had originally speculated Project Scorpio would be powered by a 14nm Polaris GPU and Zen CPU, but a scaled Polaris chip wouldn't be the best answer.
Polaris can absolutely hit 4K perf in dedicated, full-scale video cards for desktops, but in a scaled, highly-customized SoC in a GPU? PS4 Pro uses a Polaris GPU that sits a little below a RX 470 in terms of raw compute performance (note we can't equate a custom console GPU with a desktop video card, this is approximate power) and has to maintain trade-offs to sustain native 4K gaming.
Let's take a quick look at Project Scorpio's confirmed specs for a minute and see how they match up with our predictions.

AMD's new Summit Ridge "Ryzen" Zen CPUcomes in 8-cores and 16-threads, 3.4GHz+ clock speeds, 20MB L2+L3 cache, rock AMD's new "Sensing and Adaptive Touch technology," and are based in the efficient 14nm FinFET node.
Microsoft has confirmed Project Scorpio has an 8-core CPU, lending even more credence to our predictions that it'll use Zen CPUs (along with the timing, of course).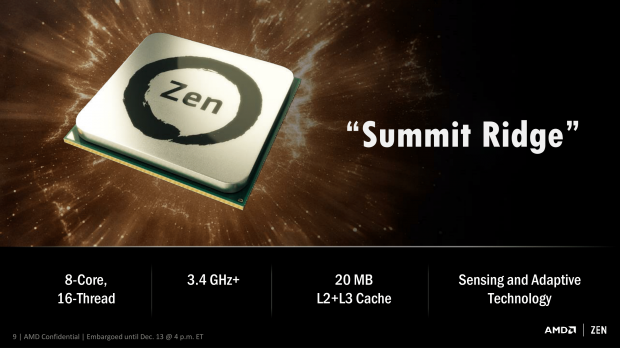 As for Project Scorpio's 6TFLOPs GPU, we can do a quick overview to see that it's likely Vega.
AMD's Radeon RX 480 desktop graphics card, which is based on the highest-grade Polaris 10 Ellesmere GPU, hits up to 5.5TFLOPs and can hit 4K gaming although it's mostly made for 1080p.
But that's a dedicated desktop video card with its own PCB and cooling fan array, not a scaled, highly-customized console GPU that sits on the same die as a CPU.
So Polaris can hit 4K gaming on desktops--and even consoles like the PS4 Pro, but there's lots of trade offs, and Microsoft is clear that Project Scorpio will deliver native 4K with "the best frame rates, no compromises."
Hell, Microsoft has even said that Scorpio uses "the most powerful graphics processor that's ever been put into a games console," but that could just be PR-speak rigmarole.
Microsoft doesn't want to take half-measures with Project Scorpio, and that's why it's a premium, high-end, enthusiast-grade system: it'll use high-end hardware at a high-end price.
Read Also: Vega 10 with 8GB HBM2 plays DOOM at 4K Ultra, hits 70FPS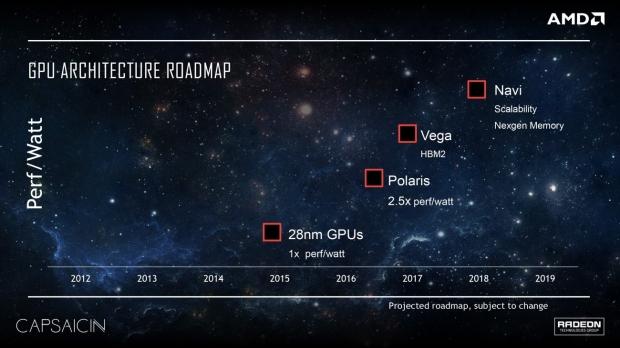 Furthermore, AMD's Polaris and Vega architectures are tailor-made to be complimented by Zen CPUs; each is like one half of the other's respective puzzle. It wouldn't make sense to design such a high-end system and assign mismatched CPU and GPU hardware together--that's what Sony did just so it could release the PS4 Pro so soon, and while the system does deliver decent performance sometimes, it's been highly scaled back to compensate for the outdated CPU so it won't hit its full potential.
Read Also: 5 reasons why AMD's next-gen Vega is going to kick ass
"Here we are, three years into the generation, and we also have gamers saying, 'Hey, I want the most power, I want the best experience possible,' and that's what Project Scorpio is all about," Microsoft's Senior Global Product Marketing Director Aaron Greenberg told IGN in a recent interview.

"[Project Scorpio] will be the most powerful console ever made. It will deliver 4K gaming to people in the living room on their TVs that they have not experienced before," Greenberg affirmed.

"So today, a lot of people who are spending thousands of dollars on high-end PCs are able to experience 4K gaming, sure, but to be able to bring that at scale to the living room, to the console market, is what Scorpio is all about."
Microsoft is likely biding their time until AMD facilitates and optimizes their Zen+Vega SoC combo chips, and the company is already experimenting with its Raven Ridge Zen and Vega APUs, which use both enthusiast-grade components on the same chip.
This is what will likely be inside of Project Scorpio; a scaled, highly-customized Raven Ridge APU that uses only AMD's next-generation CPU and GPU hardware.
"As we bring the high-performance CPU to life, we're also going to integrate Zen with our high-performance graphics in our next-generation APUs. So after Bristol Ridge, you will see integrated APUs with Zen and our GPU architectures. And you'll also see Zen across a number of embedded markets. The power of Zen's grounds-up design allows us to scale it across performance segments as well as low-power markets," AMD president and CEO Lisa Su said at the company's Computex 2016 event.
But this isn't going to be cheap: the Zen and Vega APU would account for the console's higher $599 price tier.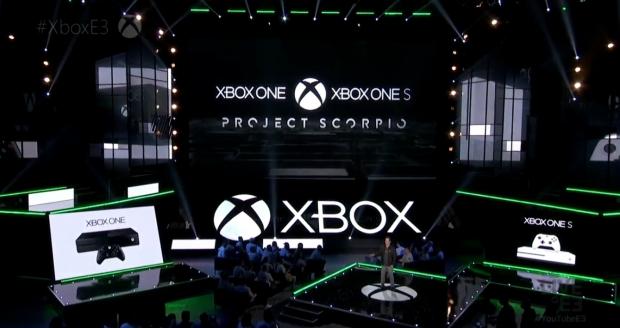 Microsoft has an Xbox ecosystem; Scorpio isn't for everyone
Microsoft knows that not everyone will buy Project Scorpio. The system isn't made for all mainstream consumers: it's made for enthusiasts who want the best possible console gaming hardware on the market. The company is okay with this; they understand it, and they've planned for it.
Micorosft is very much trying to merge PC and console gaming in a new way--it's already merged Xbox and Windows 10 together on an OS level and on a game/software level with UWP, and now it's trying to do the same thing with a console.
Project Scorpio isn't a PC, but it's trying to pull some of the best things that PCs can offer--in a limited capacity, of course.
Remember that Micrsoft will have three Xbox consoles when Project Scorpio comes out, and all of them will represent different tiers.
Xbox One will be the cheaper, more accessible console.
Xbox One S is the mid-grade system made for 4K UHDTV owners, offering 4K UHD Blu-ray playback, 4K upscaling, and 4K HDR gaming.
Project Scorpio will eclipse both other models in likely every way, but it'll cost a premium.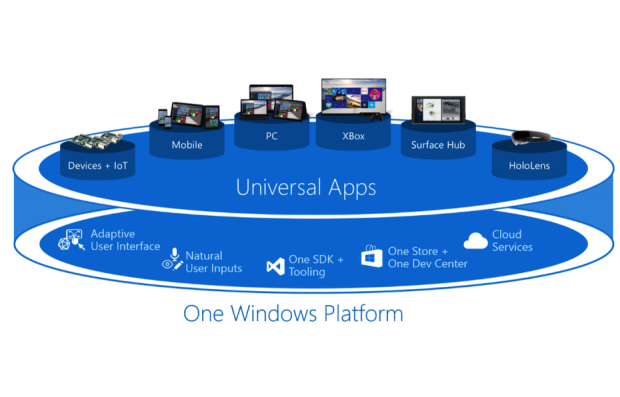 Read Also: Microsoft's plan to take over gaming might actually work
See that's the problem here: analysts like Michael Pachter are trying to conform Microsoft's business plans with the mindset of Sony's rules. MS isn't playing by Sony's rules here; they even forced Sony to launch a pre-emptive strike with the PS4 Pro.
Microsoft is planning for the long-game; they've made a stable and expandable software webwork based on the world's most popular Windows operating system, and have a clear trajectory into the future. Sony is basically all-in when it comes to PlayStation. Microsoft isn't; it has so many other things going on that Sony can't even compete or touch.
Sony has an ecosystem, too, but it's much more haphazard and fractured and only consists of two PlayStation consoles.
Yes, Sony does technically have three PlayStations on the market, but they're trying to pretend the original launch 2013 PlayStation 4 models don't exist and have since replaced them with the PS4 Slim models. Once the original PS4s run out, they won't make any more. Then, of course, there's the PS4 Pro, which is a half-step between the PS4 and Project Scorpio; in a sense, the PS4 Pro is everything the original PS4 should've been.
So again, Microsoft has an ecosystem. It doesn't need to price Project Scorpio at $399 to sell Xbox consoles: it will rely on the $299 Xbox One S to fill that price tier, instead of releasing an outdated system in an awkward pricing tier that crowds its own ecosystem business model.
Xbox to Scorpio trade-up program
Microsoft will offer a trade-up program for Project Scorpio, allowing existing Xbox One and Xbox One S owners to trade in their system and shave off the price of the console. Why would they do this if the system only costs $399?
Everything Microsoft's said about Project Scorpio indicates it'll be expensive
Microsoft has touted Project Scorpio at every turn, affirming that the system will be a "monster," that it'll deliver native 4K gaming, that it'll be "the most powerful console ever made."
But all of these promises give us an idea of what Microsoft is, well, promising--whether or not they can deliver is another story, but remember that Microsoft knows it can't afford to muck up another big Xbox console, and I don't think they'd make these claims if there wasn't any truth to them (PR speak aside, of course).
"Scorpio will deliver the highest res at the best frame rates without no compromises, and feature the most powerful graphics processor that's ever been put into a games console."
"So we gave the SoC 6TFLOPs of computing capability to be able to handle 4K resolutions. Gamers are going to get the most powerful graphics processor that's ever been put into a games console to date," said an Xbox engineer. "You get 4K gaming--true 4K resolution. The box we're creating is incredible. It's gonna have 8CPU cores, 320GB/s memory bandwith, 6TFLOPs of GPU power--it's a monster. We can render at 60Hz we can render fully and uncompressed pixels--the highest quality pixels that anybody has seen."
"This is the console that developers asked us to build--a console that has no boundaries, has no limitations. For me and the fans Xbox has always been about delivering innovation, and delivering the world's most powerful console is something we definitely want to do."
"We believe in hardware innovation without sacrificing compatibility. We see exciting opportunities on the horizon, opportunities to unlock more innovation from gamers and developers alike. The next step-change for developers and gamers must deliver true 4K gaming and high-fidelity VR. So we've been talking to our friends and asking them what they want to see from us," Xbox head Phil Spencer said on stage at E3 2016. "This kind of technology is what we really need to make our vision and our art come alive."
"When I saw the specs of this time I'm like wow. I said to myself 'they're really going for it, they're not holding anything back." "It's going to make developers happy, it's going to make gamers happy. They're going to get a very powerful GPU out of it."
"The highest res at the best frame rates--no compromises."
"You get 4K gaming--true 4K resolution. I can't wait to see what developers do with all that horsepower in the box. We can render at 60Hz we can render fully and uncompressed pixels--the highest quality pixels that anybody has seen."
"We're moving Fallout 4 to VR, and to have a console that can support that at the resolution and speed we really want...I think it's going to be magical."
"We add to the Xbox One library without forcing gamers to give up the hardware and community they love so much. These two systems are part of the same family; the games will work on both, the accessories will work on both.
"The box we're creating is incredible. It's gonna have 8CPU cores, 320GB/s memory bandwith, 6TFLOPs of GPU power--it's a monster."

Wrap-Up
So that's everything. We hope that you understand now why Project Scorpio isn't going to cost $399, and try to avoid any speculations on lower-end prices like this. Scorpio will be a high-end premium product, and Microsoft understands that not everyone will buy it.
It's not made for everyone: it's made for the people who want the "best" quality console gaming.
Microsoft doesn't expect every Xbox owner to buy Project Scorpio. The company has an ecosystem of Xbox products, and Scorpio will be the top-tier device in a three-console marketing plan. They won't have to consolidate their consoles or disrupt their pricing models once Scorpio comes out.
So in short: there's no way Project Scorpio will cost $399. Pachter is wrong, and don't expect to pay this little for a console that will do this much.
Project Scorpio will release Holiday 2017. Check below for everything we know on the console so far.
Project Scorpio confirmed specs:
6 TFLOPs of performance

320GB per second memory bandwith

8 CPU Cores
Everything we know so far about Project Scorpio: