Qualcomm shows 5G leadership at CES 2017
Qualcomm had a really strong keynote and they showed how what they're doing today will lead into 5G in the future.
Published
2 minutes & 56 seconds read time
In addition to their Snapdragon 835 announcement earlier in the week, Qualcomm had a CES 2017 keynote where they delivered their 5G vision for the future. Qualcomm says that they see 5G changing the world as we know it and that it will change the economy in ways that the internet did.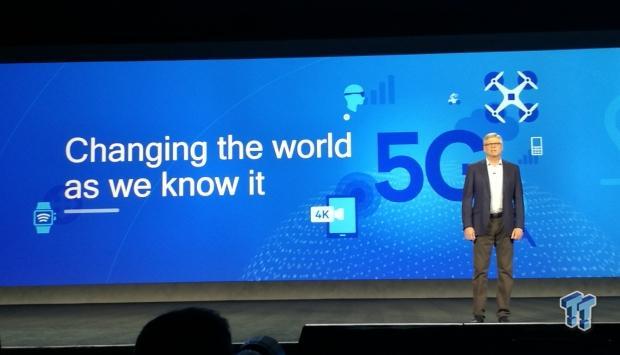 In fact, Qualcomm did an in-depth economic study to estimate the value of 5G. They said that they expect the impact of 5G on the global economy by 2035 to be $12 trillion. That includes 89% increased productivity, 88% industries to emerge, 85% small business growth and 91% new products and services.
Qualcomm also announced that they had 5G trials with partners like AT&T, Ericsson and SK Telecom, some of the world's biggest infrastructure providers and carriers. Speaking of smartphones, Qualcomm expects that there will be 8.3 billion smartphones that will ship globally from 2016 to 2020 which amounts to 50 smartphones per second. Qualcomm plans to enable these new smartphones with technologies like their new Snapdragon 835 which is the first 10nm mobile processor.
To enable this 5G future, Qualcomm also announced the Snapdragon X50 5G modem late last year. They also plan to enable new technologies like VR with processors like their Snapdragon 835.
In addition to their 5G and Snapdragon VR announcements, Qualcomm showed a new Power Rangers VR experience that they developed with Lionsgate. This VR experience is designed to both be a showcase of the Snapdragon 835's performance as well as serve as promotional material for the upcoming movie coming out March 24th.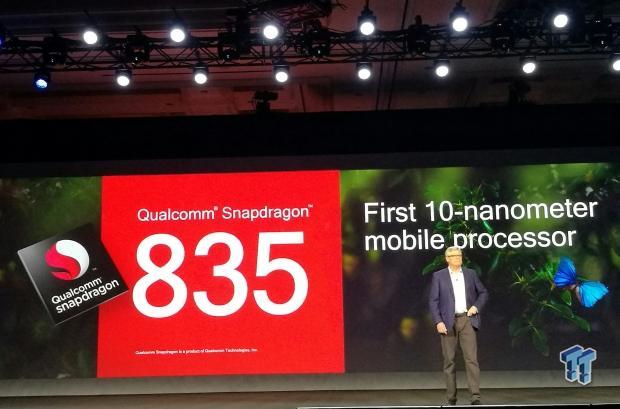 However, this isn't the only content that Qualcomm has developed for VR, they have also partnered with NextVR to deliver live VR streaming content. NextVR came on stage and talked about the possibilities of 360-degree VR experiences, but for them to look as good as they need to for a good experience we are going to need 5G. 5G has been a technology that is the next step in the evolution of wireless technology over the last 30 years.
Qualcomm is also working with leading healthcare device and service providers like UnitedHealthcare, Novartis, MD Anderson Cancer Center and Philips. Philips' own Jeroen Tas came on stage to talk about their engagement with Qualcomm and specifically talked about the importance of 5G to the healthcare industry. This is because 5G is designed to enable mission-critical applications like healthcare that cannot experience service disruptions, ever.
After talking about virtual reality and healthcare applications for 5G that they are working on now, the company's CEO brought one of the company's drone experts to talk about the work they are doing in drones. They did a live demonstration of their drone technology and the work they are doing combining machine learning and artificial intelligence to make drones operate smoothly inside of factories and warehouses without hitting any objects.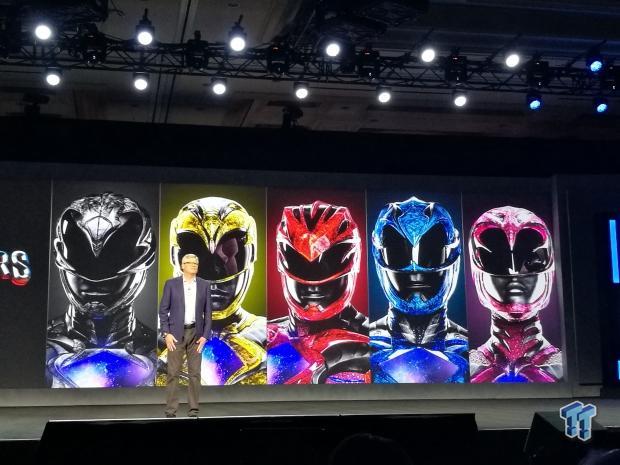 The demonstration was especially impressive because you could tell that it was actually being run live and detecting members of the audience as human objects even in poor lighting.
Finally, Qualcomm CEO Steve Mollenkopf brought on Dr. Volkmar Tanneberger from Volkswagen to talk about the current partnership between Volkswagen and Qualcomm. The two companies have already been working together for quite some time on telematics and already have 2.1 million 'always on' Volkswagen vehicles on the road.
Mr Tanneberger also talked about the technological advances that are coming with 5G that can significantly improve the vehicle experience and how Qualcomm and Volkswagen are working together on technologies like V2X to enable that.
Qualcomm had a really strong keynote and they showed how what they're doing today will lead into 5G in the future and who they're working with in many different industries to make 5G possible.
Related Tags