CES 2017 - Qualcomm has officially introduced their Snapdragon 835 processor with X16 LTE. Back in November, we reported that the Snapdragon 835 is the first 10nm SoC and we also put an end to the speculations that Qualcomm's next chip will be named Snapdragon 830.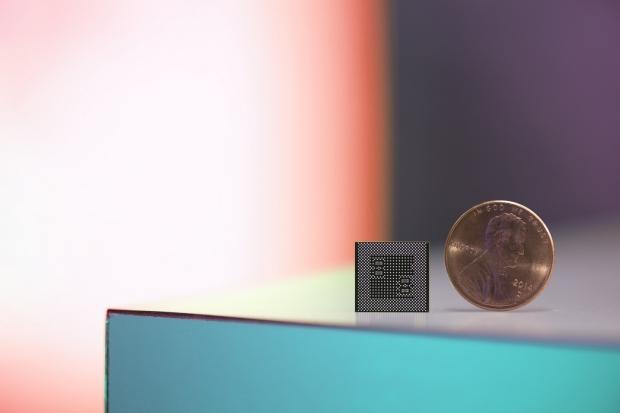 As of today, the Snapdragon 835 is officially out and we, as the phone manufacturers, have high expectations from the Qualcomm's latest processor. The Snapdragon 835 features a new Kryo 820 CPU with four high-performance cores running at 2.45GHz and four efficiency low-power cores running at 1.9GHz. These are backed by dual channel LPDDR4x memory at 1866MHz.
The Snapdragon 835 also has a new Adreno 540 GPU with support for DX12, Vulkan, OpenCL 2.0 and OpenGL ES 3.2. Qualcomm also upgraded the DSP inside of the Snapdragon 835 by including the Hexagon 682, a machine learning-focused upgrade to the Hexagon 680 in the Snapdragon 820.
Cristiano Amon, executive vice president, Qualcomm Technologies, Inc., and president, QCT, said:
Our new flagship Snapdragon processor is designed to meet the demanding requirements of mobile virtual reality and ubiquitous connectivity while supporting a variety of thin and light mobile designs. The Snapdragon 835 has an unprecedented level of technology integration that supports superior battery life, improved multimedia, and exceptional photography with gigabit class speeds for fast, immersive experiences.
In addition to its new processors, the new Snapdragon 835 has very high-end wireless capabilities including an integrated Snapdragon X16 Gigabit LTE modem. It also has integrated 2x2 802.11ac MU-MIMO Wi-Fi which is a major upgrade over the Wi-Fi in the Snapdragon 820. There is also support for optional 802.11ad WiGig Wi-Fi connectivity, but it isn't fully integrated like the other solutions. It is also the first SoC with the new Bluetooth 5.0 technology making the Snapdragon 835 cutting-edge wireless in many ways.
All of this fits into an extremely small chip (35% smaller than 820) that is manufactured using Samsung's 10nm process, making it faster and more efficient (25% less power than 820) than ever. Qualcomm is also introducing a new QuickCharge 4.0 technology to allow you to charge any phone for up to 5 hours of talk time in 5 minutes.
The Snapdragon 835 is heavily focused around battery life as mentioned above with a smaller and more efficient design and faster charging than the Snapdragon 820. They've also optimized many things to accounts for both VR and AR with things like 6DoF head tracking capabilities and support for Daydream and HDR10.
The Snapdragon 835 also can support dual cameras and HDR photography thanks to its Spectra 180 camera ISP which allows for up to 32MP single or dual 16MP cameras. Qualcomm also upped their wireless game with all the wireless technologies they've managed to pack into an even smaller chip. These different technologies allow for Qualcomm to enable more designs than ever before. There is also a heavy focus on security with assistance from machine learning to help detect viruses and malicious apps. There is also support for many types of hardware-based security to ensure safer and more secure mobile computing.
The Snapdragon 835 is already in production and is expected to ship in commercial devices in the first half of 2017, so we could see this newest technology in the highly-anticipated devices such as Samsung's Galaxy S8, LG G6 and HTC 11.