CES 2017 - In a move that is so Razer-worthy, the company has revealed Project Ariana, a unique device that essentially opens up a doorway to a scintillating world of color in your gaming space.
RGB lighting is everywhere today; OEMs are slapping LED strips and effects onto RAM, motherboards, fans and even audio headsets. But what if you could add RGB lighting effects into your entire room? Razer's new Project Ariana is the answer to this particular scenario: it's a high-def video projector that uses an ultra-wide fish-eye lens to project Chroma's 16.8 million different colors and lighting effects onto a given space.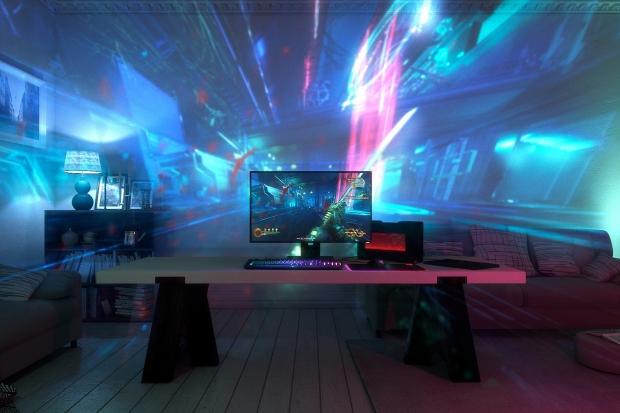 The Chroma effects are actually powered by the games you play. Using Razer's Chroma Module API, developers can basically sync up the RGB lighting and effects to the game itself, making Chroma-enabled devices pulse to the rhythm of any specific game sequences. Games like Call of Duty: Black Ops 3, Overwatch, and Shadow Warrior 2 support the API, and hardware OEMs like Lenovo, Lian-Li, NZXT and Antec have signed up to help make these environments come alive.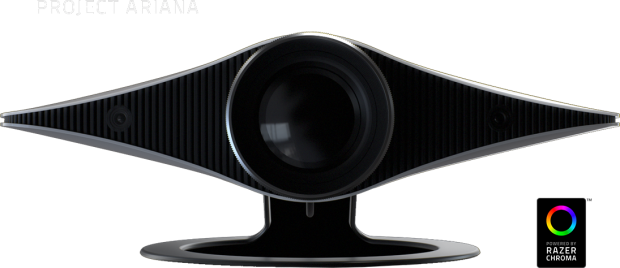 "Project Ariana is a concept design that showcases the power and potential of the Razer Chroma platform in the pre-VR world in bridging the gap between gamers and games," says Razer Co-Founder and CEO Min-Liang Tan.
"Video projection, multi-color lighting and the responsive intelligence of our Razer Chroma engine are changing the way we game today. We and our publishing and technology partners are working toward new visual solution for an even more incredible and visually rich tomorrow."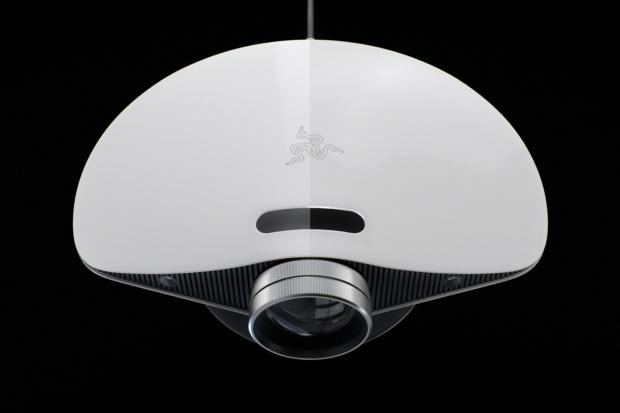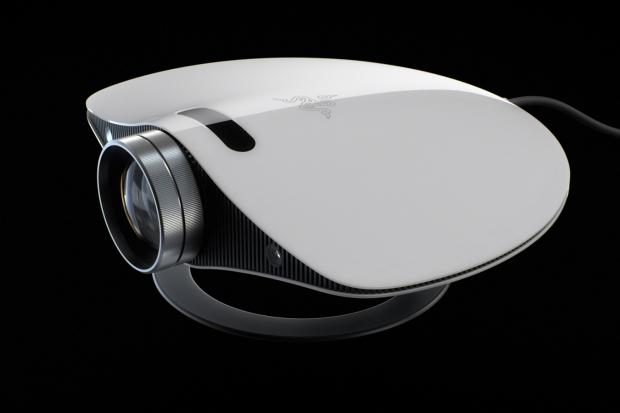 Project Ariana is a high-definition video projector that uses an ultra-wide fish eye lens and advanced processing capabilities to extend the gaming experience into an entire room. The system adapts the projection of in-game elements to the dimensions and features of the physical environment.

A pair of 3D depth sensing cameras together with proprietary calibration software automatically calibrates itself to detect environmental factors such as furniture and room lighting, to provide the perfect display for any room.
"This is the future of Razer Chroma as we see it," says Tan. "We are working toward new video projection technology designed to place users in their games for total gaming immersion. Having a game literally surround a gamer completes the entire ecosystem of gaming, bridging the sensory gap between player and game."
No pricing or availability info has been released so far, but for more info check out the official press release.