Mass Effect: Andromeda release date leaked
Microsoft accidentally reveals the new Mass Effect's release date.

Published Tue, Jan 3 2017 6:19 PM CST
|
Updated Tue, Nov 3 2020 11:57 AM CST
Mass Effect: Andromeda will release on March 31, 2017 on all platforms, according to Microsoft's Xbox LIVE Rewards page.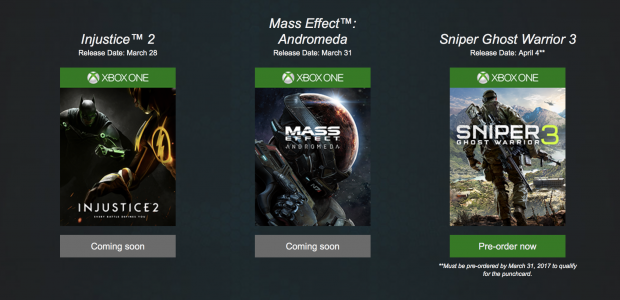 If you've paid attention to our Andromeda coverage, this release date won't be a surprise; we originally reported the game would launch in March 2017. This might be a slip-up on Microsoft's part, but March 31 is usually a placeholder. However this lines up with BioWare's "Spring 2017" launch window, and underlines our previous reports as well.
Although BioWare has showcased Andromeda running in 4K 30FPS on a PS4 Pro, the devs are optimizing the game to leverage high-end enthusiast PCs as well; the game won't have an FPS cap on PC, and will likely tap NVIDIA GeForce GTX 10 series GPUs for extra performance and features. It will also support UltraWide 21:9 resolution on release.
In fact, BioWare plans to show off the first-ever Mass Effect: Andromeda PC footage during NVIDIA's CES 2017 keynote and we may even see the game running on NVIDIA's latest GeForce GTX 1080 Ti video card.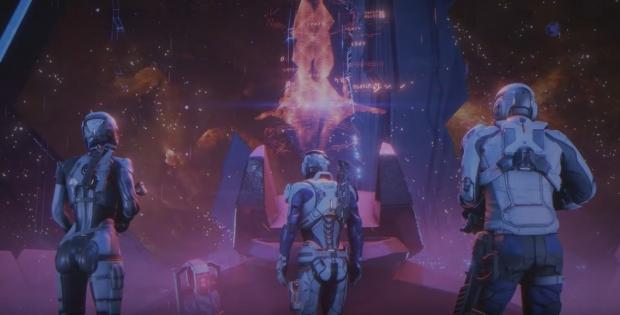 We should get a finalized release date reveal during the CES presentation, but don't be too surprised if the company is still coy about a launch date--EA has said that they will give BioWare all the time they need to finish Mass Effect: Andromeda and make sure it's fully optimized on all platforms. This means it could be delayed yet again, but the wait will be worth it.
Check out our full catalog of Mass Effect: Andromeda coverage here.
Related Tags