If the massive array of Volta GPU architecture leaks weren't enough yesterday, we had teases of the purported Pascal 2.0 refresh coming in 2017, as well as the massively fast graphics cards from NVIDIA sometime in 2018, and beyond - well, now we're hearing more concrete information about the GeForce GTX 1080 Ti... the card everyone has been waiting for.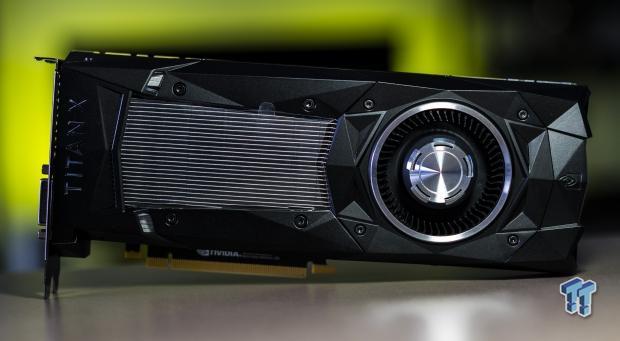 The new report has NVIDIA releasing the GeForce GTX 1080 Ti in January 2017 (most likely at CES 2017 in early January), with very similar specs to the blazingly fast Pascal-based Titan X. NVIDIA's new GeForce GTX 1080 Ti will reportedly rock most of the same specifications as the Titan X, so we have 12GB of GDDR5X being used at 10Gbps on a 384-bit memory bus that will provide 480GB/sec of memory bandwidth.
NVIDIA's purported GeForce GTX 1080 Ti will have some CUDA cores shaved away, down to 3328 CUDA cores from the 3584 CUDA cores on Titan X. The GP102 GPU used will be clocked at 1503/1623 for Base/Boost clocks, respectively - providing 10.8 TFLOPs of compute performance, all with a 250W TDP. So we're looking at a very close competitor to Titan X, but cheaper.
What about price? I'm expecting NVIDIA to launch the new GeForce GTX 1080 Ti at around $899, but I'm expecting them to drop the price of the Titan X by then, as well as the GTX 1080 and GTX 1070 to put the squeeze on AMD for when it launches Vega a few months later.