Lenovo's $400 Windows 10 VR HMD has built-in mo-tracking
Lenovo's new $400 virtual reality HMD features dual cameras for room-scale VR and dual 1440x1440 OLED panels.

Published Tue, Jan 3 2017 1:56 AM CST
|
Updated Tue, Nov 3 2020 11:57 AM CST
CES 2017 - Microsoft has conscripted major hardware-makers like ASUS, Lenovo, Acer and Dell to make budget-friendly Windows 10-powered virtual reality headsets, and now Lenovo is showing off the fruits of this union with its latest sub-$400 VR headset.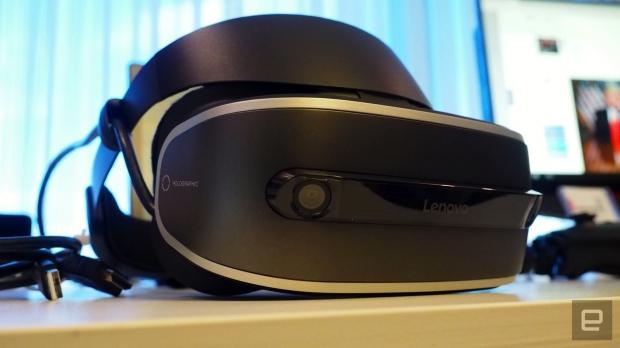 Engadget recently tried out Lenovo's new Windows 10 VR headset, revealing key details about the HMD and what we can expect when it ships later this year. Lenovo affirms that the VR headset will be "less than $400," and the HMD rocks two 1440 x 1440 OLED panels. It's also worth noting that the "demo" headset didn't actually turn on, and the publication didn't get a proper hands-on test.
Engadget reports the headset is actually quite light, clocking in at 350 grams versus the Vive's 550 grams, which will likely alleviate some of the VR fatigue that plagues long sessions.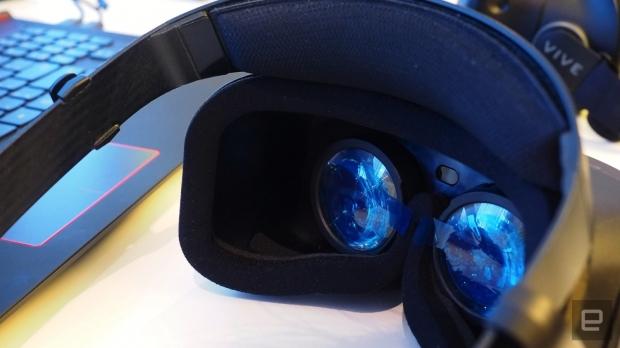 What's most interesting about Lenovo's VR HMD it's front face is fringed by two cameras to add various functionality. The cameras apparently allow room-scale tracking, meaning the tracking is self-contained into the headset itself and may not require extra sensors akin to the HTC Vive's Lighthouse beacons. The room-scale motion tracking quality of these cameras remains to be seen, however.
The cameras could also be used to simulate AR, or at the very least let users see their environment in real-time to avoid any possible mishaps.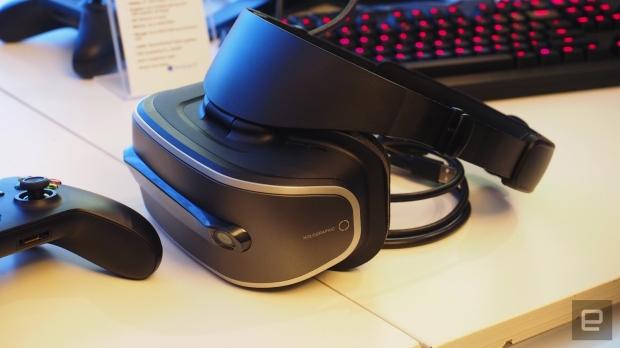 Like the Oculus Rift, however, it appears that Lenovo's headset is primarily based on a traditional Xbox One controller input rather than motion-tracked wands or Oculus Touch-style interfaces, but it's possible that it could use both. It's highly likely that Microsoft will make their own proprietary motion-tracked controllers that'll work will all Windows 10 VR HMDs, essentially binding all of the multi-faceted hardware together.
Lenovo has yet to release official specs--or even name their VR headset--but it looks like the company is making strides in their VR efforts. We expect to see other Windows 10-powered HMDs at CES 2017, so keep a look out for our coverage in the coming days.
Related Tags