CES 2017 - Synaptics is one of the world leaders in fingerprint sensors and other human input devices. They have extensive experience with biometric authentication through methods like fingerprints which have become popular on mobile devices like smartphones, tablets, and laptops.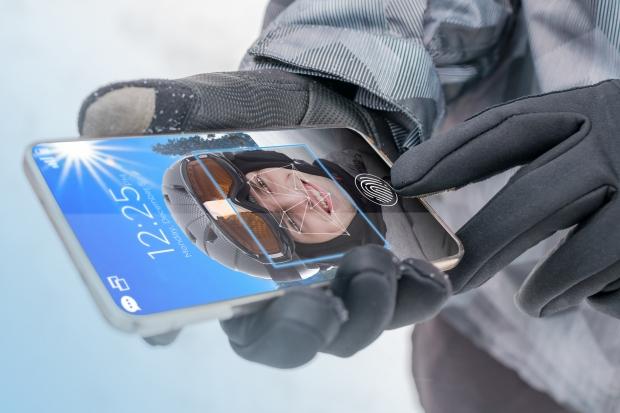 Synaptics has their own Natural ID fingerprint sensors which the new biometric Fusion Engine is capable of utilizing. The new platform combines fingerprint with facial recognition and using both together is very likely going to be very common in the future much like fingerprints are today.
All of this is centered around the importance of security and having multiple factors of authentication to protect users' data. Biometric authentication like fingerprints and facial recognition are added layers of security that are very likely going to become the norm in the future. Synaptics' multi-factor fusion engine is capable of securely combining multiple biometric authentication sources to determine verification.
Synaptics is using this new fusion engine in combination with their SentryPoint, Quantum Matcher and PurePrint technologies to add more security to biometric authentication sources. This way, both consumers and OEMs can rely upon biometric authentication as trusted sources of identity.
Anthony Gioeli, vice president of marketing, Biometrics Product Division, said in a statement:
Synaptics' Natural ID fingerprint sensors are already significantly more secure and convenient than typed passwords, and by adding multi-factor biometrics users achieve a whole new level of an exceptional device- and application-level authentication. Phase one of our fusion engine is focused on fingerprint and facial, and future iterations will include additional biometric and security factors.
As a part of this announcement, Synaptics also partnered with KeyLemon a leader in facial recognition to help them improve facial recognition and reduce spoofing like they already have on their fingerprint sensors. While we have yet to see what Synaptics will do with these technologies in the future and who will implement them, it is still good to see that Synaptics is building a platform for manufacturers to more easily implement multi-factor authentication.
Gilles Florey, KeyLemon CEO, expressed his excitement in a statement:
We are very excited to partner with industry leader Synaptics on a comprehensive solution that is secure and convenient. Integrating our advanced technologies enables an unsurpassed mixture of security and user convenience for trusted authentication in mobile payments, banking and other content sensitive transactions.
Synaptics also recently announced their new optical fingerprint sensor - the FS9100, which is capable of high-resolution scanning through 1mm of full cover glass and enables clean button-free industrial designs, which will help phone manufacturers to get rid of fingerprint sensor buttons.