Red Dead Redemption 2 to feature three protagonists
Red Dead Redemption 2 could have three different protagonists like GTA V, all of which are in Marston's old gang.

Published Mon, Dec 19 2016 2:10 PM CST
|
Updated Tue, Feb 16 2021 9:19 AM CST
Red Dead Redemption 2 will focus on three playable protagonists, just like GTA V, according to an insider source with a proven track record.
Past rumors predicted that Rockstar's Red Dead Redemption 2 would have a multi-perspective singleplayer campaign, and now a source corroborates this detail. According to the source, who posted up a forum post on Fireden, RDR2 will have three playable main characters that were part of John Marston's former gang, but Marston won't be one of them. Rumors also hint that famous gunslingers of the Old West will be in the game.
The game's massive new online mode, which is touted to feature a "brand new kind multiplayer experience," won't be available when the game launches, and will take a few months to release just like GTA Online.
Read Also: Red Dead Redemption 2 won't launch on PC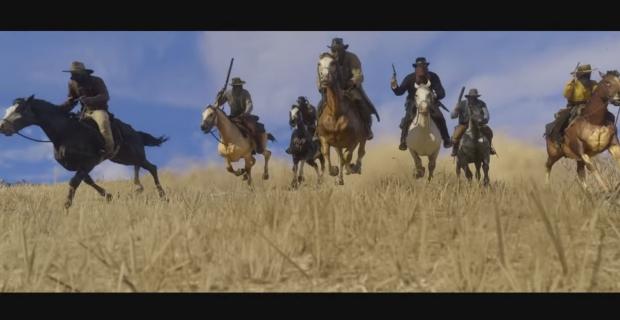 "It'll be just like Redemption. Single player story, open world, stranger events, gang hideouts and all that shit. Three playable members of John's former gang, and John isn't one.

"The online mode will release later on, just like with GTA5. If it came out day one, nobody would play the single player and you f*cks would crash the servers.

"If you don't believe me, /gtag/ will."
Read Also: Red Dead Redemption 2 has 'incredible emotional depth'
The Red Dead Redemption 2 reveal trailer clearly showed seven gunslingers on horseback, which may be the famed Magnificent Seven. Gamers may play as three of the Magnificent Seven, and the game could revolve around finding the other four members and riding off to exact vengeance.
We've been able to eke out a few clues from the apparent leaked in-game map, which shows Red Dead Redemption 2 is set in a prequel timeline, meaning we could see Marston's gang in their heyday.
Red Dead Redemption 2 will release Fall 2017 for PS4 and Xbox One. A PC version has yet to be announced, and won't be available at launch.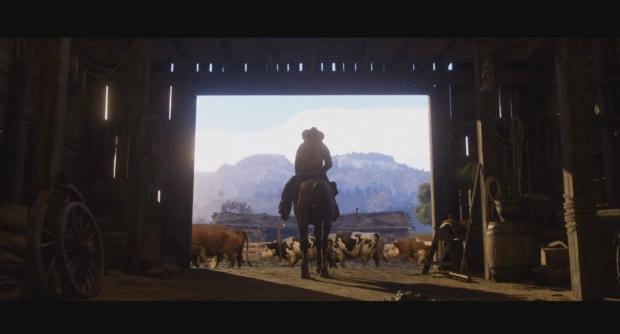 Related Tags