Red Dead Redemption 2 has 'incredible emotional depth'
Take-Two is keen on bringing engaging story-driven experiences with Red Dead Redemption 2 and furthering the franchise's gritty Western outlaw legacy.
Published
|
Updated Tue, Nov 3 2020 11:57 AM CST
2 minutes & 43 seconds read time
Red Dead Redemption 2 will continue the distinct gritty and dramatic over-arching storyline found in John Marston's epic saga, even pulling at the heartstrings to invoke actual emotional investment from players.
Take-Two CEO Strauss Zelnick affirms that Red Dead Redemption 2 will be chock full of "incredible emotional depth," iterating that the sequel will be a massive undertaking compared to the already huge original. "You can expect there to be great story elements and gameplay elements," Strauss said at the recent MKM Partners event.
Zelnick went on to highlight that RDR 2 will be absolutely massive--probably big enough to support both singleplayer and a GTA Online-style online component at the same time.
"We took a different point of view [with Red Dead Redemption] which is that very occasionally westerns capture the imagination of the public. When we launched Red Dead, it did. And those times were right for that. And I think the times are right for a big, sprawling, optimistic view of America again. And that's not meant to be cute."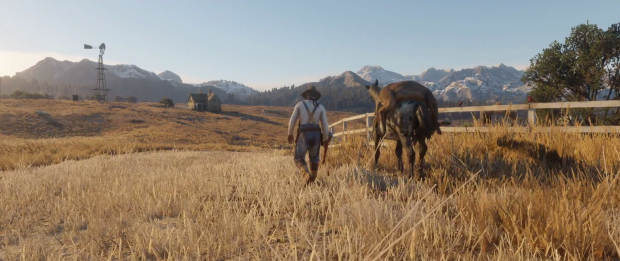 Read Also: Red Dead Redemption 2 won't launch on PC
"An epic tale of life in America's unforgiving heartland, the game's vast and atmospheric world will also provide the foundation for a brand new online multiplayer experience."
Despite opening pre-orders and delivering a rather impressive cinematic teaser, Rockstar and Take-Two haven't revealed too much about Red Dead Redemption 2 just yet.
Based on our past coverage, rumors suggest Red Dead Redemption 2 will be a prequel and will feature famous outlaws and gunslingers of the era.
The teaser trailer shows seven gunslingers riding on horseback, which could very well be the fabled Magnificent Seven.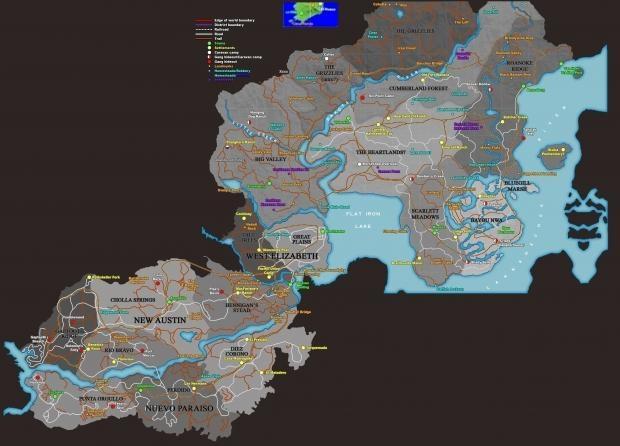 A purported world map for Red Dead Redemption 2 leaked out a while back, showing an absolutely huge in-game world--one that's several times as big as Red Dead Redemption's.
The western sequel will also feature "a new kind of multiplayer experience" that may suggest seamless, dynamic drop-in co-op action somewhat akin to what Ubisoft plans to offer with Watch Dogs 2. Remember that Take-Two and Rockstar Games are quite smitten with Grand Theft Auto Online: not only is it a huge money-maker, it represents a continually evolving world that can be updated and changed with time, adding even more replay value and furthering engagement.
Read Also: Red Dead Redemption 2 favors PS4 with early content
Red Dead Redemption 2 will release sometime in 2017 for Xbox One and PS4, but the publisher has already confirmed it won't launch before April 2017. Sadly there's no word of a PC launch, and we expect the game won't release on PC alongside consoles--probably a few years afterwards.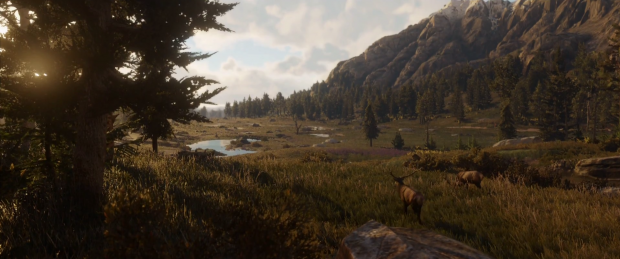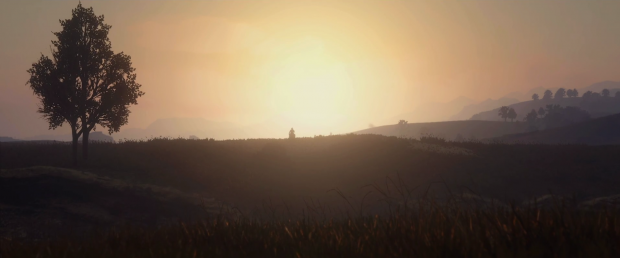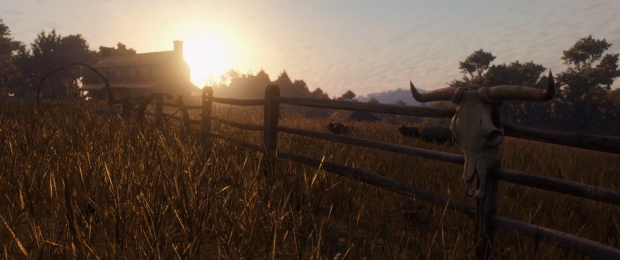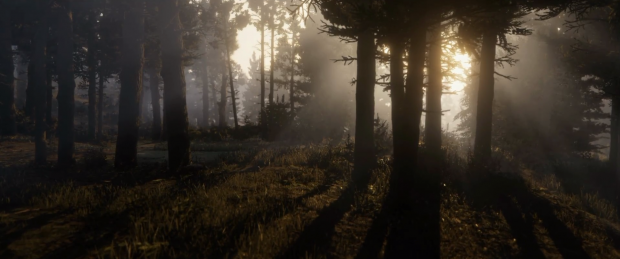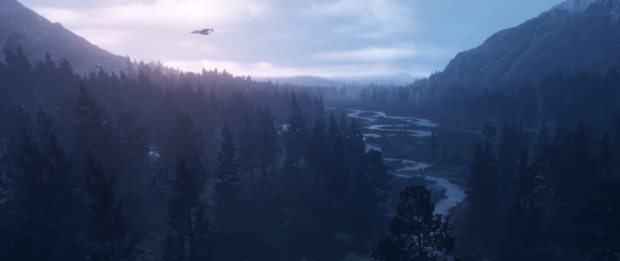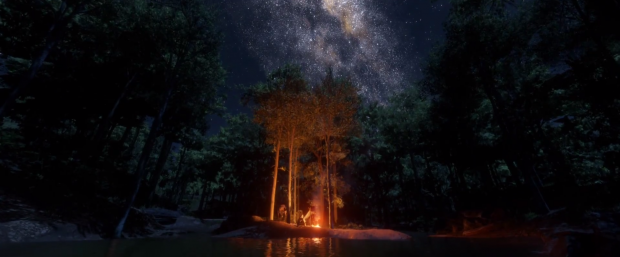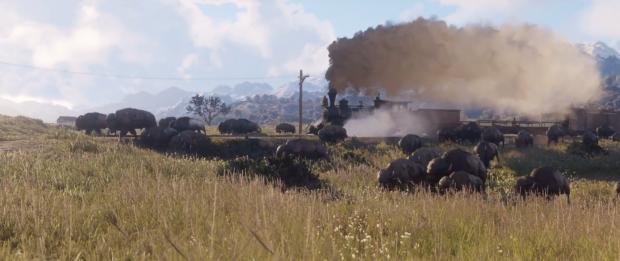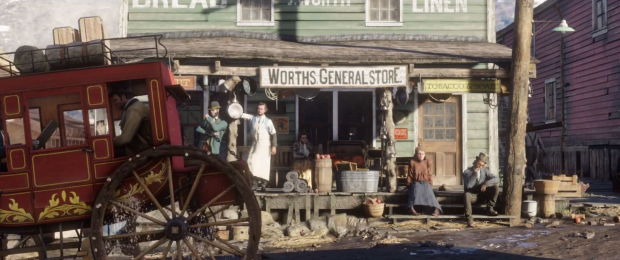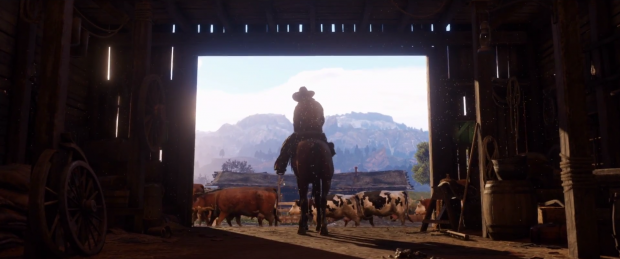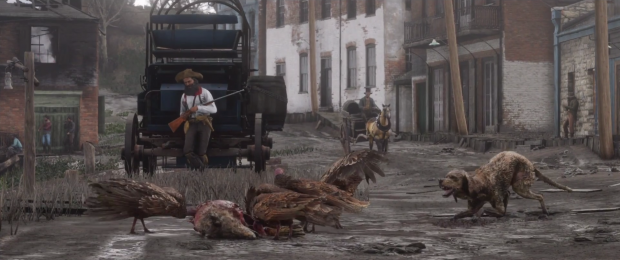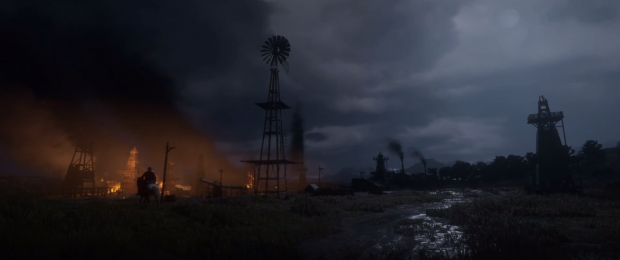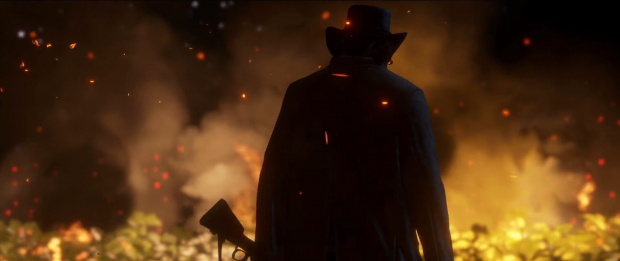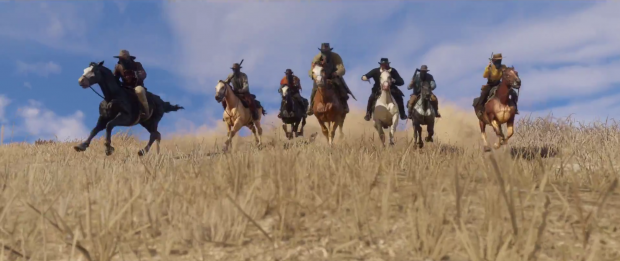 Related Tags