Red Dead Redemption 2 won't launch on PC
PC gamers miss out on Red Dead Redemption 2's Fall 2017 launch as per Rockstar tradition.

Published Tue, Oct 18 2016 9:02 AM CDT
|
Updated Tue, Nov 3 2020 11:58 AM CST
After breaking the internet with image teases, Rockstar Games finally announced Red Dead Redemption 2. Sadly, there's no mention of a PC release at launch.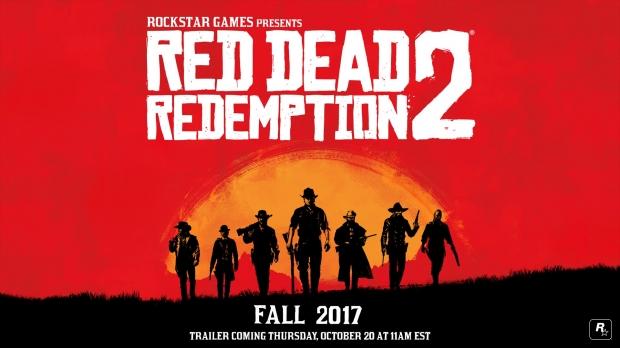 In a Facebook post, Rockstar revealed that Red Dead Redemption 2's Fall 2017 release date applies to PS4 and Xbox One, meaning PC gamers will have to wait...again. This isn't anything new for PC gamers; we've waited a year and a half for GTA V to launch on PC, but it was well worth the wait, and I'm expecting RDR2 will be as well. Think of it this way; console gamers will be essentially beta testing the game for its impending PC launch.
Red Dead Redemption 2 will usher in online multiplayer to the Red Dead franchise, likely carrying over Rockstar's GTA Online mechanics to the Western frontier. The studio affirms that RDR2 will feature "a new kind of multiplayer experience," hinting the online mechanics will be different than the wildly successful GTA Online.
Take-Two and Rockstar also trademarked Red Dead Online domains, so expect this to be the name of the service (go figure).
"Developed by the creators of Grand Theft Auto V and Red Dead Redemption, Red Dead Redemption 2 is an epic tale of life in America's unforgiving heartland. The game's vast and atmospheric world will also provide the foundation for a brand new online multiplayer experience."
Rockstar will drop an official Red Dead Redemption 2 trailer Thursday, October 20 at 11AM EST. We'll be sure to keep you updated with all the latest news, so keep an eye out, pardner!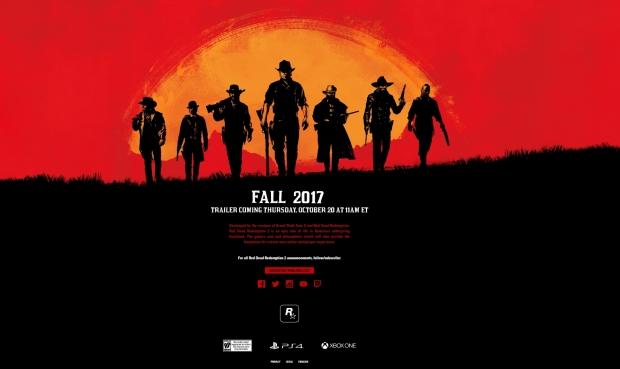 Red Dead Redemption 2 will release worldwide in Fall 2017 on PlayStation 4 and Xbox One systems.

An epic tale of life in America's unforgiving heartland, the game's vast and atmospheric world will also provide the foundation for a brand new online multiplayer experience.

Watch the Red Dead Redemption 2 Trailer at 11AM Eastern on Thursday, October 20th here on Facebook, at rockstargames.com, as well at the official Rockstar Games YouTube and Twitch pages.https://rockstargames.com/reddeadredemption2
Related Tags